Top 7 Tips on Creative Social Media Marketing – Mini Case Studies

Looking out for some fiercely creative social media marketing ideas from successful businesses?
Then you are at the right place.
In this article we have highlighted top 7 mini case studies of some of the most successful businesses who made it big through social media.
Each of these businesses have made a place for itself by creating and implementing innovative practices for social media marketing.
We are sure that you will be able to find your inspiration too for your social media marketing efforts in this article.
So, without any further delay let us dive into it.
Sharpie – A Permanent Marker Company
Sharpie is a business offering a wide array of pens, highlighters and permanent markers. This company has successfully leveraged social media along with other marketing efforts and has turned an ordinary commodity into a common noun.
While they excel on Twitter, Sharpie also makes strategic use of their Instagram and blog. Besides, they have also formed a community of their own. Here are a few things to learn from them.
1. Mixing Up Background Images:
Take a look at the image below to see how Sharpie has tactfully incorporated multiple images. Over the past few weeks, the business has got at least three images put for the display.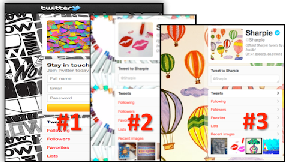 2. Highlighting Your Customers:
One thing that smart businesses know very well is to keep their customers satisfied.
This is because loyal customers who are satisfied are the ones who drive the business.
So, one great way to enhance loyalty and boost retention is to focus your attention on the creativity of your customers.
At Sharpie, they do exactly this by sharing the samples of artwork done by their customers.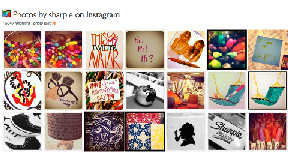 3. Adding Case Studies:
At Sharpie, they do a subtle double-play with their blogs. While they say stories about their loyal customers at first, they leverage blog posts to inspire creativity of their fans.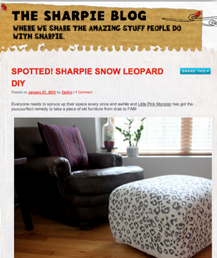 4. Having Your Own Unique Online Community:
Well, having your own community does not make sense unless you have a specific size.
However, there is nothing to worry because you can build your strength by involving audience from public social media network.
You can then create your own community.
At Sharpie they invite their community to involve and engage in the art challenges where all the submissions made are open to users for voting.
5. HubSpot – Customer Success Content B2B Firm
Being one of the leading B2B companies, HubSpot offers small businesses with a variety of inbound marketing tools.
Strategic content creation plan is the key to their success. They very well know what their audience want.
So, they selectively choose hot topics for writing and tag the articles based on the experience level.
Besides, they have a service called Vocalyze, which offers users a way to hear their posts.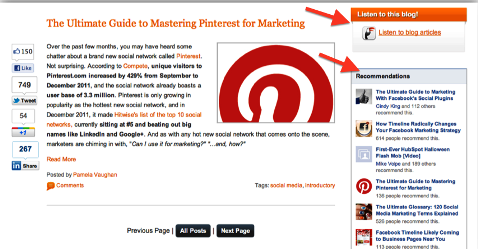 Although it can easily be overlooked, HubSpot does a phenomenal job by giving easy access to multiple social sharing buttons.
In the image above these social sharing buttons are being dominantly displayed. This is how they make their brand personal, and they excel in that.
One way they do this is by featuring their employees on their FaceBook page.
Weapons Plus Martial Arts Supply
Being one of the early adopters of Google+, Weapons Plus Martial Arts Supplies is a company which has come up with numerous different creative ways to take advantage of the Google's power.
Animated profile graphics is one of their most compelling elements.
Besides, they also know the importance of good content, which provides reviews of martial arts movies, tips and instructions on designing martial arts weapons, making and using various types of martial arts weapons and so on.
Besides, they also know to make the most out of their "About Us" page to get a good amount of Google juice. Here, they play by tying recommendation links to their multiple online properties.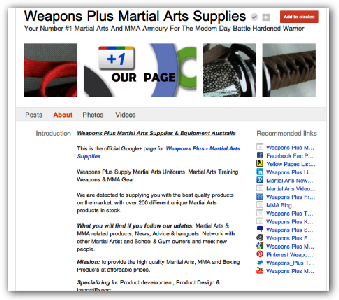 Evian – The Bottled Water Company
The bottled water business, Evian, has come up with one of the most sophisticated YouTube pages that is worth studying.
Out of many strategies that they have implemented, the smartest one is the creation of a persuasive campaign.
The campaign contains a "Live Young" motif. All their products and images reinforce this with the idea of energizing the Evian baby inside.
Of course it goes without saying that the "Evian" baby has to drink "Evian" water.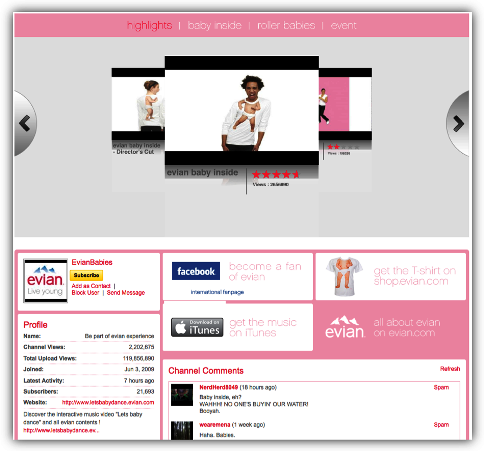 Leveraging user generated videos is yet another brilliant idea which is implemented by the Evian's YouTube channel.
Here, their goal is to make the longest possible user-generated videos in the world.
They allow their users to make short video clips which can be tied into the theme.
However, this is a big deal because the technology required to support this is quite expensive.
But successful businesses discover ways to make their fans to come up with a variety of content for them.
Openview Partners – B2B Venture Capitalist
B2B venture capital company, Openview Partners, has been helping emerging technology companies by providing start up funding. With the help of tactful social media strategies, they have managed to add over 10,000 new subscribers on their blog.
The authors at Openview blog totally understand that great content is crucial for drawing new readers.
For this reason they have made signing up for their newsletter extremely easy and compelling. They have strategically placed ubiquitous sign-up sheets on the side of each and every blog post.
Furthermore, the site also gives pop-up invitations to site visitors who are new and the ones who have not yet signed up.
Openview also employs another tactic that is smart – that is to make their posts easily available for the mobile readers as well.
Not to forget, mobile users make one of the huge markets today. They achieve this with the help of the service called Google Currents.
Venture capital firms often portray conservative and stiff image to clients. Well, they should certainly uphold stability and confidence.
But, does that mean that they cannot be fun and personable?
Certainly not. Openview is one such company which strikes a balance by letting their staff portray their fun yet professional photo on their page named "Meet the Authors".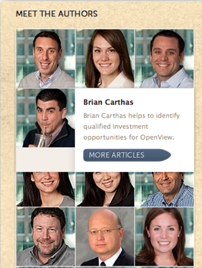 Regional Chain – Sammy's Woodfired Pizza
Yet another regional chain, which used social media platform effectively is Sammy's Woodfired pizza.
They have made the most out of it to grow their audience. Sammy's regularly share info, promote causes and publish coupons across Twitter.
They keep their partners updated and also share insights and blogs on important topics.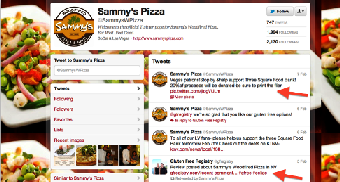 This can be particularly helpful if you are a food chain or into restaurants because businesses in this sector should favorably present their food.
At Sammy's, they take advantage of their videos on YouTube and their photos on Twitter to do this.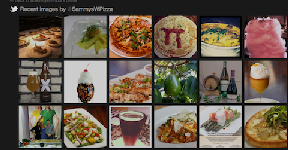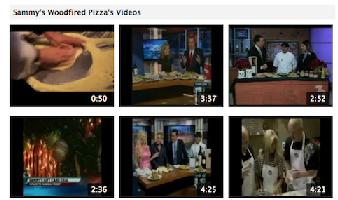 The Small Biz Nation
Being the partnership between Intel and HP, Small Biz Nation provides marketers and small business owners with a LinkedIn community.
This is one of those joint ventures that demonstrates incredible potential of having LinkedIn groups.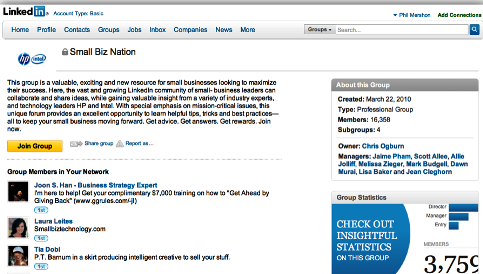 Major advantages of creating LinkedIn groups include:
Directly advertising to your target audience without weekly once and you can be certain of getting extremely high open rates
LinkedIn offers moderation tools and robust statistics, however you should ensure that you set clear group guidelines.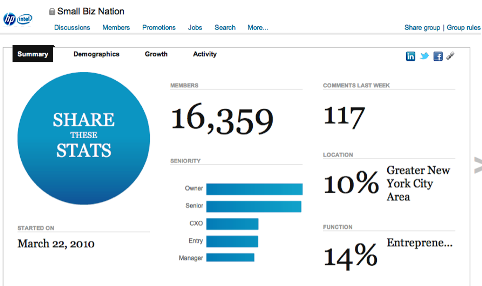 Besides, subgroups can be created around particular interests in LinkedIn.
Intel and HP already have a group only for those who seek coupons.
This is certainly a very intelligent move because these are the members who have prequalified themselves for a deal in the market.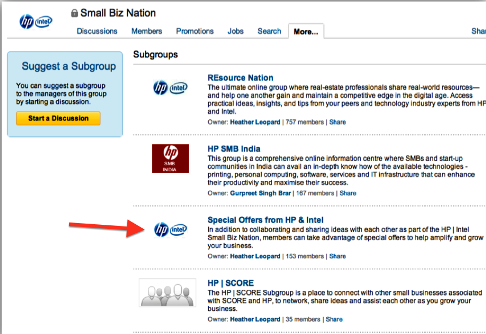 Summing Up
Hope you are now equipped with all the right tricks and tips to successfully develop and leverage creative social media marketing tips that work for your brand.
Your Turn to Talk
Do not forget to let us know how helpful this blog was. Also, if you have already leveraged one or more of these tactics, then share your experience in the comments section below.