How to Verify Facebook Page for Your Local Business?
Is your local business active on Facebook? Well, you are already active but wondering why is it still not working out for you? Just verify Facebook page.
You have probably not made your Facebook page official. It is crucial to verify your local business page. This makes your online presence look legitimate and helps customers feel confident to engage with you over Facebook.
Today, we will see how to verify the Facebook page for your local business. But before that it is important for you to know why should you do it. The benefits of verifying your local Facebook page are numerous.
You should verify Facebook page. Once you are Facebook verified, you will notice the positive impact yourself. Before you know "how to verify Facebook account", let us see why is it important.
Why Should You Verify Facebook Page for Your Small Business?
You might be wondering that when the blue checkmark on Facebook stands for the authenticity of being a public figure, what is the necessity for further verification.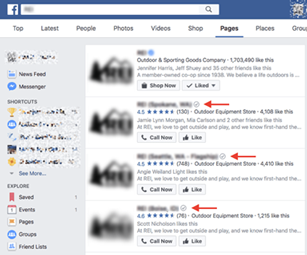 While this signifies that you are a global brand or a public figure or a media company, gray verification check mark is the one that upholds authenticity of particular locations for organizations and businesses.
When your verify Facebook page, the major benefit of this verification is that it tells users that your small business Facebook page is legitimate. Therefore, when unauthorized users create imposter pages for your small business, they will not be able to put this gray badge after you verify Facebook page.
Lack of this glaringly signals the users that this might not be an authentic business page. Apart from mere legitimacy, this verification also offers implied stature and endorsement.
While you cannot directly measure the gray badge's impact, here are some of the major benefits that you will notice immediately after you verify Facebook page:
The gray badge will instantly add credibility to your company's Facebook page
Users will be aware of the fact that your business directly sends updates to them rather than an unofficial source or from a fan account
When users have queries, complaints, returns or any other generic needs, they will know that they are on the right platform
Due to credibility, your company's Facebook will also rank better in SERPs
Considering all these immediate benefits, you would now want to verify the Facebook page for your local retail business.
Verifying with Facebook
First, you will have to verify Facebook page with Facebook. To do this, you can visit your Facebook page first. Next, on desktop – just go to "Settings" and on mobile – tap on "Edit Settings".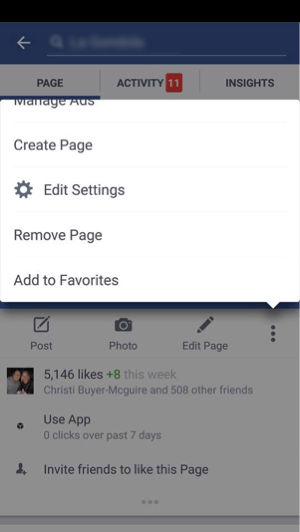 Under this, just hit "General". Look out for the option "Page Verification" and click on "Verify Your Page". Here, enter the details such as the business phone number into the box provided and then click the option "Call me Now".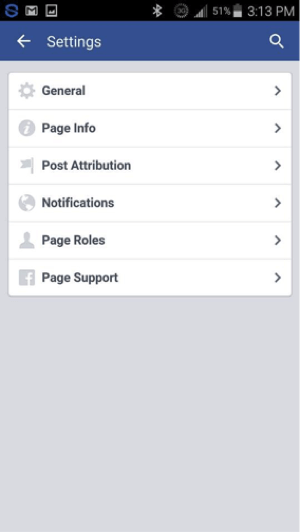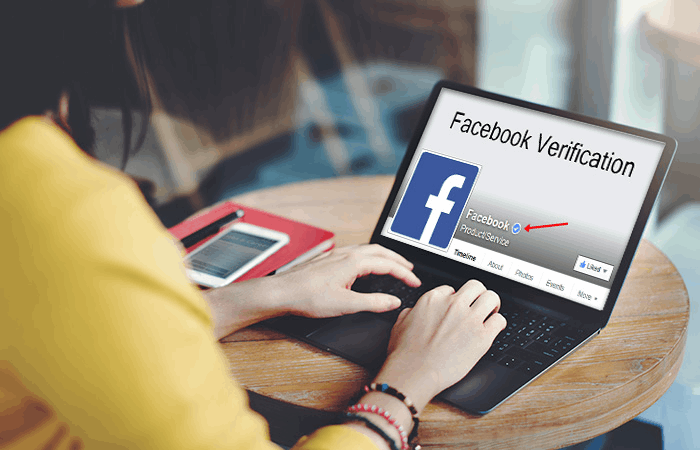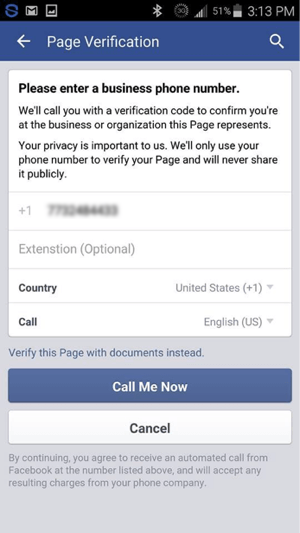 Alternatively, you can also choose the option "Verify Page with Documents", which is often provided above the option "Call Me Now". You should now upload a copy of your original official document with the name and address of your business.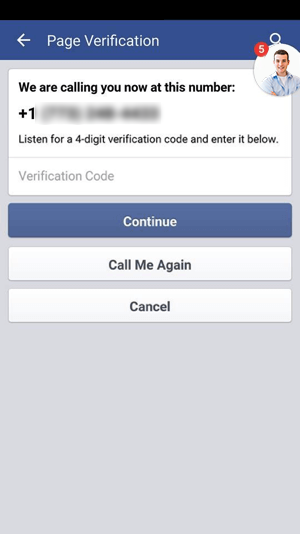 When you receive the call from Facebook, just make sure that you make a note of the four digit verification code that you receive. Later, just enter this verification code and hit on "Continue".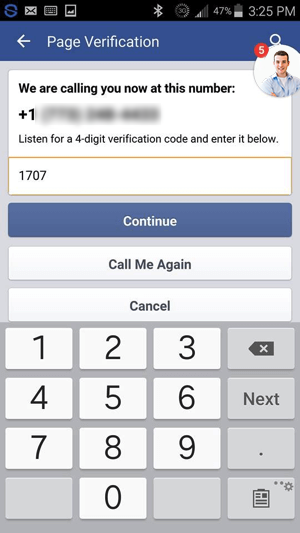 If everything goes well, you will receive a message stating that your Facebook page has been verified. Now, if you visit the Facebook page you can see a gray check mark beside your business name, indicating your page is verified.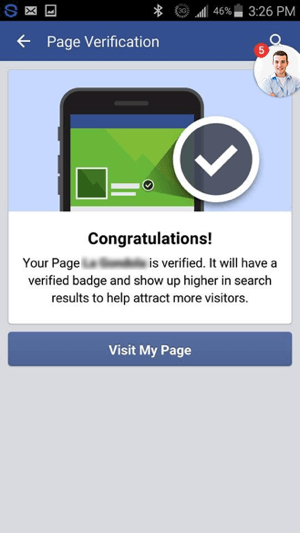 Now, this is what it takes to make your business Facebook page look more professional and legitimate to the users. The gray check mark appears besides your company name on the Facebook page and also in the search results.
However, unlike the blue check mark, you will not find it in the posts you send out while responding to comments.
Summing Up
With Facebook implementing reviews, location tracking data, beacons as well as forthcoming "buy now" integration for businesses, it is now critical for local business Facebook pages to look official.
So, take a few minutes to verify your local business Facebook page. This will have a huge impact on your business' influence as well as long-term sales. Not a local business? Still we recommend you to go ahead and verify your Facebook page.
What do you feel? Do you feel it is worth verifying your Facebook page? Let us know how it helped you to build credibility among your customers by commenting in the section below.