27 Best Keyword Research Tools for Successful SEO Campaign

If you are an online marketer, you probably understand how important SEO is. The key to successful search engine optimisation is undoubtedly long-tail keywords. Granted, there isn't much traffic here. Long tail keywords are not going to open floodgates of online traffic to your site — however; these keywords are associated with targeted or qualified traffic. They attract visitors who know what they want and are looking for it in your site. Therefore, with long tail keywords drawing in targeted traffic, the conversion rate is likely to be higher.
But how do you choose the right keywords? With the proliferation of intuitive and intelligent keyword research tools, choosing the right keywords is now much easier. It is a fairly simple process. With the right tools, you can perform your keyword research and identify the relevant long-tail keywords. Below is a whole gamut of the best keyword research tools available in the market today:
1. Google Keyword Planner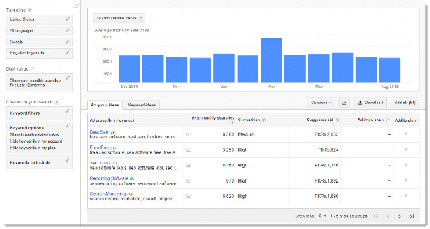 For many years Google keyword planner has maintained a top slot as one of the best keyword research tool thanks, especially, to the fact that it enables you to pull information directly from Google. All you need to do is enter your keyword into the search box, and then everything you need will be arrayed in front of you clearly and concisely. As a bonus, you'll also find competition, average monthly searches, and the suggested bid.
2. Soovle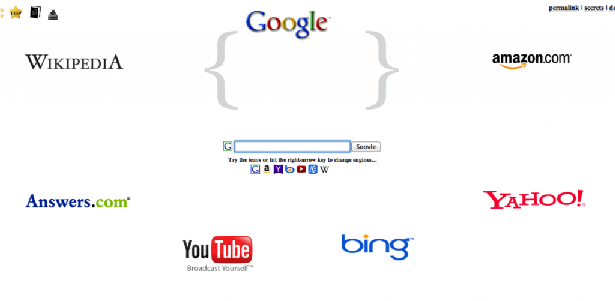 Soovle keyword research tool makes it to the pantheon of the most formidable keyword research tools owing to its auto complete suggestions from several sources, including Google, that help to boost your search volume. You only need to elect your sources. Google is the default source, but you can always change that.
3. Ubersuggest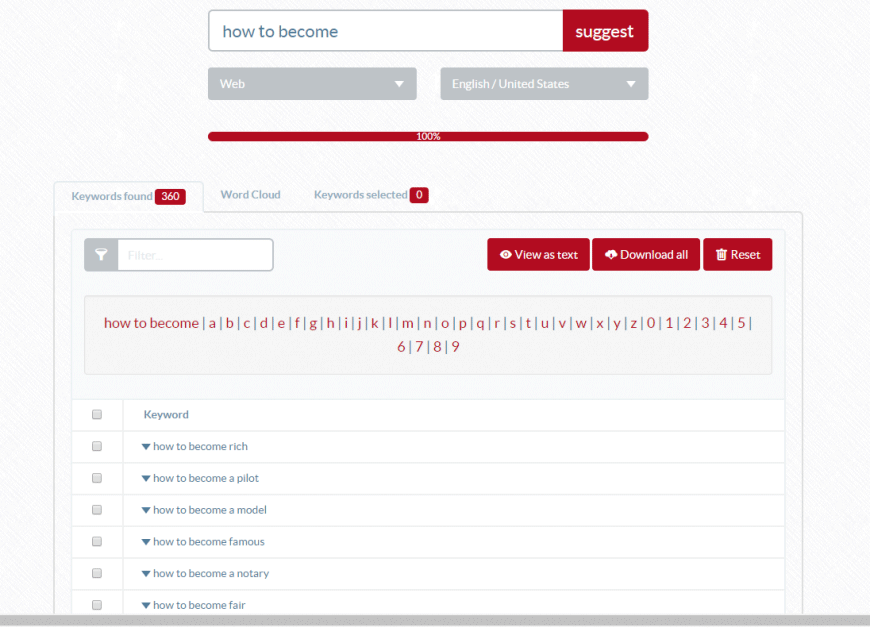 Ubersuggest's work is basically to complement Google Keyword Planner as it provides you with a number of keywords that you cannot get through the Google Keyword Planner. Once you type in your keyword and click "suggest", the tool will suggest a long list of keywords — the list result broken down according to the alphabetical order.
4. Wordtracker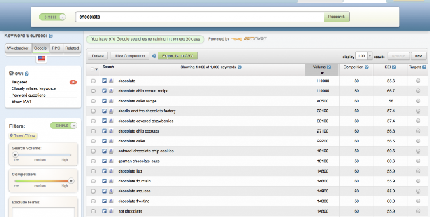 Wordtracker goes beyond suggesting keywords to analyze and inform you what the competitors are doing, give you access to high level keyword performance metrics. Its biggest advantage is that it is easy to use and understand. It also comes in the form of a high-powered chrome extension.
5. Wordstream Keyword Tool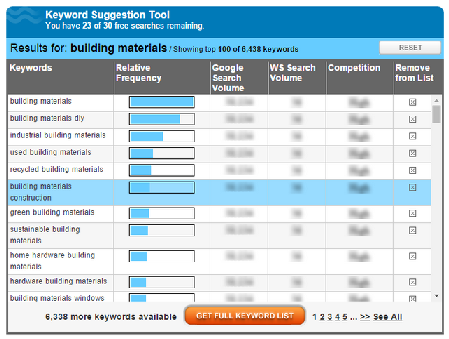 Wordstream's claim to glory is its user-friendliness — just like its counterpart, Google Keyword Planner. It asks you to enter your keyword and proceeds to supply you with the relevant list of keywords. The tool can also aid you to land a profitable niche just in case you are yet to settle on a niche.
6. SEMRush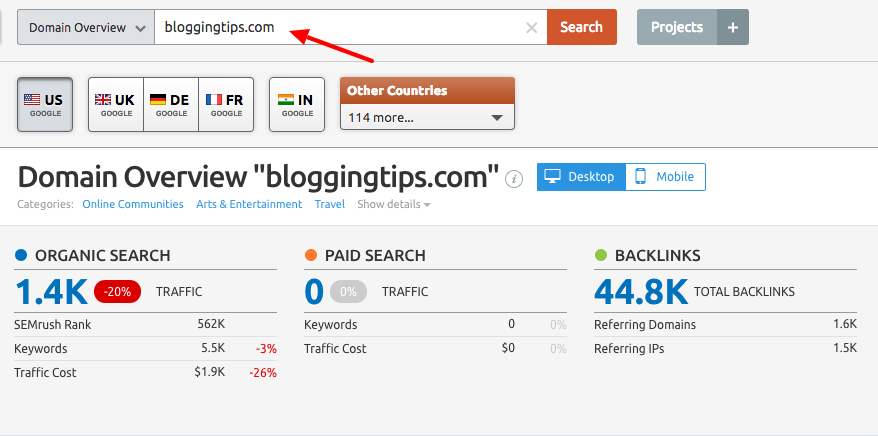 SEMRush happens to be very many people's favorite keyword research tool as it offers both long and short-tail keyword terms as well as pertinent information concerning keywords for both organic and PPC traffic. And to top it all, the tool provides keyword research based on geographical location and covers a whopping 131 countries.
7. KeywordTool.io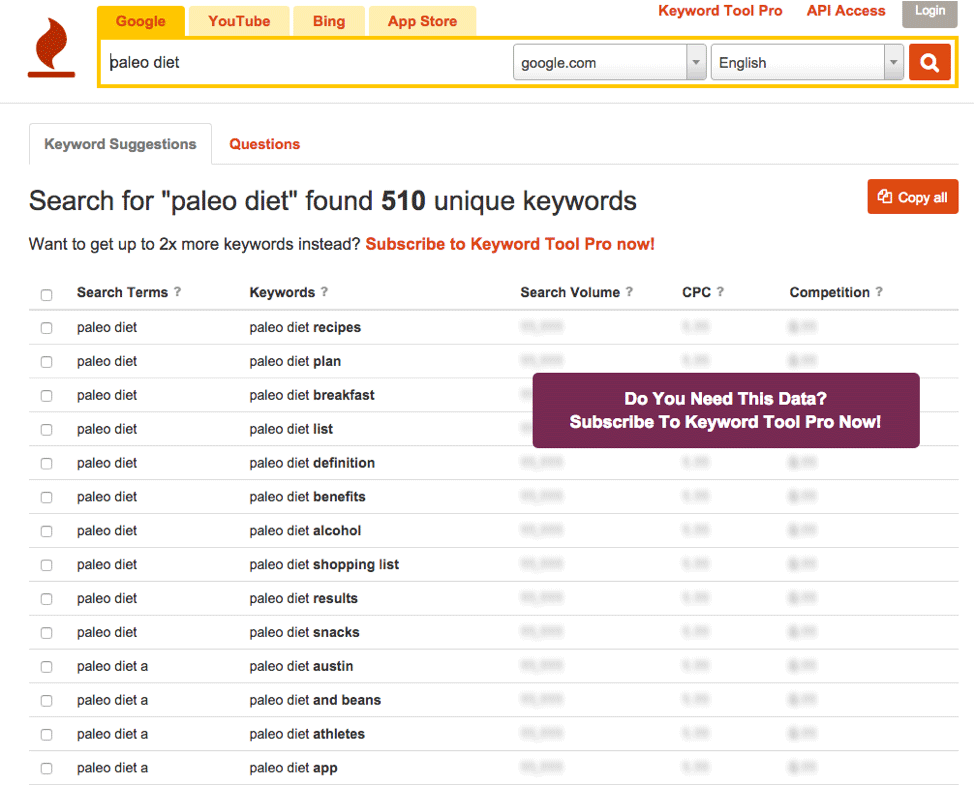 Just like SEMRush, this KeywordTool.io also lets you do a keyword search in many different languages, though not as many as SEMRush. The tool is effective but not as detailed as some others. It provides you with keyword suggestions that other sites are yet to turn up. Moreover, this keyword research tool can work in multiple search engines including YouTube, Bing, eBay, App Store, Amazon, etc.
8. SpyFu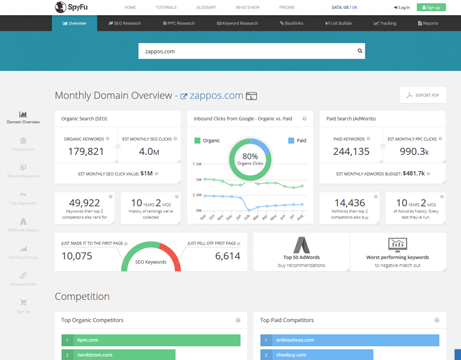 SpyFu is basically spying keyword research software. It is a competitor research tool that helps improve your business by informing you what keywords your competitors are ranking for. All you need to do is type a competitor's URL and SpyFu will fetch every keyword data on it. The tool will inform you how many keywords the competitor is ranking for as well as the estimated number of clicks per month that the site is getting.
9. KW Finder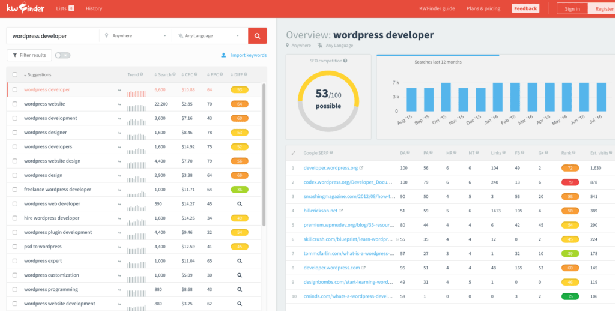 KW Finder works almost in a similar fashion to Google Adwords tool, pulling up similar results, that aren't as accurate as results from SEMrush and Moz. However, the results can be more accurate if you manually add in filters such as negative keywords and additional keywords that you want to include.
10. Google Trends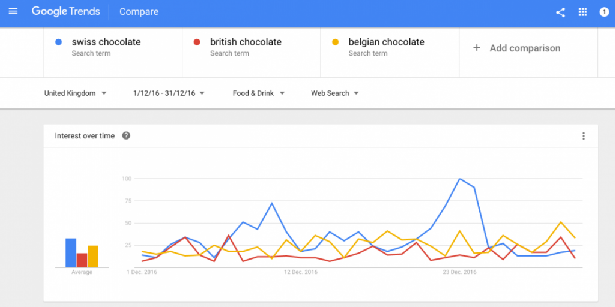 Google Trends both help to compare the popularity of keywords as well as lets you in on the keywords that are rising steadily in popularity in your markets- therefore, permitting you to exploit the top keywords in your niche. Few complimentary keyword research tools can do that. Therefore, this is an indispensable tool-though often overlooked.
11. SECockpit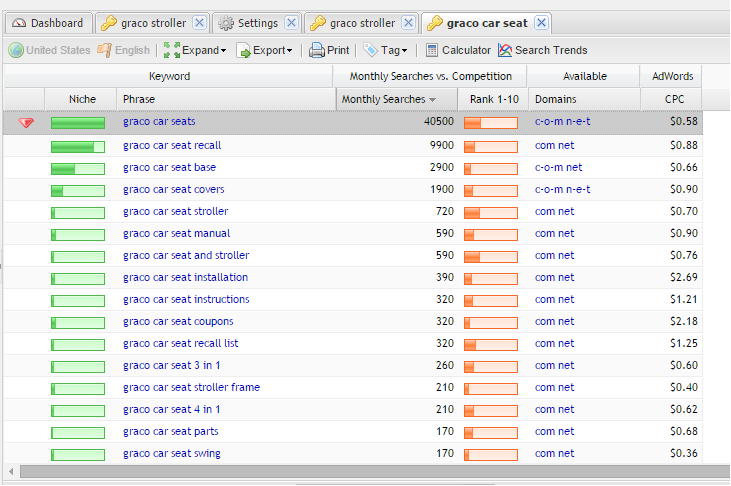 What makes SECockpit different is its features that permit you to get a great amount of depth on competition, search trends, as well as traffic estimates. It provides you with stats on monthly search volume as well as their commercial intent. You can also discern from the provided bars the difficulty of ranking for the specific keyword based on the present top ten results.
12. Moz Keyword Explorer
This tool has a suite of features that other keyword research tools don't. Moreover, it is pretty straightforward and easy to use. Just like most keyword research tools, Moz Keyword Explorer will provide you with the necessary basics such as monthly search volume and the competition. But most importantly, the tool furnishes you with information regarding opportunity and potential. Opportunity is the click-through-rate you can reasonably expect to get in case you make it to the top 10 while potential uses two variables, opportunity and difficulty, to generate an overall score whether you should or shouldn't target that particular keyword.
13. Keyword Snatcher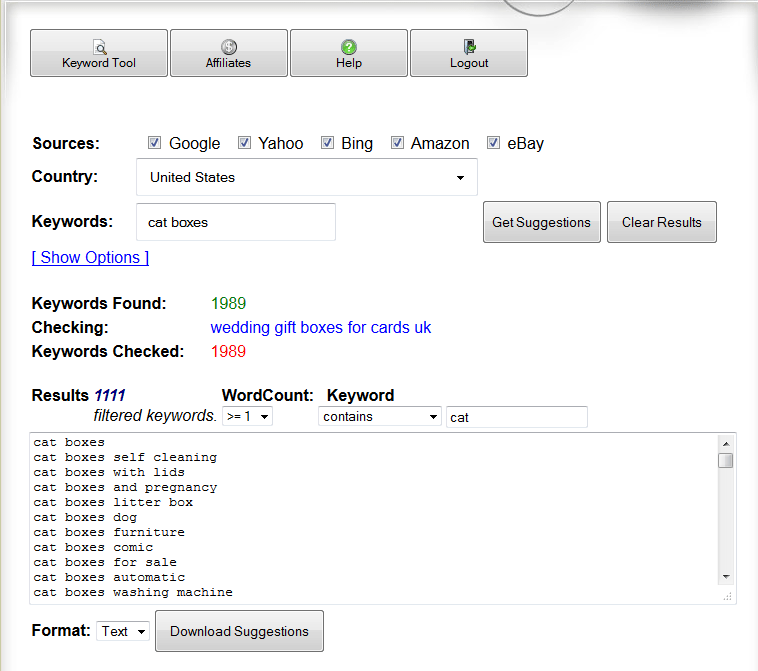 Just in case you need a bucket of keyword ideas, keyword snatcher is the go-to keyword research tool. It will help you generate at least 2000 keywords from just one single keyword. All you need to do is open up the tool and see the sources from which the snatcher draws its suggestions from- they may include Bing, Amazon, YouTube, Google, Yahoo, or eBay. Check all the sources so you can generate an even greater number of keyword ideas. Then enter the seed keyword into the field, click, and you'll get the relevant keyword suggestions.
14. AHREFS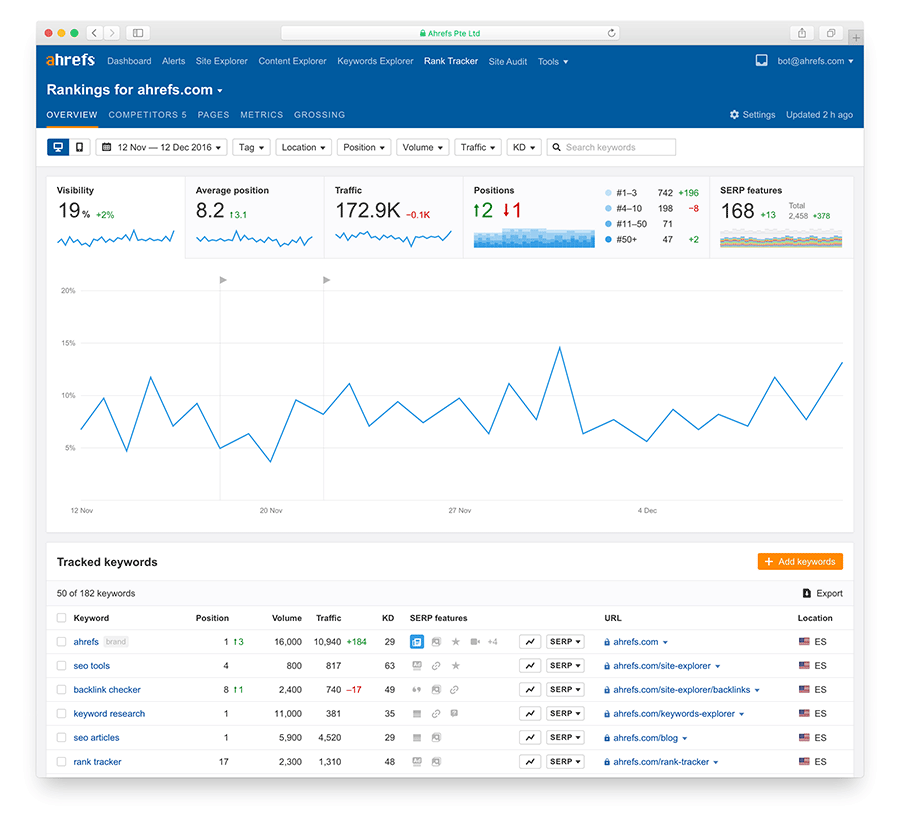 This is one of the coolest keyword research tools in the market. You'll input a seed keyword into the field and Ahrefs will froth a huge amount of data on the respective keyword. The data will include a keyword difficulty score that intimates on the number of backlinks you'll require to make it to Google's top 10. Just like Moz, Ahrefs shares information on the number of clicks you may reasonably expect upon getting to Google's top ten.
15. Long Tail Pro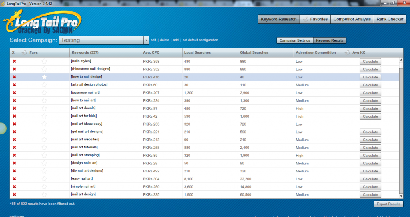 There is a reason why long tail keyword tool is on premium: it is simply elegant, splendid, effective, just to name a few adjectives. Long tail pro, for starters, can help you find keywords that may not be discoverable with Google keyword planner. Once you download a copy of the long tail pro extension, you'll give it permission to access your Google Adwords account so it can pick the best keywords from it. After that, you can embark on a new keyword research project with any name. Afterwards, LTP will ask you to enter your seed keywords which can be anything — including completely unrelated niches such as blogging and health.
16. Keyword Eye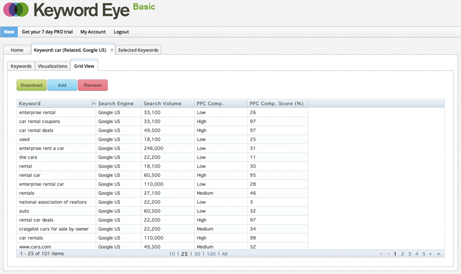 Keyword eye is a tool that provides you with a free suite of keyword research features. It lets you filter the researched keywords based on language and country just like any other premium tool. Moreover, it can be set to calculate or research on the specific keyword as well as its potential. The keyword data is available in visually appealing designs.
17. Term Explorer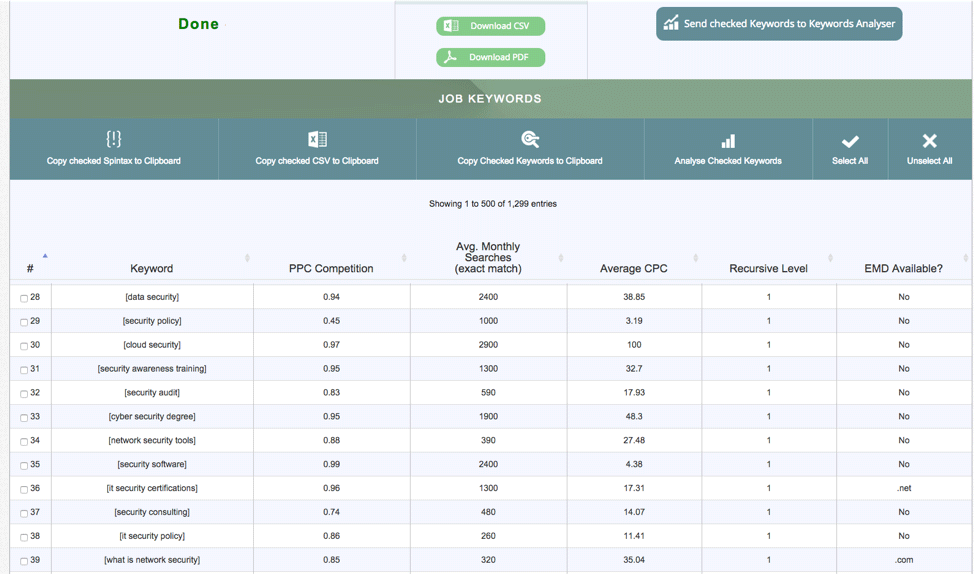 Term explorer's claim to glory is its automated keyword discovery engine, formidable in-app filtering, and the possibility of producing more keyword data than any other tool. Few tools offer such a comprehensive pull of relevant competitor and current ranking data. More, the keyword discovery engine is the best there is, and it makes finding new profitable keywords a lot easier than was ever possible.
18. BuzzSumo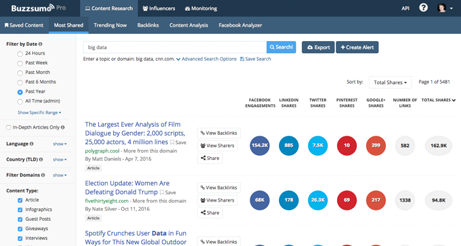 While BuzzSumo is not exactly a keyword tool, it does a splendid job getting ideas on seed keywords. The tool shows you the most shared pieces of content in the web for each specific keyword that you enter into the search field.
19. Market Samurai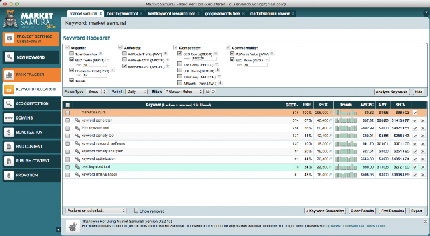 Market Samurai is a keyword research tool that has been in the market longer than most tools. It is a very powerful, formidable, and effective tool that provides the necessary data that you need to make the right keyword choice. The only downside is that the learning curve is a bit higher- but it is an excellent, lower-cost alternative to long tail pro.
20. Google Webmaster Tools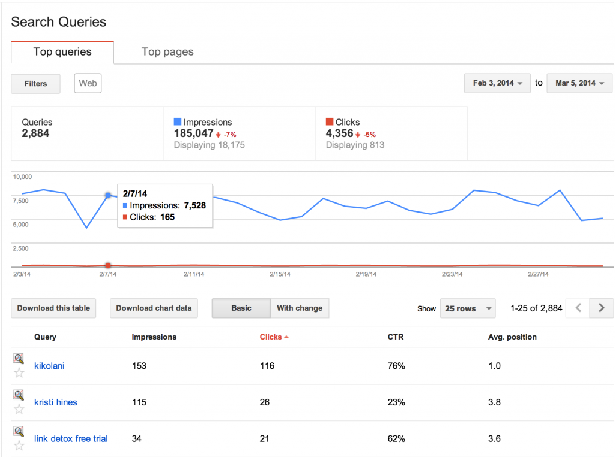 This has to be the most underrated, underestimated, and overlooked keyword research tool yet it is one of the most effective and efficient tools in the market. If your site has been around for some time, Google Webmaster Tool will provide you with a ton of useful keyword data which you can work on immediately. It can help you to identify the keywords that can push you to the front of search engine results page.
21. SERPwoo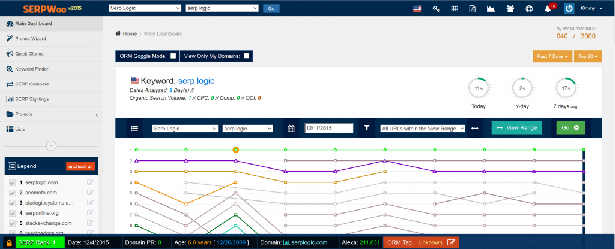 SERPwoo tool was created by a battery of SEO experts who've dabbed in online reputation management, marketing, and programming. And all that expertise was funneled into the creation of a tool that can measure the strength of domains and Urls, track the domain's ranking, as well as spy on your competition. Moreover, it enables you to view all top 100 results for every keyword.
22. GrepWords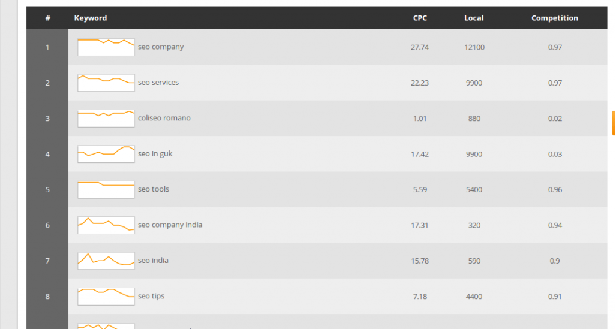 GrepWords tool combines a formidable keyword database with a suite of interactive and responsive tools as well as industry-leading lookup and similar APIs to generate the best keyword tool from the word go. The creators of the tool offer three different plans: basic, standard, and enterprise. You choose your plan according to your budget.
23. Seed Keywords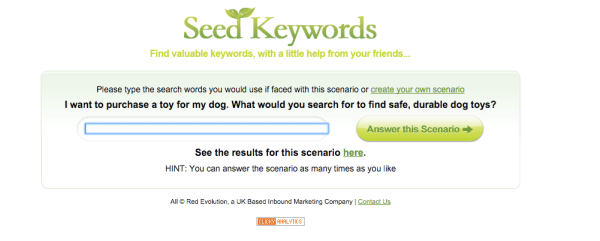 Seed Keywords tool works by querying the consumer audience on how they prefer to search for something, therefore providing you with incredible insights that help you to formulate your sale strategy.
24. HitTail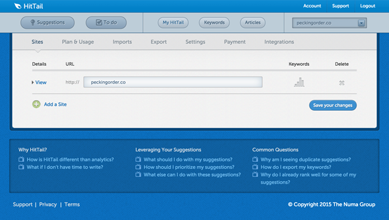 HitTail and Google Webmaster Tools work in a complementary fashion to find keywords that your audience is using to search for your site. It is possible some of your consumers use keywords that you've never thought of employing. Once you learn what those keywords are, you can use them next time.
25. Keyword Shitter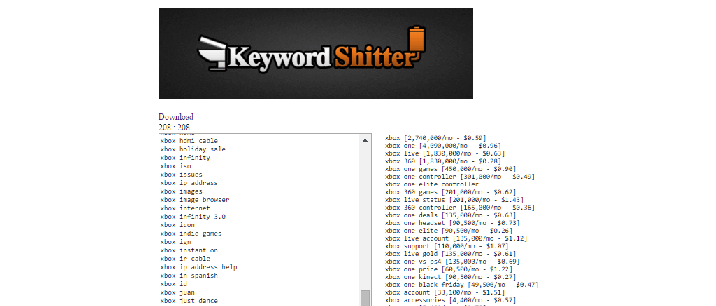 Just like its name suggests, Keyword Shitter tool literally shits out (pun intended) keywords and can be used for basic keyword research. It aids bloggers and marketers to know the keywords they can use for future posts on their blogs or website. It provides you with long-tail keywords that are related to the seed keywords that you enter. However, the tool can't be used for advanced keyword research.
26. ISpionage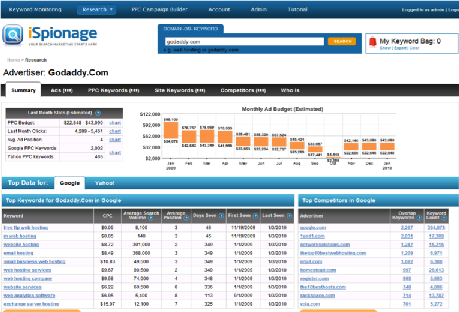 Ispionage is literally an advanced keyword spying tool. This tool claims to steal competitors' traffic and uncover their conversion strategy. With the aid of this tool, you can uncover your competitor's profitable keywords, landing pages, as well as ad copy.
27. Yandex Wordstat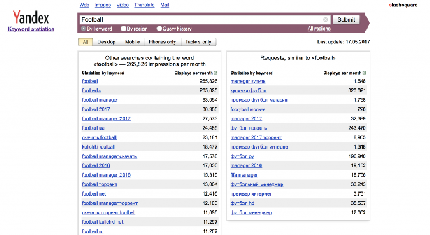 Yandex Wordstat works in a similar fashion as Google Keyword planner. While Yandex is a Russian search engine, it doesn't necessarily mean you only use it for Russian keywords. Yandex's keyword statistic tool allows advertisers to assess their user interest in specific topics and find targeted keywords.
Conclusion
You must be spoilt for choice with such a diverse range of keyword tools at your disposal, you may feel confused on what tool to select. Now that you know how to do a keyword research and the many keyword research tools available, how do you choose the most effective and most efficient one? It all boils down to your budget. If you are working on a shoestring budget, there are a number of standard and complimentary tools in the market. However, if you have some money to splurge, and want the best services, go for dozens of premium keyword research tools available. Moreover, you might need to use more than one tool at a go. Some of these tools have features that others don't- and they have to work together to achieve the best results in the least time with little effort expended.
Once you find the right keyword research tool, run with it. All the best as you seek to dominate your industry niche.
Do you know any other awesome keyword research tool that should be in this list? Let's talk about it in the comments below.