How to Become a UI UX Designer? – 7 Essential Steps From an Industry Insider
Some of the questions that I have come across from those who want to become a UI/ UX designer are:
How can I better understand the role of a UI/ UX designer as I am a marketing manager/ programmer/ social media manager?
I want to know more about design but where do I start?
How do you tell bad design from good design?
In short, how to become a UX designer?
Well, these were also the questions that a professional UX designer faced during his early days in an agency as a fresh graduate from a leading university.
Sat on his desk after a lengthy brief by his manager, he was staring blankly at his mac book. He was confused and that's when it hit him.
Thought to himeslef "I am a graduate from a good design college but I do not know how to execute my manager's idea."
He realized universities don't teach the practical part of it. It's only academic.
So he started his career determined to teach himself the nitty gritties of being a UX designer.
He told himself "Designers are not born, but made through rigorous training and daily learning."
Basically, the entire process of designing is fairly defined that helps to constantly find problems and solve them.
While there are roles that require a deep understanding of the design process, this article is focused on how to become a UX designer.
Let's looking into the seven areas that he stressed on that you should be pursuing if you want to make the cut as a professional UX designer.
1. Get a Hang of User Interface Design Principles
What is UX design ?
Design principles offer a method to madness. These principles govern all the factors that separate good design from bad.
Based a fundamental understanding of the human psychology, no good designer worth his salt should ignore these.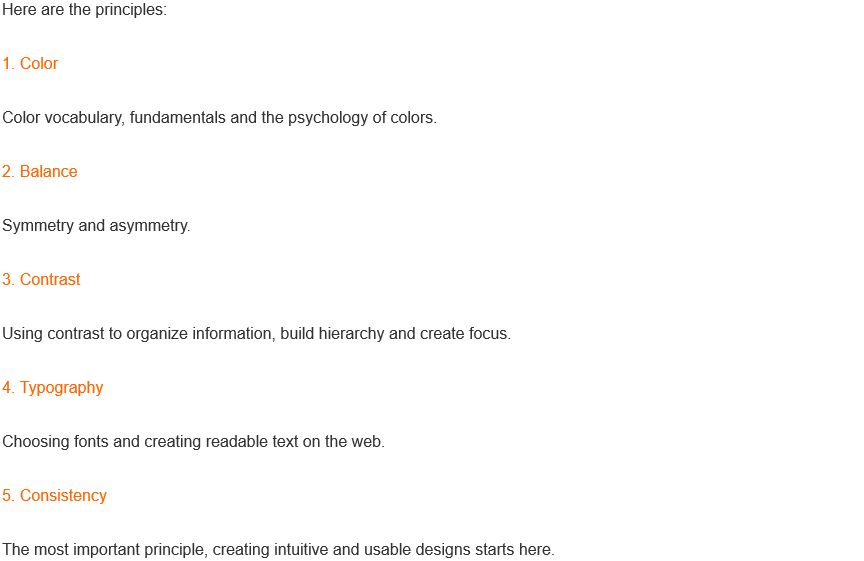 2. Understand the User Experience Process
Just like the UI design, UX process is also clearly defined.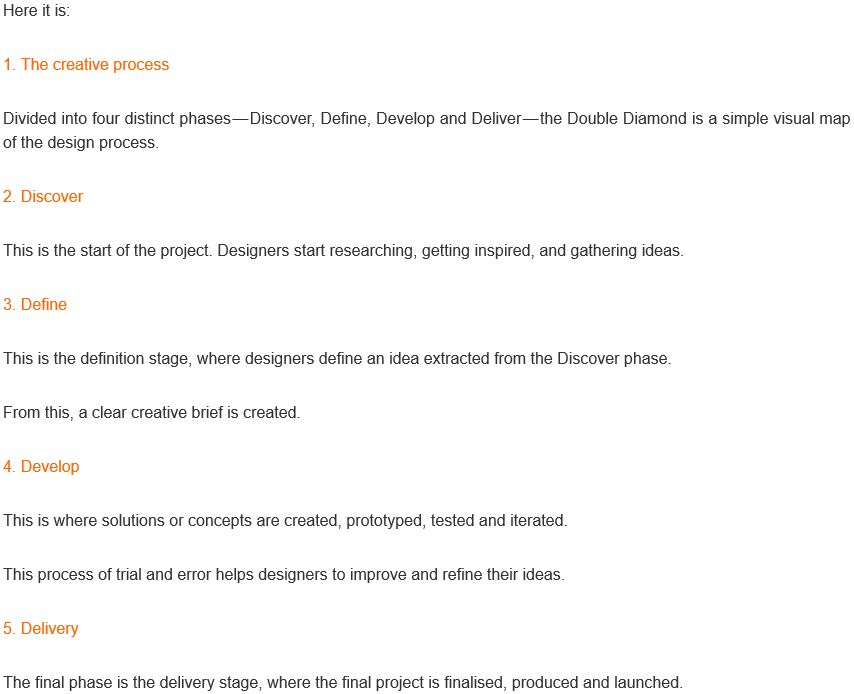 3. Train Your Eye For Design
This is where you will execute the principles you have learnt from in the previous two sections.
You should train your eye to intuitively tell good design from bad.
This should be based on the strength and weakness of the design in relation to user experience.
One of the easiest way to achieve this is through keen observation of UX UI designs.
Every successful architect will tell you that they always observed as many building as possible.
Imagine opening your laptop and staring at it without any ideas striking you.
This is the best time to browse a few websites for design inspiration.
Don not mistake this step for copying. Think of this process as a design research phase.
Try to understand why certain sites made it big time. Which are the design principles they followed?
Did a great looking site adopt symmetrical balance or asymmetrical balance?
A great place to look for a collection of websites is portfolio sites.
Here designers from all over the world display their past work and can be a gold mine of information about which design concepts really work.
Some of my favorite portfolio sites are:
awwwards.com – This site recognizes great web design through awards
pttrns.com – A collection of websites specially designed for mobile
dribbble.com – An online community where designers showcase their talent
uimovement.com – The go-to site for UI design inspiration
onepagelove.com – A great place to look for parallax design (one page sites)
4. Read At Least One Design Blog Everyday
Design is a vast field and therefore there's no dearth of quality articles on the topic.
Make it a point to start your day with a brand new design idea everyday. You just need to know where to find them.
Sign up for newsletters and learn more about the latest developments and trends in UX design.
Don't forget to follow outbound links that you find within the blogs you come across.
By starting your day with a new idea, you give your brain the processing time it needs.
As it mulls the new concept, it becomes deeply rooted in your own repository.
As you progress through your work day, take breaks whenever you can. Use these breaks to freshen up your mind with more articles.
You can also use these write ups to kick start your mind if you are stuck for the lack of an idea.
Some the design based blogs I personally follow are:
com/design-ux
com
com/design
marvelapp.com
com
5. Simulate Projects of Your Own
One of the questions that never fails to cease among freshers and those seeking a change of career is "How are we supposed to be experienced if employers want experienced candidates?"
Well, one easy way to break this cycle is to create your own project.
Again there are websites and online forums where budding designers share their imaginary projects that are executed just like the real ones.
One of my favorite in this category is Dribbble.com.
If you or any of your friends own a site, compare it with other top sites and apply design principles to make it better.
You can also showcase all these projects to your prospective employer!
6. Master a Few Design Tools
With UI UX design gaining so much importance, many technology biggies as well as small start ups have flooded the market with great tools with which you do wonders.
Find out the ones that best suit your needs and learn to use them in hurry.
You might also want to follow their blogs and social media accounts to abreast of updates, changes, ideas, cheat sheets, and more.
Some of the tools I find totally awesome are:
Invision – This app is great for collaboration and prototyping
Balsamiq – This is ideal for wireframing with low fidelity
Marvel App – For creating interactive mock ups
Figma – For UI design is a collaborative environment
Sketch – General interface design
Adobe XD – Excellent for prototyping and interface design
7. Find a Mentor to Learn and a Student to Share With
If you can find a senior designer who is willing to help you develop, you must grab it with both hands.
It will not only accelerate your learning but also helps you point out crucial mistakes.
From guiding you with the latest trends and best practices in the industry to reviewing your work and offering feedback, a mentor can help you understand where exactly you stand and the road ahead.
Another way to improve your learning is through mentoring someone junior in your field.
When you try and make it easier for the other person, you understand it to a great deal.
The Bottom Line
Being a UI/UX designer can be exciting. Getting there can also be as exciting if not more.
The best part about learning UI UX design is that you are surrounded by thousands of great websites at the click of a button.
Imagine the plight of architects who roam the world to find inspiration and learn. You can do it right from your desk.
Also, the internet is filled with articles that can help you find a tonne of information with ease.
This article is aimed at breaking the ice and help you get started with the process of designing.
So don't hesitate to explore the world wide web and start building that stunning portfolio today.
If you are not sure about any of the points discussed here or if you have a great idea to help someone, head straight to the comments section and let me know your thoughts.
I'll be glad to respond.
Good luck!