Top Blogger Outreach Tips to Build Authority
Blogger outreach is certainly a great way to grow your business, brand or blog. Having said that, it is important for you to follow some killer blogger outreach tips to yield the desired results.
Several marketers and bloggers have grown dramatically because of blogger outreach. While search for blogger and guest blog outreach sound complicated, a few blogger outreach tips are all that you need to get started.
Wondering what is blogger outreach and how to do blogger outreach? Well, it is nothing but contacting good bloggers and getting your blogs published to promote authentic and goo quality products or services.
In this blog, we have made an attempt to define blogger outreach, included some blogger outreach tips and have also provided some tips on how to search blogger as well as how to reach out to bloggers.
We have also included some blogger outreach best practices as well as outreach campaign ideas. Therefore, if you are one of those brands looking for bloggers, then you are at the right place.
Top Blogger Outreach Tips that Work
It is important for marketers and business owners to build relationships through blogger outreach. When you become a part of a responsive network of bloggers, it helps you to ease your promotion efforts.
If you contact bloggers coldly only when you are looking for a backlink, then you will be less successful. However, if you just put in some efforts to do the groundwork first, you can be very successful.
Today, let us look at some of the top blogger outreach tips.
1. Twitter is Great for Flattery
Emails for link requests will generally have some type of compliment about content or design of the blogger's website. However, the trouble here is that, very often this compliment looks like a forced one rather than a genuine one.
This looks even more glaring when there is nothing worth complimenting on the blogger's website. When you do such thin veiled attempts to impress the blogger, the chances are that it can have an opposite impact altogether.
Turn to Twitter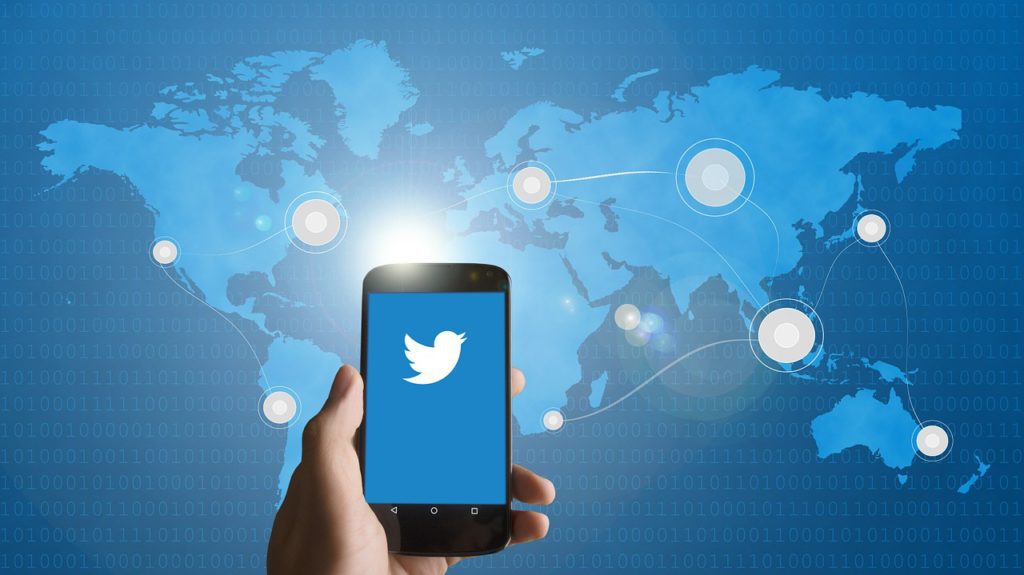 Now, this is where Twitter can come to your rescue because it is a natural place for this kind of activity. On this platform, people are frequently praising each other.
Here, you can list people, ask questions, interact, share and also post others' blog content. It is totally cool here and also sounds much subtle without making you sound awkwardly sweet.
However, do not forget to leverage tools like these to show yourself to potential link targets. For instance, a month of subtle, timely interaction and retweeting can be a great way to work your way to the "link request" email.
2. Sourcing Email IDs Can Be Challenging
Website owners and marketers often go out of the way just to keep their email IDs hidden. You can see some of them replacing theirs ID details with images. They leverage contact us forms and mostly use generic inboxes such as contact@site.com.
Similarly, these people (website owners/marketers) might also go out of the way while promoting themselves across social media platforms and do pretty much anything that they can.
This includes getting listed on directories, add badges across their websites, provide their website links at the bottom of their blog posts, etc. This makes it easy for you to understand how specific bloggers would like to be contacted.
Now Kick Start Your Strategy
Once you crack this, it doesn't take much time to find their social media profiles. Then just go through the profiles and approach them. It just takes a fraction of your time.
When you know the name of the person, it is very easy to find that person. A simple "website:twitter.com (name of the person)" is all it takes. If you don't have the name, just tun to LinkedIn to get the company name and job profile.
Tools like WeFollow and FollowerWork will help you to find Twitter accounts relevant to your industry sector. "Internal search" feature of Facebook also lets you to do the same.
You can scrape out directories to pull out the web address of the users from Twitter bio. However, this requires you to have a knowledge on importxml() and Google Docs.
Next, you can use SEOmoz API to identify all the powerful Twitter influencer who's blogs are worth getting some backlinks from.
3. Find New Opportunities Using Twitter's Search
There are number of ways to identify new link building opportunities with the help of Twitter search. But to begin with, just check out the hashtag, which are used by the bloggers and journalists.
These might include something like #HARO, #journorequest as well as #journalistrequest. When you combine it with a keywords from your niche, you will be able to find some great opportunities.
As speed is very important, just be sure to respond as quickly as possible. While advanced search questions are well documented for guest posting opportunities, a similar approach works well with Twitter.
Similarly, although these are not blogs that are open for guest posts, they promote guest content who are ready to do the same for them.
4. Customize Your Guest Posting Campaign Ideas
When you contact a blogger regarding guest posting opportunities, you can boost the success rate by adding a couple of headline ideas right away. This technique can be even more effective, when you do a quick research.
Wondering why? Well, doing this gives you an idea of what works for them, making it easy for you to approach. After all, who would turn down a free blog on a topic, which got them numerous links.
One great place to look at is to see the "Top Pages" report from OSE. This gives you a fair picture about the presence of recurring themes, which can be picked up.
5. Twitter Lists
One of the great uses of lists is that you can just make a private list for all the users that you have shortlisted as your targets for outreach. In this way, you can just make a pane in the TweetDeck for monitoring what are those users up to and identify new chances for interacting, retweeting, etc.
Definitely, a private list is preferable because you will end up ruining your chances as soon as anybody else realizes that they are a part of your "Blogger to Outreach".
Furthermore, you can also make use of public lists as a type of admiration. Make a list and name it "World's Best Riding Bloggers" and tweet about it. While there is no guarantee about them noticing it, at least some of them on the list might check it out.
6. Grab An Intro
This is one of the great options if you are targeting LinkedIn. Generally, it is better not to go and directly approach people on LinkedIn because it looks like you are shooting a forced cold mail.
So, take time to know whom exactly you are targeting, get their profiles. What if one of your colleagues already know that person? You can then make use of this existing relationship for your convenience.
Or, at times some other business contact might be aware of them, wherein you can just ask for a quick intro to make things easy.
7. Showcase Your Credibility
Aside the domain name, an email address will hardly have anything else that upholds the credibility. Now this is yet another place where social media can help you out.
Your prospects can also check out your profile to know whether you are the kind with whom they would want to associate with. So, it is important for you to invest some time in upgrading your social media profiles.
Simple Things Make a Difference
Even smaller things such as the profile picture will make a huge difference. So, use your actual pic rather than your company logo. This will let them know whom they are interacting with.
Another way to increase your credibility and trust is to take part in various relevant communities as well as conversations to demonstrate the fact that you are actually interested in their niche.
8. Set Up Tailored RSS Feed for Target Bloggers
Now this is the step that comes at the end of your outreach process. However, it is good to find out whether you are approaching the bloggers within your niche is extremely important and should preferably be done before hand.
For instance, food bloggers can build relationships with pasta blogs. If they prefer consuming content with RSS, then it is better to provide them with posts' feeds, which are totally relevant to pastas.
Conclusion
Blogger outreach is one of the greatest growth strategies, which has been constantly proven itself, time and again. Your blogger outreach strategy is just another number game.
The higher the number of quality influencers you pitch and target, the higher will be the number of responses you receive. However, one this is for sure – blogger outreach is the best way to grow your business.
Implementing the above discussed blogger outreach tips will help you to dramatically increase your success rate.