Broken Link Building – Finding Broken Link Opportunities
Broken link building is a great way to improve the profile of your site in the search results. Yes, indeed it is. All that it requires is some time, little hard work and tactful implementation of some simple SEO tricks.
Internet users often come across these dreaded broken links. An attractive link, which entices users may ultimately lead to a page with 404 error. But this scenario can be changed and marketers can make the most out of it.
Broken link building is a huge missed opportunity, which most website owners conveniently ignore. Now you before we dive into broken link building, what is broken link and how to find broken links.
Broken Link Definition – What is a Broken Link?
Also referred to as a dead link, a broken link is a link on a web page that does not work anymore. Broken backlinks result from a variety of problems that is being encountered by a website.
Some of these problems include the following:
Improper URLs
Destination URL is no longer linked to the web page in question
Website no longer exists or is moved permanently
Destination website is blocked by the user's firewall
Hope this answered your query "what is a dead link"? Now, let's come back to the concept of broken link building.
How to Find Broken Links and Do Broken Link Building?
Broken link building involves finding online resources from all the compatible websites, which have defaulted into web pages with 404 errors. Once you find the page, you can get a snapshot of it using Internet Archive's Wayback Machine.
From here, it is only about rebuilding that page and improving it followed by updating it with quality content. After completing this you can contact the websites, which are linking to that web page.
You can inform them about the broken link and then let them know that you too have a page on your website that is similar and more updated to theirs and that you would be pleased to let them link back to your page, rather than creating a new page altogether.
Finding Broken Links
When it comes to the search for broken links, the broken links SEO can be divided into the following simple steps:
Identifying resources page in market sectors that are relevant to you
Analyze links on those web pages (you can use Google Broken Link Checker) to find broken links
Update the website owner about the broken link, while simultaneously presenting your alternative quality resource
Toss the idea of using one of your web pages to rectify it
Today, there are multiple broken link building tools as well as broken link building service providers. So, all that you actually have to do is to seriously consider the idea of broken link building. Search site for broken link and quickly approach the website owner.
What Makes Broken Link Building So Attractive?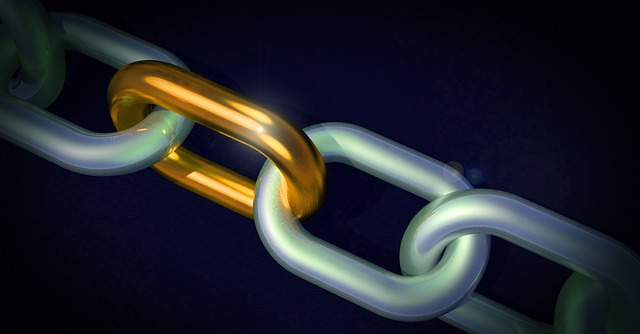 Broken link building is a white hat SEO technique that works on a larger scale. While broken link building offers multiple easy SEO benefits, here are some of the few important ones.
1. Outreach is Very Useful
This immediately offers you with something of value. When you find and rectify broken links, you will be genuinely providing a helping hand to those website owners.
The chances are that they could be very grateful for your suggestion on fixing their issues. They could ultimately be generous with the links as a result of this.
2. Broken Links Can Be Found Very Often
Often, links get broken every day, mainly due to human errors. So, there is absolutely no shortage of broken links, which is an opportunity that you can quickly bank upon.
In fact, this is a common scenario on the web and is a great opportunity for broken link building.
3. Broken Link Prospects Link to good Resources
It is a known fact that, by default, broken link prospects will always link to good quality resources and they also focus on maintaining very high standards.
Website owners will be genuinely worried about the broken links on their websites and will be grateful to you when you point out the broken links and also present them with a suitable alternative.
4. You Don't Have to Recreate the Replacement Content
Another advantage of broken link building is that there is no need for you to actually recreate the content for replacement all by yourself. While you are researching to find broken links, you will find great resources.
You can confidently recommend these resources to the website owners who have broken links. Now, as you have taken all that trouble to identify and inform them about the broken links on their site, they would be glad to give you a link to your resources.
Above all, if you happen to create web content, then it can be used in multiple ways.
Defunct/Orphaned Domains
Do know where the broken link building get really interesting? Well, it gets interesting when you look out for valuable domains which were once very popular, but are now dead.
These resources were extremely valuable, as they could be bought in order to redirect the link juice to a different domain – that opening is permanently closed.
However, these defunct and orphaned domains can be of added benefit for broken link building, as they make a terrific opportunity. You can work at your pace with the help of tools like Majestic SEO's Bulk Checker and Ahrefs tools.
Found Defunct Domain? Now What?

Assume you have already found defunct link. Good, what next? As soon as you find defunct links explore the links and check the following:
Where are the links to that particular domain coming from and which different niches are present in it – customize the pitch and the content accordingly
How did that domain attract links and which were the web pages and content that attracted maximum links
Is there any good quality content already present there, which can be pitched as the replacement
Do you have enough resources for investing in the creation of fresh content, which can be pitched for replacement
How can you piggyback on recommending replacements and secure some links
This kind of research provides you with a clear understanding of the market, withing which you will be able to come across multiple niches relevant to various business sites. After this, it is just a matter of reaching out to them.
Tips to Outreach
When you follow a detailed process to carry out the job, you will come to know how rewarding it is. This involves promptly finding the broken link opportunities and then tactfully planning the process of outreach.
Following are some of the most significant outreach tips, which cannot be ignored:
Create multiple personas which appear attractive to specific markets that you are targeting and also ensure that all the communication personas are consistent
Try and avoid sounding very "transactional" while you approach – never begin with "this is the broken link and here is the alternative". Go for a friendlier, more human approach with a narrative, it works wonders
In a single projects, you might find several opportunities of different types – from the top authority sites and get great opportunities. So, just pick the best and then pitch crafted personal approaches, while going with a customized template for the rest
Follow up is essential – if you send across a single mail for outreaching, then you might miss out on huge opportunities
Invest time and efforts to deal with the responses you get – every response depicts a hot prospect. So, it is definitely worth investing some time to win a link by building a relationship
Will Broken Link Building Help My Website?
Broken link building plays a valuable role in most businesses' link building strategies. However, it works well for the industry sectors where there is a practice of great content, community and opinion. It is definitely not suitable for links to mere sales pages.
Carrying Out Broken Link Building at Scale
If you are trying broken link building for the first time, then it is better you invest some time to understand the process thoroughly. Simply put, just focus on a single page at a time.
This gives you a detailed knowledge about the entire process as well as the nature of this particular opportunity. Well, there are some "less moving pieces" too in broken link building, when compared to guest posting, which makes is great for large scale.
Following are some crucial tips to consider while you are doing it large scale:
Strategic people who know the market – like a client – and knowing what are they comfortable with is necessary. This resource should oversee operations, software tools as well as use of contractors
You should have a clear methodology. This is because steps here are simple yet deceptive. So, the chances are that you can go wrong. Having a detailed checklist (specific to your business) in place can be very helpful
You can consider having a team of contact finders, as tools pick only 20% to 60% of the contacts as your prospects. So, having a human to do that can be a sensible decision
You might require similar type of assistance when it comes to submitting web forms
A skilled outreached manager is also important – to plan your email blasts, respond to replies personally and also do everything that it takes to secure a quality link
Final Thoughts
Broken link building works exceptionally well. While the process sounds time consuming, a little planning and streamlining is all it takes to make the most out of it.
Above all, it is important for you to make sure that your replacement recommendation is genuinely the best possible fix. Once you ensure this, your success rate will drastically increase.