21 Reasons Why You Need a Digital Marketing Strategy
All the businesses today need a strategy in the online world in order to market themselves as a brand and promote their businesses worldwide. A digital marketing agency consists of a group of people who are very well-versed with the digital world and marketing techniques online who can help you formulate a unique digital marketing strategy for your company so that your business expands and you get many more business opportunities. The basic steps in order to create a strategy for your company would be customer segmentation, targeting, positioning, goal setting and using smart techniques to achieve these goals.
Outlined below are the top 21 reasons why you need to chalk out a Digital Marketing strategy:
1) You Have No Direction
It's common that companies with no digital strategy usually don't have clearly defined strategic goals in order to get new customers or build stronger relationships with the customers they already have. If you don't have any goals to achieve, chances are that you won't have enough resources to achieve them. And this means you won't get the success you desire.
Mapping out a path by setting goals is extremely important. You must be clear about why you are investing your money and resources and what is it you want to achieve by marketing about your business through the digital mediums. If you will not have a goal, you will not able to allocate capital and resources correctly. Even the resources that you have appointed would be directionless, and all your money and efforts will go in vain.
2) Online market share
If you don't do enough research, you might underestimate customer demand for services offered on the web. Probably, the more important thing is that you will not be able to have a good idea of your online market share.
As a matter of fact, the dynamics will be a bit different to conventional channels with various customer behavior, propositions, profiles, and options for important marketing communications. For more on this, you may want to read up on web marketplace methodologies.
Chalking out a strategy would also help you know your online market share and act as per the analysis. It would also help you understand your customers' preferences, their demands, behavior, and target areas for you.
3) Old and New competitors
What you need to do is spend enough resource for digital marketing. Not doing so will result in your competitors running circles around you. The thing is that you should not be using just any ad-hoc approach. Instead, your strategies have to be clearly defined. This is the only way you can achieve success.
Your marketing campaign can be a competitive advantage in itself. A fine example of this would be how sales for the automobile models, featured in the Transformers trilogy, significantly increased simply because they were shown in the movie. Being featured in the Transformer movies became their competitive advantage – and it's certainly not one, that other brands can easily duplicate, especially with no plans as of yet to release another movie for the franchise.
The same thing can happen to you – maybe not in the same scope, but you can certainly expect the same positive results. Marketing is never just about promoting your goods and services or increasing exposure for your company. It's also about branding – of defining what your business represents and why your target market would want to be a part of your customer base. That's what a good digital marketing agency can do for you.
4) Online value proposition
You must have a great online value proposition. What does this mean? In layman's terms, you may want to have a value proposition defined clearly, which will help you make your service more prominent and spur on your old and new customers to stay loyal.
5) Know Your Customer Well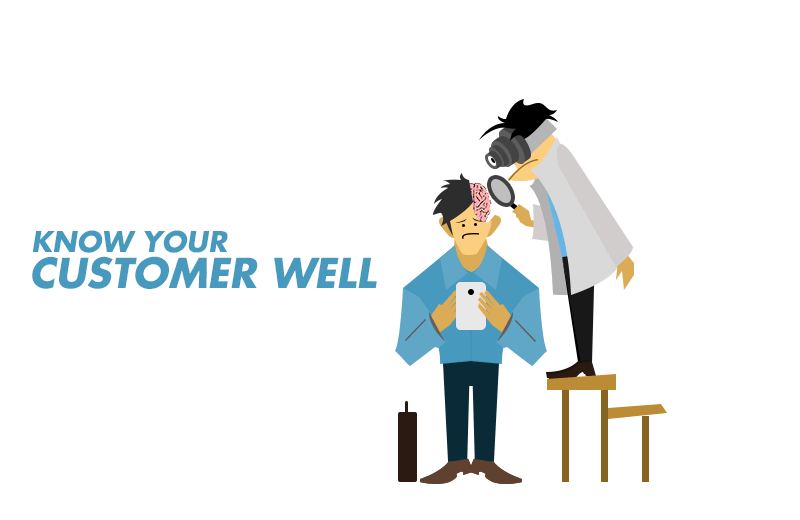 Do you know your customers well? What this means is that you should find out what your customers like and dislike about your product or services. You can do it in many ways, but the easiest way is to use different types of user feedback tools for the identification of your weak points and then find a way to address them.
6) Digital marketing and budget
A common problem is that enough funds are not reserved for the planning and implantation of online marketing. And this is one of the most common reasons that businesses get left behind in the race. So, you may want to have enough budget reserved for your online marketing strategy implementation.
7) To reduce threats from new competitors and existing
A meticulous strategy would enable you to take strong measures against competitors and recognize the untouched market areas and target them accordingly.
8) To have an online value proposition defined clearly
The clearer the objective of your digital marketing strategy, the clearer will be the online customer value proposition. Your potential and existing customers will be able to differentiate between you and your competitors hence will stay loyal to you.
9) To identify your weaknesses and overpower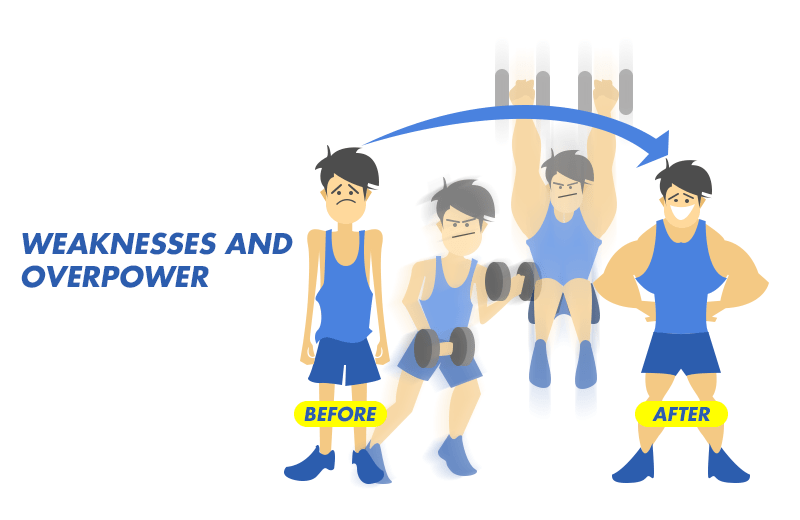 Formulating a robust digital marketing strategy is the easiest way of recognizing and gaining control over your weaknesses if any. In the process of devising a strategy, you will use a wide variety of tools that will help you identify and address your weak points effectively.
10) To ensure smooth integration with your traditional methods of marketing
Word has it that digital marketing works best when combined with traditional methods of marketing. Hence, to ensure that both the marketing strategies that you have to go hand in hand, it is better to form a digital marketing strategy. In contrast to traditional advertising, its online counterpart is much cost-effective. Unlike running conventional advertising, one does not need to invest a fortune in running online advertising campaigns. The modern advertising approach is equally ideal for small, medium and large-scale businesses, as well as for start-up brands.
11) To be ready and prepared to take quick action if any problem arises midway
By defining a marketing strategy, you will not only be able to weigh your options and foresee certain situations, but you will also be prepared and able to respond quickly to any situation that might arise.
To avoid wastage of resources caused by duplication
A strategy that you have not ideated and simply adopted might be a waste of time, resources, and money as it might be an old one. You wouldn't land in such a situation if you are forming a brand new and exclusive strategy. You can see what will work best for you and invest time, money, and resources in sync with those options.
12) To stay nimble
Staying nimble, dynamic, and coming up with new approaches and ideas is the best way to retain and gain online audiences. With a strategy for your digital audiences, you will be able to stay abreast of the changes and improvise according to the market situations.
13) Marketing Expertise
Successful advertising requires broad mastery and information on different points and a specialist organization offers the majority of that. You can get to master web-based social networking experts, content scholars, website specialists, SEO experts, and a great deal more through the specialists. Procuring an in-house advertiser will cost you increasingly and the individual will most likely be unable to deal with the extreme promoting prerequisites. You more likely than not see that the best-showcasing strategies require a group of masters and not only a solitary master. A computerized promoting organization keeps itself refreshed about the advancements and thought of the crusades utilizing their abilities.
14) Prioritization
These days, a number of digital channels have emerged, but most businesses do not have the resources to utilize all the methods.
In such cases, a digital marketing agency will look at your specific objectives and help in prioritizing those specific set of mediums that need to be focused on.
15) Specialization
Marketing before the advent of web 2.0 was rather easy as programs were short and included events, print ads, and email and if the budget allowed, then it also included radio and television.
These days, however, companies are looking for more than that and include PPC, SEO, SEM, social media, infographic, webinar, and much more.
It is essential to know which of these marketing channels should be made use of for greater traffic conversion and maximum profits.
16) Globalization
These days, competition for attracting customers is coming from a lot of channels.
Before the internet frenzy began, this competition was more or less localized, but that has changed rapidly.
Today, competition is on a global realm with competitors fighting for the market share everywhere, be it locally or internationally.
A digital marketing strategy can greatly come to your aid in such a time because they have the experience of working with multiple clients, and consequently, they have in depth knowledge and the best methods which can help them in devising the best marketing strategies.
This is highly essential in today's times because, if a business fails to adapt to the market conditions, it does not survive for long.
Digital marketing agencies are your best bet when it comes to creating long-term strategies.
17) Long Tail
The plethora of low-cost Software-As-A-Service (SaaS) models which offer inexpensive infrastructure costs has considerably reduced the hindrances which were earlier faced by entry-level agencies. This means that startups now have ample resources, but at the same time, they need to keep their cost overheads to a bare minimum.
Digital marketing agencies are not just restricted to cater to the requirements of high-profile clients; there are a number of agencies which can meet the needs of small businesses and that too within their budget.
18) Consistency
A solid computerized office chips away at the coordination of another channel into the association. They have better learning of the components that require more concentration to guarantee quality process advancement. An advanced advertiser has refined the procedure required to prevail in the crusade. From estimation to revealing, they can cover everything expertly.
19) Process Driven
A solid computerized office chips away at the coordination of another channel into the association. They have better learning of the components that require more concentration to guarantee quality process advancement. An advanced advertiser has refined the procedure required to prevail in the crusade. From estimation to revealing, they can cover everything expertly.
The fraternity of adept digital marketing services emphasizes upon enhancing online visibility of their clients' websites to bring in the higher volume of traffic. Ordinary folks are found to believe that online marketing can only be achieved through search engine optimisation. Unfortunately, this idea is absurd and perhaps, nothing could have been more distant from the truth. Search engine optimization is a crucial strategy in any online marketing campaign. As such, it is one of the aspects of digital marketing. It is not logical neither justified to rely on search engine optimization alone to enhance traffic to any website. The search engines keep changing their search algorithms quite frequently. Hence, it is more logical to depend upon other strategies as well to enhance digital footprint of businesses across the internet.
20) New Strategies
A solid computerized office chips away at the coordination of another channel into the association. They have better learning of the components that require more concentration to guarantee quality process advancement. An advanced advertiser has refined the procedure required to prevail in the crusade. From estimation to revealing, they can cover everything expertly.
21) New Perspective
Another point of view is a perfect method for settling a broken methodology. Doing likewise, again and again, is truly simple, however thinking of new thoughts for your business is similarly hard. Representatives may feel great giving proposals or may neglect to think of new thoughts reliably or when required. On contracting an advanced advertising organization, you can work with the best promoting strategists that won't just evaluate the execution of your organization, however, will likewise make new thoughts to draw in expanded number of new clients.
Conclusion
When it comes to your marketing strategy for your business, it is important to remember that both traditional marketing and inbound marketing are important and your marketing strategy will be the most successful if you can use both marketing approaches together. Together, they will create an incredible buzz that people will not soon forget. If your story is sincere and told with heart, people will listen to what you have to say with pleasure. Together, there will be no stopping you!
So what do you think? Do you know any other reason why digital marketing strategy is important? Please put your thoughts in the comment section.
(Reference: https://www.youtube.com/watch?v=KgwrnjVRHRw)