Effective Social Media Marketing for Your Business
Did you know social media marketing assures 100% better lead-to-close ratio when compared to outbound marketing?
Also, 84% of the B2B marketers leverage social media platforms in one form or the other.
Now looking at those stats, social media platforms can surely be the solution that you are looking for.
It is 2018 and social media marketing business is booming at warp speed.
More and more businesses have now joined the league of marketing with social media and are efficiently and regularly leveraging it to make it big in their respective niche.
Social media wave will not end anytime soon and marketers like you should take advantage of it to survive.
Social media is a powerful tool for businesses of every size to reach customers and create brand advocates, thereby driving sales and leads.
Your prospects are already actively interacting with various brands across social media. If you are not directly interacting with them across platforms such as Twitter, Pinterest, Facebook and Instagram, then you are missing out big!
Efficient social media marketing business can increase your recognition and traffic followed by sales, with very little or no cost.
Yes, you heard it right. About 90% of the business owners and marketers were able to generate huge exposure for their brands through social media marketing business.
Now this is only one of the many advantages of this tool.
Today social networks are an important part of marketing strategies and anyone not implementing this strategy is losing out on phenomenal marketing opportunities.
Social Media Examiner states that, close to 96% of the marketers are presently using social media marketing.
However, 85% of the marketers are not sure about the right tool to be leveraged for social media marketing business.
So, looking for social media marketing definition? Then you are at the right place.
In this blog let us see what is social media marketing business, how to market using social media, how do businesses use social media and how can you go about it to make the most out of it.
Let us get started without any further delay.
What Exactly is Social Media Marketing?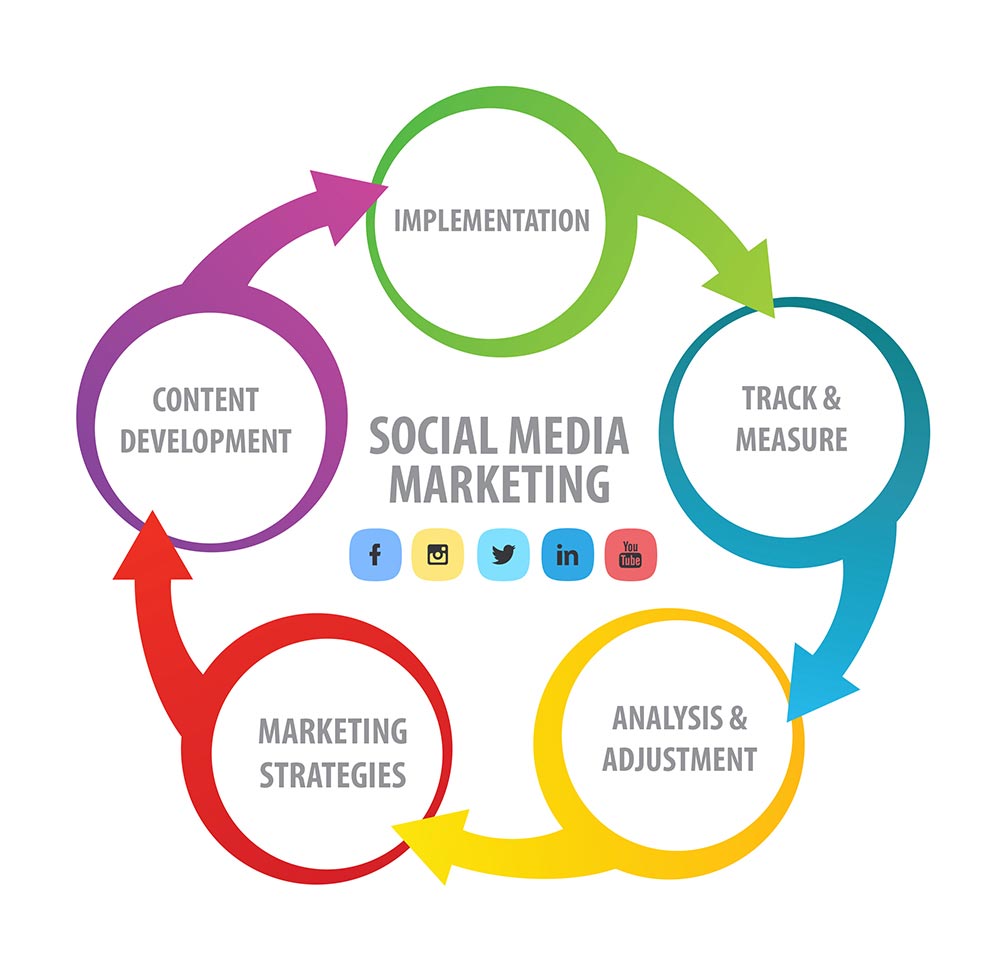 Social media marketing, also known as SMM or social network marketing, is a type of internet marketing where you can create and share content across various social media platforms to achieve your branding and marketing goals.
Marketing on social media involves activities such as posting image updates, videos, texts and various other forms of content that drive audience engagement.
Although most of the social media marketing management is free of cost, there is paid social media advertising as well.
In this blog, we have designed a guide that helps you to understand social media marketing for business along with some social media marketing tips for the beginners.
This will help you to improve the social presence of your business using social media for marketing. After all, marketing and social media complement each other.
With several businesses using social media, here are a few important tips for you to develop your own strategies to leverage social media marketing.
Begin With a Plan for Social Media and Marketing
It is important to understand your business goals before you start devising a campaigns across social media market.
Getting started with your marketing social media and business social media campaigns without a suitable social strategy is just like walking around the desert without a set map that takes you to your goal.
Marketing through social media could be certainly exciting and fun, but the chances are that you might get lost and not achieve your business goals.
Several social media companies help you to achieve the same.
We have put together some of the important questions that you should ask yourself before you plunge into social media marketing business:
What kind audience are you targeting?
What do you want to accomplish through social media marketing?
Which platforms do your target audience leverage or where are they more active?
How do you target audience use social media?
What kind of message are you planning to send to your target audience through social media marketing?
So, how to use social media, how does social media business work and what are social media sites for business?
Basically, your business type is the element that should inform and drive your campaign for using social media for business and the subsequent social media marketing strategy.
For instance, let us consider a travel business or an e-commerce website.
Being highly visual these businesses will be able to get huge value when they have a strong presence across Pinterest or Instagram.
While a marketing firm or a B2B company will be able to make it work when they leverage LinkedIn or Twitter.
So, social media marketing business varies from client to another.
How Can You Meet Your Marketing Goals Using Social Media Marketing?
Social media marketing business is diverse and it can help social media marketers like you to achieve numerous goals. These might include the following:
Creating positive brand association and brand identity
Interacting with your key audience and improving communication
Boosting conversions
The larger and more engaged your key audience will be across social media platforms, the simpler social media marketing business will be to achieve your next marketing goal.
Top Social Media Marketing Tips That Work
So, are you geared up to leverage social media platforms to kick start your business? If yes, then we have put together some of the top social media marketing tips that are known to work.
Check out the following tips to kick start your social media marketing campaigns:
Planning the Content that goes Across Social Media
As discussed before, it is essential to have a proper social media marketing plan in place.
The best way to go about it is to begin with competitive research and keyword research.
You can then brainstorm to come up with content ideas that are of interest to your target audience.
You can also check what other marketers in your niche are doing to drive traffic and engagement across social media.
1. Great Content for Social Media
Similar to other online marketing areas, content still reigns when it comes to your marketing campaigns for social media.
It is important to post regularly and yet offer extremely useful and valuable information that will be helpful to your audience.
This makes it interesting, driving better engagement through social media marketing business.
The types of content which can be shared across social media platforms include how-to guide, infographics, social media image, videos etc.
2. Maintain Consistent Brand Image
Leveraging social media platforms for marketing for your business will let you to correctly project your brand image across various social media platforms.
Every platform will have a unique environment and a voice of its own.
So it is important to keep the core identity of your business along with a fun, trustworthy and friendly tone which makes it easier for your target audience to associate themselves with it.
3. Content Promotion Through Social Media
Social media platforms are great channels to share your best blog and website content with your target audience.
It is all about building a loyal following across the social media.
Once you establish this, you can just right away post all your new content and ensure your readers will get something new right away.
Above all, great content will certainly help you to get more followers. Surprisingly, social media marketing business and content marketing complement each other.
4. Share Curated Links
While social media marketing a definitely a great way to make use of unique and original content to get fans, devotees and followers, it is also a great way to link back to outside articles.
When other sources offer great and valuable information, which your target audience might enjoy, then do not hesitate to link back to it.
Curating and linking back to other sources will improve reliability and trust. Who knows, you might also get a few links back.
5. Regularly Track Competitors
It is extremely essential to keep a close track of your competitors.
This is because they offer valuable data and marketing insights which can be used for carrying out keywords research.
If you find your competitors continuously using certain social media marketing techniques or channels, then it simply means that it works the best for them.
You can then consider doing the same, but in a better way.
6. Use Analytics to Measure Your Success
How can you determine whether your social media strategy is a success or not without analyzing the data?
Now this is exactly where Google Analytics can come to your rescue.
This is a wonderful social media marketing tool, which identifies wrong or unfruitful strategies and also measures the most successful social media marketing techniques.
All that you have to do is to add some tracking tags to your campaigns.
You will then be able to accurately monitor them. It is also important to use analytics for every platform you target.
This helps to identify what content works best for your audience.
7. Crisis Management Across Social Media
Things might not always go smooth for your business across social platforms.
So it is necessary to have a back up plan in place to help your employees handle crisis, if it occurs when you plunge into social media marketing business.
How Can You Choose the right Social Media Platforms for Your Business?
We have provided a brief overview on using social media and social media marketing business to promote your business according to the unique user base and environment of each of these platforms.
Different platforms require different approaches, one approach will certainly not fit all. So, you should first develop unique strategy that is specific to each platform.
Leveraging Facebook

Facebook has a casual and a friendly environment. So, it requires active strategies.
You can begin your social media marketing business by designing pages for Facebook Business Fans.
You should be careful with the layout because visual component is key when it comes to Facebook experience.
Now, Facebook is a platform where people come to get in touch with their friends and relax, so the best way is to keep a light and friendly tone.
Also, organic reach of Facebook is limited, so try considering strategy that is cost effective for while targeting Facebook, yet it should make a huge impact on the organic Facebook presence.
Social Media Marketing and Google+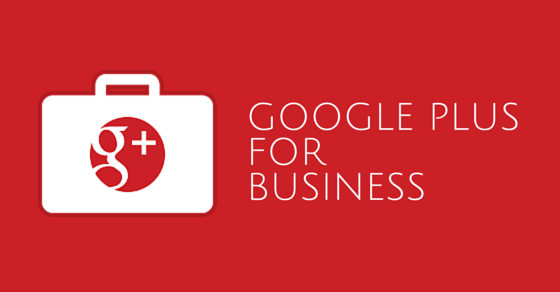 Google+, which began as a competitor for Facebook, now serves a niche audience.
It does not work for every business, but works wonders for businesses that are specific to communities extremely active on Google+.
You can share and upload links, photos and videos on Google+ and also categorize your followers into various groups.
This helps you to exchange information with some audience barring the rest, thereby boosting your social media marketing business.
For instance you can create a "Great-Fan" circle and share extra discounts or exclusive offers with that particular audience.
You can also host video conferences using Hangout and experiment this feature in fun and creative ways.
Here are a few marketing ideas for Google+:
Host a few "how-to" sessions on different hairstyles
Local bookstores can offer video chats from authors
Adventurers can invite new audience through G+ community
Communities on Google+ also enables businesses for inputs and feedback from your fans – putting social into social media.
Pinning it Across Pinterest
Marketing across Pinterest is one of the fastest growing marketing trends today.
Being an image centered platform it is just perfect for businesses in the retail industry.
However, anyone can benefit by leveraging this social media platform for driving sales, especially with the help of sales driving ad copies.
Pinterest enables marketers to clearly showcase their offerings while simultaneously developing the personality of your brand.
You can do this with the help of unique, eye-catchy pinboards. The primary audience of this social network is female, so devise your marketing strategies accordingly.
So, you require a Pinterest presence if that is your demographic.
How to Use Twitter for SSM?

Twitter is one of those social media marketing tools which lets marketers to broadcast their updates across the web.
When you regularly follow tweeters from your niche, you will be able to get a steady set of followers back.
You can also shuffle your official tweets with discounts, specials, fun news, brand-building stuff etc.
Also, remember to retweet it only when a user or a follower says something positive about your business.
It is also important to promptly answer the queries of your customers where possible.
Twitter hugely revolves around communication and dialog, so interact maximum and nurture your followers to build your audience, making your social media marketing business successful.
Leveraging LinkedIn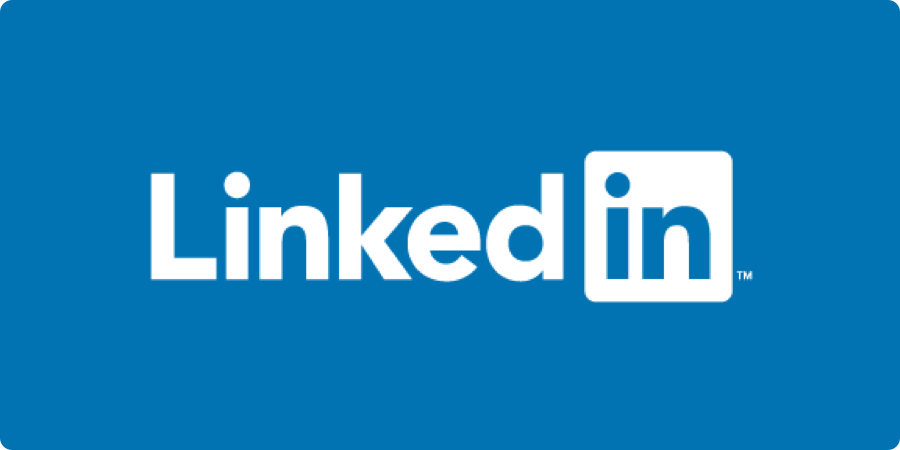 This is one of the most professional platforms that is available. So, this is a great place to enter into professional network who belong to same industry sectors.
You can also exchange content with individuals who are like minded. It is also great for generic employee networking and posting job openings.
You can encourage LinkedIn groups to provide a recommendation for you or your business on your profile.
Recommendations make your business look more reliable and credible for new prospects.
Next, try to take a look at the section "Questions" on LinkedIn. Answering queries here will enable to emerge as a thought leader, thereby earning trust.
Now isn't that a good social media marketing business?
Making it Big with YouTube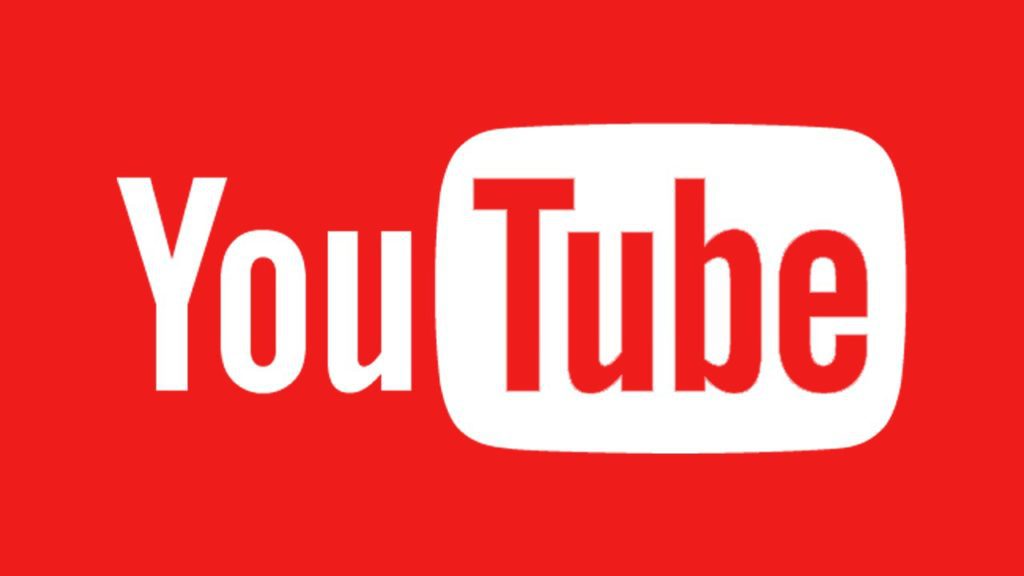 YouTube is the best place to create and share video content. It is also an incredible social media marketing tool.
Several marketers create good video content in an attempt to make their video go viral. Unfortunately, the chances of that is really less.
Instead, the best way is to create useful and instructive videos, such as "How to" videos.
These videos also have the advantage of getting ranked on Google's video search results.
So, never under estimate the capability of your video content when it comes to social media marketing business.
Social Media Tools That Are Location Based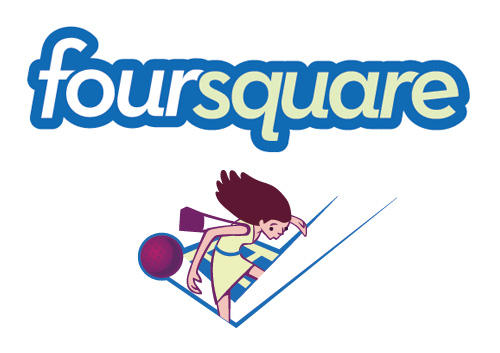 Some of the social media platforms such as Level Up, Yelp and FourSquare are best suited for the brick and mortar businesses who want to implement social media marketing.
You can claim location spots by registering on these sites. You might then qualify for extra incentives like special discounts or check-in rewards.
Also, the visitors here will have phone in hand, so they might write quick posts and reviews.
Multiple good reviews will gradually make potential visitors to come and build your business. Again, a great social media marketing business.
Marketing Through Reddit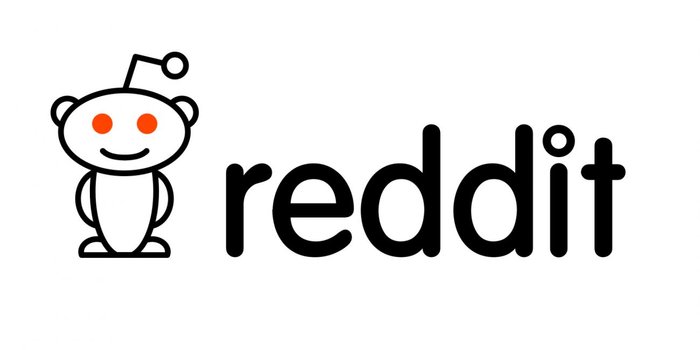 Reddit and other similar platforms like Digg or Stumble Upon are perfect for sharing content that is compelling.
While it has 2 billion page views a month with incredible potential for social media marketing business, but only unique and interesting content is welcome here.
So, posting here can be as dangerous as playing with fire. Spammy and sales focused content will make your business get berated by this community which is tech savvy.
If you post content that the Reddit community enjoys, then you will earn valuable traffic and tremendous benefits.
This step does much more than merely improving site traffic. You can reach more customers and get valuable venue to learn better from the target group.
Tips for Paid Social Media Marketing
Paid social media marketing is marketers' favorite, as it is one of the most cost effective ways to expand their business reach.
However, paid social media marketing business requires you to play your card right.
Once you do this your offers and content will be presented to a huge audience, all these at extremely low costs.
Most of these platforms offer incredible targeting capabilities that help you to focus on your marketing budget and target audience who are interested in what you do.
Your Turn to Talk
Want to learn more about leveraging social media platforms for marketing your business?
Were the tips provided here useful?
Do let us know by posting in the comment boxes provided below.
We would be glad to hear from you.