How to Set Up a Google AdWords Campaign? – A Complete Guide
A Google AdWords campaign is the surest and fastest way to get initial traction for websites that have been just launched.
Although the tool and its features look pretty straight forward, the intricacies of working with it can be quite complicated.
Some of the questions I will be trying to answer in this article are How to get the most of traffic to your site with the least budget?
How to optimize your budget and allocate it among low, medium, and high competition keywords?
How to maximize conversion rates and convert a high proportion of visitors to buyers?
In Short, how to create Google ads that work.
To make things simpler, we will look at the whole process by breaking them into 9 points.
So here they are!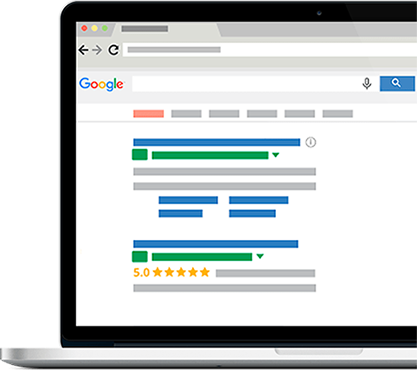 1. Select the Type of Campaign and Give It a Name
Before you get to the first step proper, you need to visit https://adwords.google.com.
Click on "Get Started Now" button and you will be prompted to create an AdWord account, if you don't have one already.
After you have logged in successfully, click on "Create Your First Campaign".
For now I recommend that you choose your campaign type as "Search Network Only" and you can always change this later if you so need.
Next, give your campaign a name.
It could be a particular keyword or a product you are targeting.
Be sure to uncheck "Include Search Partners" for now.
And that's the first step towards how to set up a Google adwords campaign.
2. Set a Specific Geographic Location Where You Want Your Ads to Appear
Google offers a wide range of opportunities to select the geographical location of your business.
You can choose a single or several countries.
Within a country, you can specify known regions such as 'the Scottish highlands', states or provinces, different cities and towns, and so on.
You could also customize your location settings by using longitude and latitude co-ordinates.
You can even set a radius of pre-determined number of kilometers or miles from a specific location.
To use the customized option, click "Let Me Choose" and fill all the relevant details.
3. Select Your Bid Strategy and Set Aside Daily Campaign Budget
Google has a number of automatically assigned options for bidding.
However, to understand the process of bidding and get an overall picture of how things work, I recommend that you go for manual allocation.
To change the default setting, click on "I Will Manually Set My Bids for Clicks".
This is the maximum amount Google is authorized to charge you on any given day.
Once you have drained out that, your ads will no longer show for that day and it will resume the next day.
You can choose your payment options as manual payment (payment made before ad display), automatic payment (payment made after ad display, and Google Credit Line (monthly invoicing).
4. Ad Extensions
For now, you can choose to ignore this part.
You will learn more about ad extensions as spend more time with AdWords.
Just focus on getting the fundamentals right and to how to set up a Google AdWords campaign.
So at this point in time, just click on "Save and Continue".
5. Create Your Ad Group and Your First Ad Copy
This is the most exciting part. It's natural for any search engine user to click on an ad that contains the keyword he is using.
So be sure to include your keyword in both the headline and the body copy.
There are character limitations for each line and you need to use it wisely.
First of all, you have 25 characters for your headline and 35 characters for each of the two lines of your body copy.
You could use accepted short forms, abbreviations, and shorter synonyms to keep it within the length.
The best practice is to write about the most important benefit in the headline followed by features, limited offers, locations served and contact information.
If you are a local business, the last two bits are highly vital to include.
Your ad will also include a fourth line which is the URL of the landing page you would like your customers to visit.
This is not mandatory and can be any page on your site as long as it is from the same root domain.
Here's a basic template of your ad as it appears in the search results page:
Headline: up to 25 characters of text
2nd line: up to 35 characters
3rd line: up to 35 characters
4th line: your Display URL
6. Enter Your Keywords
Enter all the keywords you have finalized into the keyword section of the interface.
Depending on exact match, phrase match, or broad match, you need to select appropriate signs such as plus marks, brackets, and quotation marks from the drop down.
Pro-tip: Don't give in to the temptation of flooding the system with hundreds or thousands of keywords.
Just start with a few keywords that are relevant to your business and ramp it up slowly with time.
7. Calculate and Assign Your Highest Cost per Click
Technically, every keyword you enter in the AdWord interface is a market of its own.
Therefore, you need to assign a separate budget for each keyword later.
But for now, set the 'Default Bid' as the highest bid you are ready to pay per click.
It always pays to to your homework and be ready with the daily budget you have for each of the keyword.
This way, it becomes easier for you to determine your default bid.
If you are working with a low budget, it's highly recommended that you only target a high number of low competition keywords with a sprinkle of medium competition keywords.
High competition keywords look tempting. But your budget is still not ready for it.
8. Review and Double Check Everything
One of the important parameters you need to look at during the review phase is the match between your ad group and keywords.
Some of businesses may have over lapping groups, ideas and keywords. Be sure that you do not have such a situation.
Also, check if your daily limit and maximum cost per click is entered exactly as you want.
9. Enter Your Payment Method and Billing Information
This is just like any online payment you might have done in the past.
Just enter all the details the interface requests from you and you are good to go!
Your ads will begin to show up as soon as you finish this step.
The Bottom Line
So by now you can easily answer how to set up a Google AdWords campaign and set all the budgets.
You will hear many SEO specialists say that organic search and related SEO is the best bet for your long term success.
However, they hugely discount the benefits a website can reap from Google AdWords.
In addition to providing initial traction, it also creates trust and credibility with the initial customers that do visit your site and purchase products from you.
Google AdWords is therefore a must and you simply cannot afford to omit this from your marketing mix.
Coming up good keyword ideas, an optimum budget and highest bid for clicks is not easy.
If you have any questions about these, or about any points discussed here, feel free to use the comments section and I will reply promptly.
Cheers!