Brushing Up SEO Basics – What are Backlinks?
Stumped by backlinks? Or puzzled by the concept of link building/backlinking? Or just not sure what are backlinks all about? Don't worry, this brush up on SEO basics will provide you with everything you wanted to know about the backlinks. In this blog you will learn what are backlinks. What makes them so important? And how can they help you to make your website rank better?
"Backlink" is one of the terms that is used most often when it comes to Search Engine Optimization (SEO).
Coming back. . .
What are backlinks and how to add backlinks to your website?
Backlinks definition – also referred to as "incoming links" or "inbound links", website backlinks are the links which are created when one particular website gets linked to another.
This link which links back to the external site is called the backlink.
Refer the image below for better understanding: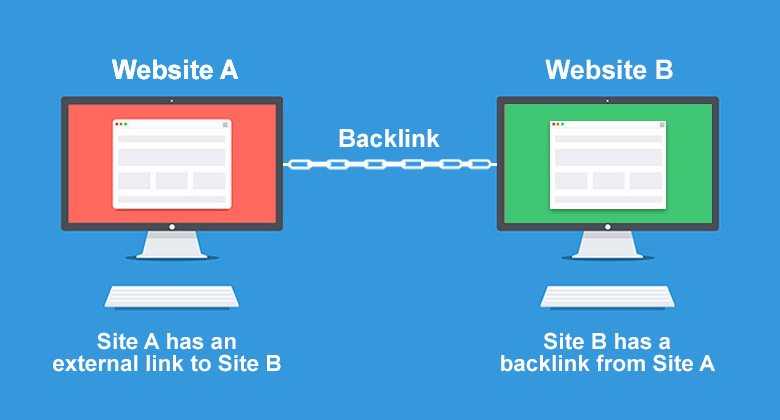 What Makes Backlinks So Important?
Now that you know what are backlinks, let us now head to the next question. Backlinks are extremely valuable for Search Engine Optimization (SEO).
This is because they are regarded as the "vote of confidence" from a specific website to another.
In short, backlinks to your site indicate search engines that others support, substantiate and uphold your web content.
If multiple websites constantly link back to a particular website or a web page, it helps search engine to infer that the content on that specific page is worth linking back to.
This simply means, that particular web content is also worth getting surfaced on Search Engine Result Pages.
In other words, earning backlinks can be a great way to rank better on SERPs, get better search visibility and will also have overall positive impact on your SEO.
Having said that, it is also important to create backlinks and get backlinks from credible websites, which are not merely meant to just grab some backlinks.
For instance, the backlinks you have earned must be from websites that are relevant to your industry sector or niche and also from the geographical locations where you can extend your services to.
Giving and Earning Backlinks
Earning credible backlinks is an extremely important aspect of off site SEO.
This entire process of obtaining backlinks is known as link building or link earning.
While some backlinks are considered to be inherently more valuable, there are others which are not so worthy.
Credible backlinks from websites that are popular, high authority and trustworthy are considered to be the most desirable links to be earned.
On the other hand, links from potentially spammy and low authority websites are typically placed at the other end of this spectrum.
Whether a link is being followed or not, i.e., whether the website owner particularly directs the search engines to not pass or pass link equity, is definitely relevant.
But it does not completely discount the value of these nofollow links.
Just being mentioned on high authority websites will give a big boost to your brand.
How some backlinks you manage to get are more valued than the others, links that you create to other websites also vary in value.
When you are linking out to external websites, the choices made by you while choosing the pages where you link back the pages to the anchor text, you can either choose to make them "do follow" or "no follow".
Besides, if the linking page is associated with meta tags, then this will have a major impact on the value you add.
Examining Backlink Profile
Earning backlinks can be extremely time consuming.
New websites or those who are looking forward to expand their existing keyword footprint often find it challenging to understand where to begin from, while they plan for link building.
This is exactly where competitive backlink research comes to your rescue.
By thoroughly examining the profile of the backlinks (i.e., the collection of domains and pages that link back to a website) of a competitor that is already performing well for your set of target keywords, you will certainly be able to gain an insight on the kind of link building that has helped them to rank better.
Open Site Explorer is one such tool, which helps you to unveil links like these and target those domains for your link building campaigns.
Share Your Thoughts
Please let us know how helpful was this blog on what are backlinks by sharing your thoughts in the comments section section below.
We look forward to hear from you.