What is SEO and How Does It Work?
Search engine optimization (SEO) is a business marketing channel with plenty of benefits. It can be implemented by both small and large businesses due to its low cost and scalability.
What is SEO?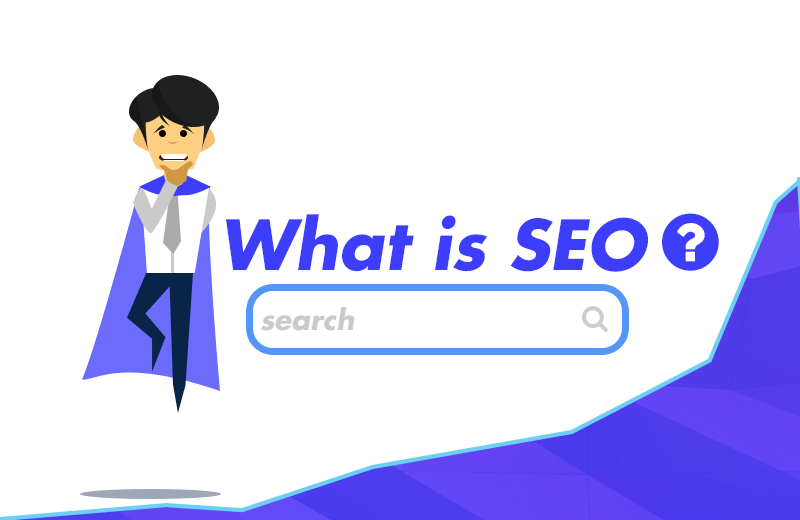 We can define search engine optimization as a set of activities that ensure your website is easily found in search engine results for specific phrases or words. In most cases, it simply means quality control of your website to achieve the best results with your business goals. A large percentage of people outside SEO understand so little about the SEO meaning and how it can help a business grow. It involves creating high-quality content that users will love to share due to their interesting nature and authority.
The Google ranking algorithm is designed to give higher ranking to sites with good SEO, hence the importance of optimizing your site. Google gives a better ranking to authority pages with relevant and helpful content. They also lay emphasis on the user-friendliness of content and site design. SEO marketing works in three basic ways: create great and useful content that include phrases relevant to your business, make it easy for users to share the link, and keep doing this for the long term.
The different aspects of SEO
Search engine optimization strategy can be divided into two categories: On-page and off-page SEO. They are both crucial to the success of a SEO campaign, but are applied differently to improve the ranking of a website in search engine results pages. To better understand the two SEO marketing strategies, it is better to first learn the basics of search engine algorithm.
On-page SEO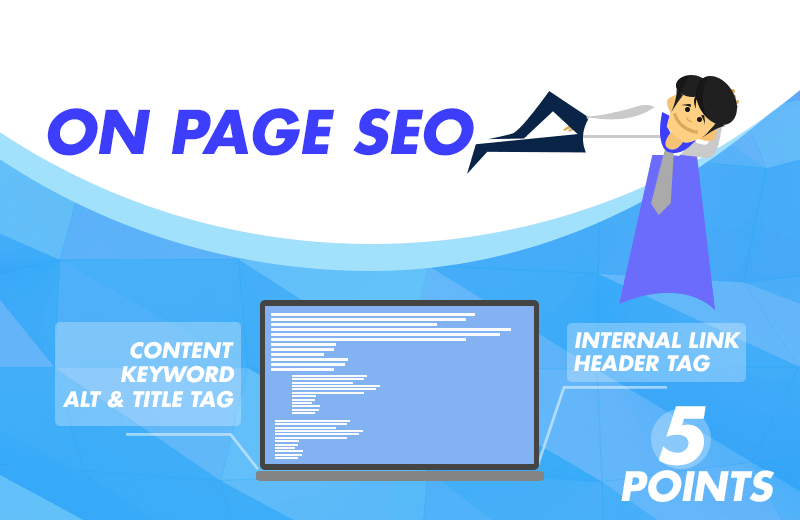 This involves optimizing the various aspects of the website to influence ranking. On-page SEO makes your site easy to reach by both search engine bots and potential customers. When you do a good on-page SEO, it is easy for the search engines to index your pages and understand what it is all about. It makes navigating your website easy when the structure is clear, and the content is helpful to users. Most of these tweaks are things you have control over and can change right within your site, they include:
Title tags: place the targeted keyword in the title tag of every page in your site in compliance with the best practices.
Headings: consider including the target keyword in the heading to gain more weight. Search engine algorithm gives more preference to the title so you should make it reflect the content as accurate as possible. The size should also be H1.
URL structure: if you can, put your keyword in the URLs. You should, however, not change every URL just to have them carry the target keyword. With a professional's assistance, you can make these changes effectively.
Image alt text: adding alt text to all your images will help the screen reader software for the visually impaired and search engines better understand the image content. Most content management systems allow site managers to add alt texts.
Increase page load speed: since Google aims to make the user experience as enjoyable as possible, it is crucial that you optimize the site for faster loading. Anything above 3 seconds will work against your optimization efforts. Fast loading pages will increase your ranking in search engine results pages.
Page content: all your page contents should be helpful to the users. Users should be able to find what they are looking for and leave satisfied. Easy to read and valuable content will make your site rank better adding to your marketing efforts.
Internal linking: linking your pages on the site helps users while also making it easy for search engine bots to easily crawl your site.
Off-page SEO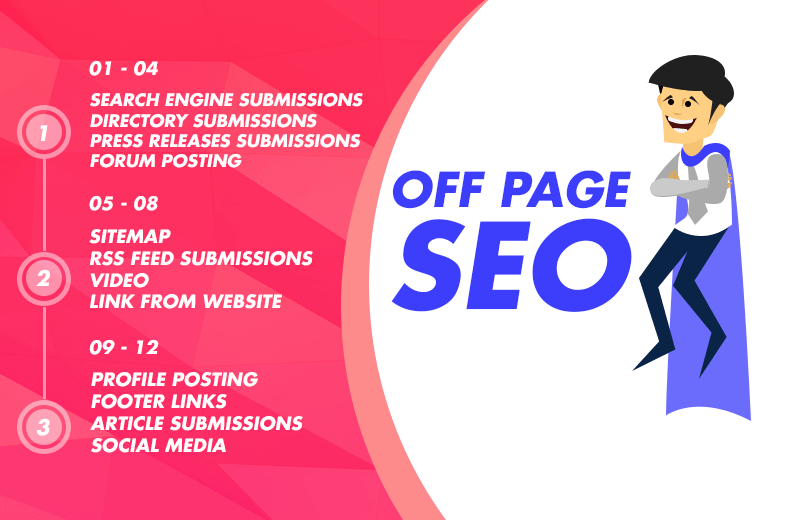 Off-page SEO stands for the efforts to increase the authority of your website through linking with other sites. The more authority links your site has, the better it will rank. Domain authority measures how your site compares to other sites and the best way to gain authority is to get quality links. The main factor in off-page SEO is the number and quality of backlinks your site has. Ways to create these backlinks include:
Create high-quality and enjoyable content that others will be compelled to link to for their value.
Encourage users to share your content via social media.
Reach out to the influencers in your industry to link to your content, therefore, exposing your site.
Be a guest blogger on related sites and create the window for these guest posts to link back to your site.
The quality of your links is more important than their quantity. This requires that you create shareable content as the initial step to improving your off-page SEO. Create links naturally and strategically and keep off link buying which has a high chance of earning you a Google penalty.
Which SEO strategy is more important?
It is not easy to separate the on-page and off-page SEO because they complement each other. They cover different aspects of your SEO efforts, and one cannot do without the other. It is, however, advisable to organize your on-page and have everything in place before focusing on the off-page. Once the two have been launched, you need to regularly maintain them to achieve the benefits for a long time. Working on both fronts makes your site easy for users to understand and use while making it easy for the search engine bots to crawl and rank.
SEO can benefit a company's bottom line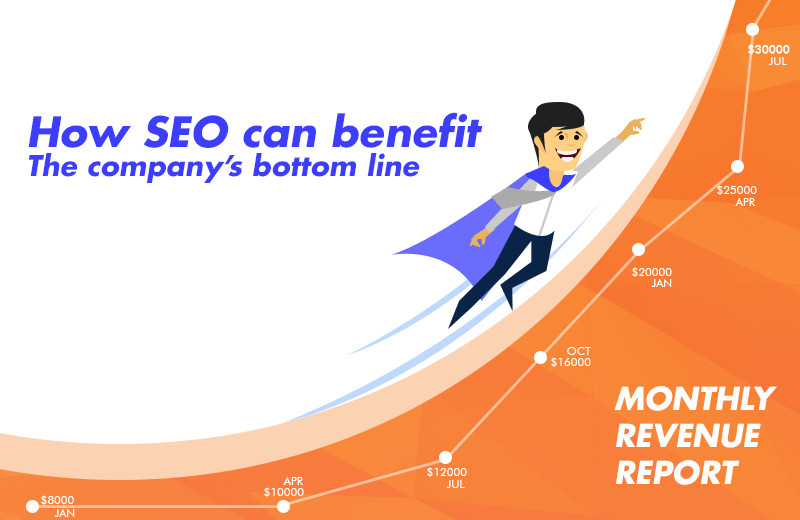 Search engine optimization has enormous benefits to a company's bottom line. The fact that it is easy and affordable to implement over a long period makes SEO a reliable marketing strategy.
Easier navigation experience
Visitors will spend more time and come back to a site with easy navigation. To achieve a better user experience, your site should be well organized and the navigation links placed at the right position. A website that is easy to navigate is user-friendly and ranks better in search engine results pages hence improved sales. Web crawlers also find it easy to index a site that is well structured.
Increased brand awareness
Use of targeted keywords makes it easier to spread the awareness of your brand. This encourages trust building silently among the targeted customer base. Continued association of your brand with specific keywords improves your prospects and keeps your brand in the consumer's mind for a long time since SEO is a long-term effort.
Improved site rankings
The factors that made your site rank higher previously may not work today, hence the need to keep updating your efforts depending on the best practices that are most current. A professionally implemented SEO strategy will bring in more visitors and make your site easy to find hence improved revenues or achievement of business objectives.
Long Term ROI yield
With SEO marketing, the results can be slower than when using other forms of marketing for your business. However, SEO does not require a large financial input like other marketing activities that are expensive (for example Google Adwords) and although it may take months to see the results, ROI is long-term and benefits your business for several years to come.
How much time does SEO take?
There is no definite answer to this question. Search engine optimization is a process and covers many activities that take a long time to implement and also results in long-term benefits even after you have stopped putting efforts into it. For the fainthearted, SEO can be frustrating since it promises no quick results as experienced with paid search marketing. The speed by which your SEO efforts begin to show results depends on the amount of effort put in, the content quality, number and quality of links, and the site structure among many more. It is summarized below how your SEO efforts progress with time:
Month 1: perform research, website audit, design keyword strategy, and planning. If you can do the research and discovery fast, the necessary technical changes to the site can begin within the first month. This phase can last a whole month.
Month 2: Begin making the modification to the website structure depending on the audit results. This process can take several months, depending on the level of restructuring and speed of the designer. Other activities like link building and creating quality contents can happen alongside the site overhaul to save time. Within this period, a lot of work is going on, but you still don't expect to see the results till you are finished with the main work.
Month 3: put all efforts on creating content, these include adding optimized FAQs, blogging, writing articles, and white papers. Include expanded company and product information while using the desired keywords. By the end of the third month, you will begin to see some improvements in page ranking. These can translate into leads, but it is still early to expect sales from the SEO efforts at this stage.
Month 4: Continue working on the content creation and optimizing the technical aspects of the site. Develop a healthy link profile by adding quality links and removing poor quality links. There will be a remarkable increase in traffic, rankings and lead generation for your site.
Month 5: since you will have started incorporating social media management by this time, you should now amplify your efforts to drive traffic back to your site. Engage in PR and some media outreach to increase your site traffic, hence an increase in leads and revenue from SEO.
Month 6: with traffic in the thousands per months, you can add a conversion rate optimizer in your efforts to help improve the conversion rate from visitors to leads. All you should focus on at this stage onwards is content creation and promotion and tweaks here and there to conform to the changes in the SEO playing field.
In most cases, SEO takes from 4 to 6 months before site owners' start seeing results. These results will be considered less than what you will see at month 12 since SEO efforts are synergistic and grow with time. Just continue with the efforts and don't stop too soon, the more input you make, the higher the ROI from SEO activities. Some people stop after investing in SEO for three months and seeing no results. Don't go in with unrealistic expectations or else you will burn out before the investment begins bearing fruits.
Why SEO is better than other paid marketing channels?
Awareness: SEO improves search engine results visibility depending on your target keywords. This puts your business on top for customers to find. It has a silent way of driving brand awareness without appearing too direct.
Branding: it is easy to associate your brands with a keyword to enhance the visibility of your brand to benefit from positive brand popularity. When searchers enter keywords and find your brand, they will get to trust your brand more. This improves sales and makes you an authority on a certain topic.
Credibility: Being found in organic results creates trust and credibility for your business compared to paid search results. It raises your profile and reputation and results in increased sales.
Web traffic: an increase in web traffic also improves your chances of increasing revenue. You can make use of this chance to educate the prospects on why they should buy what you are selling.
Cost per click: It is free to market with SEO since no one will charge you for the cost per click as it happens with paid search marketing. Once you have developed this visibility and gained the high rank, no one will charge you a penny to be visible to your target audience.
ROI: with SEO, you can get an improved return on investment for a longer period, compared to the PPC advertising that only provides an ROI when you pay.
Cost: in the long run, SEO proves to be more cost effective compared to other marketing strategies. It generates leads long after you have stopped putting in the money and efforts.
Sustainability: organic traffic keeps coming even when you don't pay, but paid marketing traffic dries up immediately as you stop paying. SEO efforts are long term and can sustain lead generation, even when the business does not put as much marketing effort or when the marketing budget is cut.
Better click through rates (CTR): most users click on the organic search results compared to those who go for the paid results. A highly placed organic listing brings in more traffic than the paid listing.
Scope: SEO allows for flexibility in using many search words to increase visibility. You can maximize the scope of your strategy without spending an extra dime, but with paid marketing, you will have to pay for all the kinds of clicks.
Strategic advantage: since gaining visibility in organic results takes long, once you establish yourself with certain keywords, your competitors cannot just buy their way in. As long as it is done right, your audience will be locked in without having to keep paying for a sponsored listing.
Conclusion
Search engine optimization includes all the activities businesses do to improve their site visibility in search results. There are on-page and off-page SEO efforts that work together to bring about the high ranking for increased site traffic. No one effort is more important than the other but there are those will higher scores like the site structure and content quality. SEO efforts bring so many benefits to any business if they are done right. The SEO activities are no quick fix to business visibility, but takes time to build and can last even longer after the efforts have ceased.
What is your take on the SEO benefits to businesses? Do you have other ways SEO can be implemented to improve the business bottom line that we can add here? Let's hear from you in the comment section below.