Top 40 Benefits of Social Media Marketing that Helps to Grow Your Business Multitude

Did you know, you could spend as little as 6 hours on social media and dramatically increase your brand recognition, website traffic as well as sales with minimal or no cost? Yes, you heard it right. Those are the benefits of social media marketing.
So, what is social media marketing?
Well, social media marketing is leveraging social media platforms for promoting your products or services.
90% of the marketers claim that social media marketing strategy generates immense exposure for their brand.
Social media marketing is now an important part of every marketing strategy.
Social media benefits are such that anyone who is not implementing this is certainly missing out on tremendous marketing opportunities.
Despite having a proven track record over social media, many companies are still not quite sold.
So, where are companies like these missing out?
Whether you are looking out for new ways to benefit from social media for your brand or you are just trying to sell its value to a C-Suite, we have got you covered.
Branding Related Benefits of Social Media Marketing
Do you know what is the best way to connect with your audience?
Well, it is to show them the personality of your brand and what you stand for.
Social media platforms give you an opportunity to do just this.
By sharing valuable content you can interact with your audience and make an impactful overall presence.
Let us now see how social media for business can positively impact your branding.
Enhanced Brand Awareness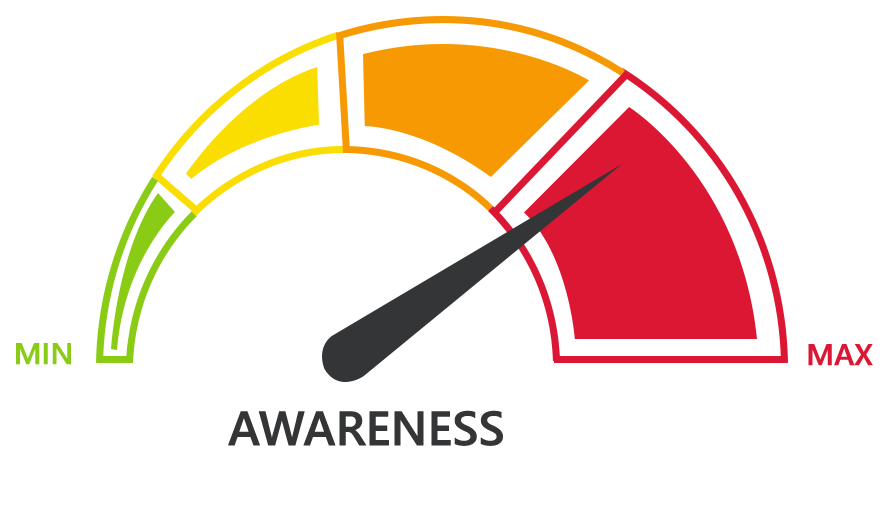 Ever wondered what can phenomenally increase your brand awareness?
With thousands of businesses venturing out there, the chances are that somebody might just steal your offerings under a better brand name.
So, it is extremely important for you to pay attention to your brand recognition.
If you have not thought of this, there is nothing to worry about as it is never too late.
One of the obvious benefits of doing efficient social media marketing is enhanced brand awareness.
With several millions of people using Instagram, Twitter, FaceBook, GooglePlus and various other social networks, you can reach out to plenty of people.
Several of these users might not even have heard of your brand.
This gives you a chance to showcase exactly what you want to through efficient social media marketing.
So, just leverage social media platforms to fill in the gaps and thereby get better exposure to new audience.
Assured Brand Loyalty
Do your customers consistently choose your brand over your competitors?
Or do they prefer to switch brands in search of newer or/and cheaper products and services?
This simply means that you have failed to engage your customers.
As per a report by Texas Tech University brands engaging across various social media channels tend to enjoy enhanced loyalty from their customers.
The report also concludes stating that businesses should take advantage of the tools offered by the social media to connect better with their audience.
A strategic and open marketing plan for social media promotions can be extremely effective to morph your customers into brand loyalists.
Yet another study by Convince&Convert upheld the fact that close to 53% of the Americans following their brands on social media were witnessed to be more loyal to the brands they followed.
When you look at big brands like Starbucks, Nike or Apple, you will certainly notice one thing.
They have extremely loyal customer base who consistently choose them over the others, no matter what.
It is not possible to build that kind of brand loyalty overnight. But . . .
Social media can definitely help you to get there much faster.
That is the beauty of social media marketing. It gives you the power to consistently interact with your target audience, promptly respond to your queries in real time and also build multiple groups on different social media platforms.
In this way, social engagement can add enormous value to your brand and assure brand loyalty.
So, what is stopping you from plunging into this stream of marketing?
Just get started and begin reaping the benefits.
Develop Brand Equity
Are you wondering what brand equity is?
Well, then don't be surprised. There are may people who are on the same boat.
Brand equity is nothing but your brand's value from the consumers' perspective.
Getting someone to become your customer from just another prospect is not that simple.
Similar is the case with getting audience to notice your brand and then compel them for making a purchase.
The best way to achieve this is to begin by earning their trust by presenting them with your brand's value for free.
If you want to engage your target audience with a free guide, blog posts or any other resources that either entertain or educate the consumers, you should first build equity with your prospects.
Social media marketing eases this because, here you can consistently share free yet valuable content across various platforms and earn the trust of your audience over time.
Also, there is a positive correlation between business worth and the number of social media followers.
For instance, businesses having over 10,000 connections tend to have 4 times higher valuation when compared to those with lesser number of connections.
Building a strong social media community will showcase your brand's worth to potential investors, customers, media, existing investors as well as quality bloggers.
Add Personal Touch to Your Brand by Humanizing
Do you know that most of the people still consider many online businesses as faceless corporations that are just after consumers' dollars?
Yes they do.
A great way to break this stigma is to leverage social media for promoting your business.
Today, consumers are as serious about who they are buying from as they are about what they are buying.
So, the best way to add a personal touch to your brand is to humanize it and showcase the personality of your brand across various social media platforms.
Begin by developing your brand voice.
However, ensure that your brand voice is consistent across all the social media platforms and carries the exact perception that you want to develop about your brand.
"Stay at the Top" in Your Customers' Mind
In this era of digital marketing, it is normal that your consumers will be constantly bombarded with numerous ads every day.
Chances are that your brand might just take a back seat in your customers' minds.
So, how can you retain your customers' attention and "stay at the top" in their minds?
Again, leveraging social media platforms is the answer for this.
As social media will be "on" 24/7, your brand will be able to keep up a constant ongoing communication with your customers.
Emerge as a Brand with Thought Leadership & Authority
How can your consumers follow you if you do not take pride in your brand?
Yes, it takes a strong brand name to get customers following you and choosing your offerings over what your competitors offer.
Social media offers excellent platform for you to emerge as a brand with authority in your industry.
Sharing relevant content on social media, promptly addressing industry-related queries and becoming a "go to" resource, everything can be achieved through social media.
Social media is a great platform to become an authority.
For instance, Elon Musk, CEO Tesla Motors, is considered to be an authority on innovation, sustainability and energy efficiency in automotive and tech industry.
This was possible because of his Twitter feeds, which are packed with relevant and useful information on these topics along with his opinions on where the industry is heading.
Customer Service Benefits of Social Media Marketing
Did you know that social media is the top choice for customer service as well?
Yes, it is.
So, if we say that most of the obvious benefits of the social media revolve around customer services, it should not come to you as a surprise.
Following are some of the important ways in which social media makes your customer service efforts fruitful.
Better Management of Your Reputation
Reputation management is extremely important in customer services as it is in sales and marketing.
Consumers will discuss your brand across various social media platforms, irrespective of the fact that whether you are on social media or not.
So, it is important for you to be proactive and be equipped with the help of social media monitoring tools to monitor what is being talked about your brand.
These tools can be used to see where and when your brand names are being mentioned.
This will help you to quickly spot customer concerns, issues and complaints and resolve them promptly.
Once you begin doing this, automatically your brand name improves and needless to say that promptly resolving customer complaints will make your customer service efforts a resounding success.
Higher Customer Engagement
Do you know that you might just lose your customers, if you do not engage them?
A report by Gartner says that the churn might shoot up to 15% when you fail to promptly respond to your customers on social media platforms.
Yes. You heard it right. That is the power of social media.
If you are one of those who are struggling to effectively interact with your target audience, then this comprehensive guide on social media engagement is just for.
Successful user engagement is synonymous with great customer service.
So, make sure you proactively address and resolve customer queries across social media platforms.
Open Communication
Often, businesses tend to overlook the "social" of social media platforms.
Are you also one among them?
If yes, then it is high time you notice it.
The beauty of social media is that it enables a "two way" form of communication for businesses who want to make their presence online.
Instead of aimlessly shouting out your message to your audience, you can actually communicate back and forth with them.
Today, every social media platform offers several new features and these platforms are getting better with every passing day.
Over the past couple of years new features from Instagram, FaceBook, Twitter and GooglePlus are extensively being used to prioritize customer care on social media.
Besides, you can get creative with social media and add numerous features that are specific to your business.
This will instantly grab the attention of the users and will keep them consistently engaged.
Above all, these features make it easier for you to efficiently communicate with your target audience.
Superior Crisis Management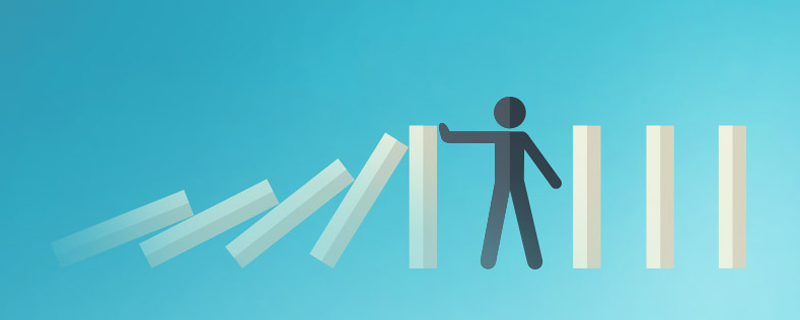 Having an efficient crisis management plan is crucial for businesses of every kind.
PR issues can arise at any point of time and can take a toll on your business and brand image, which you built over the years.
Whether it is CEO of a company tweeting something that is inappropriate or a failed customer service that is being trolled or even a controversial television commercial, you should have a crisis management plan in place.
Remember, whenever there is a crisis, people turn to social media for the updates.
You can use social media platforms to issue public statements and/or respond to concerns and questions of your customers.
So, go ahead and maintain an active social media profile across all possible social platforms, as it will serve as a great crisis management plan.
Prompt and Timely Communication
Although in certain cases the speed of the social media is known to work against the marketers (such as Twitter, where the content gets overlooked as it gets moved very quickly), you can also make it work to your advantage.
Let's say you are consistently dealing with a huge number of customer complaints, then having the provision to chat back and forth with your customers can be extremely convenient.
You can also consider developing project management tools for managing queries that come through social media like Trello.
Trello's project management tool, which successfully interacts with over 2,000 customer service queries within a short span of 24 hours.
Now that kind of volume can just not be handled through email support or phone.
Also, it may not be an ideal experience for the customers or for your customer support team.
But, with engagement tools like this one you can manage such conversations more effectively.
NOTE: Never leave your consumers waiting longer than necessary. You may have to run the risk of losing them.
Advertising Benefits of Social Media Marketing
Totally organic social media marketing is absolutely cool. But mixing it with some paid advertising for social media can work wonders.
This can also help in expanding your business to a great extent.
So, are you geared up to explore some of the major benefits of social media in advertising?
Let's begin. . . .
Audience-Targeted Advertising
Ever wondered how well your advertising tactics would work if they were specifically targeted?
Ads targeted to specific audience can work wonders for your business.
Well, that is the power of audience targeted advertising or audience targeting.
Social media networks such as Twitter, FaceBook and others have enormous information about the users.
So, you can leverage these specific user details from social media advertising platforms for an in-depth audience segmentation and targeting.
For example, FaceBook enables businesses like you to specifically target users based on their employers, personal interests and various other factors.
In simple words, with this information you can have the right type of customers in front of you.
You can then promote the right products to them or tailor your advertising messaging to suit their requirements.
Strategic Retargeting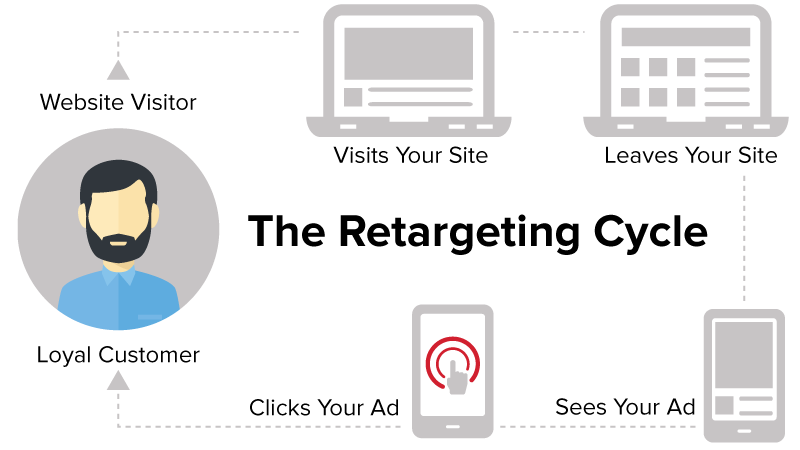 So you have targeted the right audience and pushed the right offerings to them.
What next?
No sales and marketing plan is complete without strategic retargetting.
Yes. Audience have to be retargeted constantly to successfully pursue them to buy your products.
So retargeting is extremely important.
Now does that mean you have to bug social media users with your back -to-back ads?
Definitely not.
Most of the people who visit your website might not convert into customers or leads on their very first visit.
So, what will you do? Will you leave them?
No. But what can you do to pull them back to your website.
Strongly pitching your brand message to them is extremely important to get them back to visit your site.
By retargeting you can have a line of code placed on your website to efficiently track your visitors.
You can then segregate them to make a custom audience of only those visitors on Instagram or FaceBook and directly show your ads to them.
Sales & Lead Generation Benefits of Social Media Marketing
Is social media marketing included in your sales and marketing strategy?
If not, you better include it.
Whether you are a B2B or a B2C firm, social media marketing can be a an effective way to attract new leads and smoothly move users through your sales funnel.
Without any further delay let's explore some amazing benefits of social media for sales and lead generation.
Improved Sales
Social media has proved to be one of the most effective tools for sales teams for businesses across the world.
As a matter of fact, close to 64% of the sales professionals stated that social media had a direct impact on their sales efforts and as a result of this they were able to close at least one deal in the year 2014.
If you are a B2B company, then you can use social networks like LinkedIn to directly reach out to decision makers and get your conversions started without wasting any time.
If you are a B2C company, then Twitter can be your platform of choice.
Here, you can promptly answer the questions of the users who are on just the cusp of buying from you.
These are the customers who require a slight nudge to convert.
Addressing their queries will serve as a catalyst that speeds up the process of purchase.
Today, consumers are accustomed to turning to social media when they require a quick response.
Nobody prefers to call and stay on hold for 20 minutes or so just to get their queries resolved.
Boost Conversion Rates
If you have not yet started using social media for improving your sales process, then you are already losing out on many opportunities.
It is high time you start it.
Actively leveraging social media platforms for promoting your products and services can increase your conversion rates.
This is because when you get people talking about what you offer, it is very easy to make them buy it.
HR Benefits of Social Media Marketing
Social media platforms do not just make it easy for your sales and marketing team.
It can be equally beneficial to other teams in your business, including your human resources department.
Following are the ways in which your human resources team can benefit from social media marketing strategies.
New Employee Recruitment
Social media has virtually influenced every aspect of our "day to day" life.
So, it should not come to you as a surprise that hiring market is also impacted by social media.
Right from buying a new product and availing new service to checking recruiters' profiles online social media marketing is everywhere.
An important move that is worth noticing is that, many potential candidates also put forth their profiles across social media platforms waiting to get noticed by the employers.
The chances are that your recruitment team may find the best candidates for the slots available.
Jobvite states that 59% of the recruiters rated candidates who were found through social media platforms as the "best quality".
So, do not hesitate to leverage social media to scan for candidates who can be recruited in your hiring process.
You can attract the best candidates possible by leveraging social media.
Better Employee Engagement
Employee engagement is the next biggest concern of your human resources team that comes after employee retention.
Engaging with your employees every now and then will keep them satisfied.
You will gradually start seeing improvements in your employee retention rate.
Tools like Bambu enable you to integrate with social media, making employee engagement easy, more efficient and also simpler to track.
Turn Employees into Your Company's Advocates
Do you know that your employees may already be posting about your company on various social media platforms?
Yes, that is the fact.
More than half of the employees constantly post photos, messages and videos about their employers on social media.
So, imagine, if you use this platform to make your employees spread positive posts about your company how it can boost your reputation as an employer.
Now its time to make it work to your advantage. Try creating a formalized employee advocacy program.
This will surely make more and more of your employees to post positive aspects of your brand, thereby helping you to expand your reach.
Content Promotion Benefits of Social Media Marketing
Although good content can automatically pick up the steam and make its way around social media, it is also good to do some content promotion.
This dramatically improves the chances of people seeing and sharing your content.
Now, this is exactly where social media comes into the picture.
Let us now explore how social media positively impacts content promotion.
Easy Content Distribution
Creating some content and then moving on is definitely not a good strategy.
You need a good distribution plan to showcase your content to the right people.
Social media platforms can help you a great deal with this.
FaceBook, LinkedIn, Twitter and other platforms are all incredible platforms that help you to spread your content.
However, you have to be careful.
Using social media platforms just to broadcast your latest blogs may appear spammy.
So, what should you do? OR How should you go about?
It is simple. . .
Just customize your social media posts to precisely fit the network.
Besides, it is also essential to regularly engage with your target audience to get a positive outcome.
Customer-Generated Content
Now that you know your employees can be the advocates for your brand image, did you know that your customers can also do the same?
Yes, absolutely.
Have you not been seeing people talking about their favorite brand or product or discussing how worth a specific service they last availed was?
Such customer-generated content can make huge positive impact on your brand.
Embrace it and begin getting involved in it by requesting for user-generated content from your customers and highlighting and promoting it across various social media platforms.
GoPro is one such brand that effectively uses customer-generated content.
Their Instagram feed completely consists of videos and photos that are regrammed from their customers.
Best Platform to Make Your Storytelling Skills Work for You
Social media encourages storytelling. Features such as Instagram and Snapchat Stories, you can take this opportunity to better showcase your brand.
The trick here is to narrate story in a way such that it perfectly fits the platform where it is being published.
After all, you do not want to end up sharing the same creative across Instagram, FaceBook and Twitter.
Instead of posting a marketing message, which is essentially nothing but an ad, you can leverage social media to take your customers through a journey.
This ensures better user experience making your brand get noticed.
Make Your Content Go Viral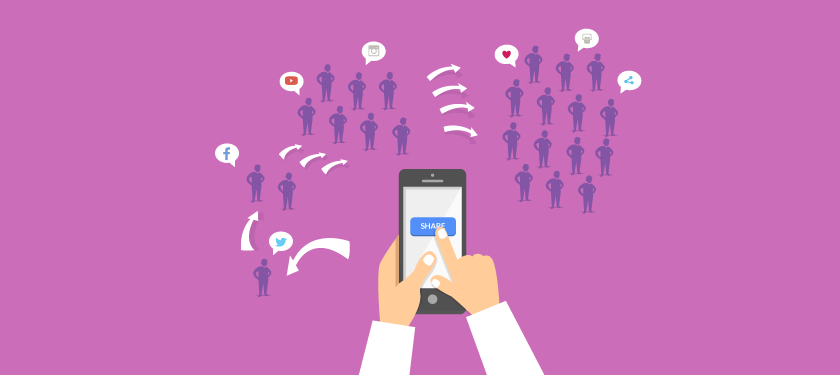 The phrase "go viral" has now become overused and is somewhat a buzzword.
Still, it is very much a "real thing".
But do you know what is the fuel for a piece of content or ad or anything to go viral?
It is your "social media". Yes.
Social media platforms enable your posts to be quickly across and reach millions of people in a short time.
Once a person sees something that is either informative or entertaining that is worth sharing, the snowball effect will slowly pick up.
Unfortunately, there is no protocol or standard chart to make your content go viral.
The "secret" of viral content is yet to be discovered.
However, entertaining and informative content often tend to go viral.
Marketing Benefits of Social Media Marketing
Now, you have got an idea about the benefits of social media for different pieces of marketing.
How about evaluating its significance in improving your brands' marketing efforts on the whole?
Let us now take a look at the different ways in which social media can be used to positively impact your marketing strategy as a whole.
Better Co-Marketing Opportunities
Do you know how much you can benefit when you partner with another brand?
The results can be phenomenal. And social media helps you to achieve this.
Across social media platforms you can easily partner with other brands and co-market new initiatives and campaigns.
Both the brands participating in this will benefit by getting exposure to each others' audience and there will also be opportunity to create something unique.
Several brands have succeeded by leveraging co-marketing.
For example, Bai, a beverage company occasionally teams up with various other food and beverage brands in promotions such as ad campaigns, giveaways etc.
If you are completely new to co-marketing or are planning to sharpen your skills, then this walk through can be extremely helpful to you.
Dramatically Increase Your Website Traffic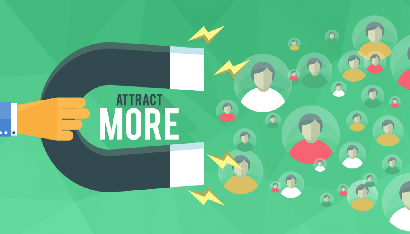 Social media is expected to drive 31% of a site's traffic according to a report by Shareaholic.
Well, considering the volume of content that goes across social media sites like FaceBook and Twitter, this percentage should certainly not come across as a surprise.
As a brand, you can also capitalize on these when you occasionally share useful and informative content from your website.
If you are not sure about what type of content may go viral, then check out how to write content that your audience cannot resist sharing.
Engage People at Multiple Events
Have you tried including social media in your event marketing efforts?
If not, then it is better you consider.
Does your company regularly attend festivals, conferences and various events like that throughout the year?
If yes, then it is a great news in itself.
You should look for ways to integrate with social media.
Regularly posting about your visits shows that you are updated in your field and gives an edge over your competitors.
An easy way to get started with social media marketing is to begin using hashtags that are associated with a specific program you recently attended.
Cut Down Your Marketing Costs
Have you ever compared the cost difference between your traditional marketing and social media marketing?
If you have not, it is time you compare.
Several case studies have been performed just to estimate the cost difference between the two.
General consensus is that social media marketing is much cheaper that traditional methods.
Lyfe Marketing evaluated the Cost Per Mille (CPM) of various types of advertising platforms. Guess what. . .
Social media emerged as the marketing medium with the lowest CPM – by a long shot.
So, if you are one among those brands who are planning to cut down the marketing costs, then you should turn to social media.
Social media marketing can be a great option if you are working on a tight budget.
However, if you require more help in this regard, then you should consider reading this guide on making the most of your social media budget.
Build Your Audience
Ever thought what is the best way to grow your brand long term?
The key lies in building a customer base that is loyal to your brand.
Doing this will also enable you to transform your loyal customers into advocates for your brand.
Remember, every new customer or a fan of your brand can be the potential resource who will share your products or content with a friend or acquaintance.
This "viral" nature of social media is one of the greatest benefits that you can get over other marketing channels.
So, take advantage and share useful, informative and entertaining content across various social media platforms.
The kind of content that keeps your audience coming back for more.
If you need further assistance, then this helpful guide on how to get audience engaged on social media can help you out.
NOTE: A lot of it will be around the content that you will be sharing.
Reach Out to Your Audience Exactly Where They Focus
As a marketer, it is your goal to reach out to your target audience and grab their attention.
Right now consumers are on social media more than any other channel.
This is one of the main reasons for you to invest in social media marketing.
If you overlook this platform, you will be losing lot of opportunities.
The chances of grabbing the attention of the users over FaceBook, Twitter, Instagram etc.
Is much easier and quicker when compared to competing for user attention by putting up your offerings and promotions on billboards, through direct mails or television commercials.
Besides, as discussed earlier, it is also extremely cost effective.
R&D Benefits of Social Media Marketing
Every business has something or the other to sell. But the question is. . .
Are you making something that your consumers actually want?
Answering this question is necessary. So a lot of stress lies on your R&D team.
Before social media days, your R&D team had to rely on historical data sets, survey reports and focus groups.
This would give them a better picture of what had to be developed next.
That is not the case today.
Your R&D specialists can just check the social media platforms to know what consumers are discussing and what they are looking for from your company.
Know Your Audience in Detail
One of the greatest benefits of social media is that it can be leveraged as tool to glean useful insights about your audience.
These insights will give a clear picture about the needs and requirements of your audience.
So you do not have to continue to assume what they would want or what are they looking for?
You no longer have to rely on your best guesses.
Social media also empowers you with social listening.
Social listening will let you to learn more in detail about your target audience than any other survey, general statistics or questionnaire will ever tell you.
When you learn more about your audience in detail you will be to come up with products that are likely to get sold quickly.
Besides, products that are in demand do not require extensive marketing or promotion.
Crowdsource Fresh New Ideas
Customers love to discuss and share their ideas and suggestions on what they want over social media.
Right from the type of car batteries to the flavor of ice creams, consumers discuss pretty much everything they want and love.
So, the sooner you leverage social media the better is it for your business.
The next time you see your consumers writing about their favorite brands, don't write those ideas off or just ignore it.
Listen to it.
While you cannot act on every other suggestion, the chances are that you may also come across the one that can be developed into your next big product or release.
Getting ideas from your consumers across social media or from your followers on social media can also be an excellent way to build user engagement.
Evaluate Customer Sentiment Towards Your Brand
Really want to know what people think of your company?
Then just search for your brand name on Twitter.
Be prepared, not everybody will have a pleasant or positive perception about your brand.
So, the key here is to appreciate the compliments and the praise, while taking lessons from the negative feedbacks.
Trolls will always be there and people whom you just cannot please will also be out there.
But that definitely does not mean that you should just overlook the FaceBook posts or Tweets that you do not like.
Besides, social media is also an effective way to gage the sentiments of your customers about your product releases or other offline marketing tactics.
After your new release, just turn to Twitter and check what your followers think of it.
For instance, as soon as Netflix releases a show, customers rush to social media to talk about it.
So, Netflix can make use of these feedbacks to get an idea of overall consumer sentiments about a particular show or a movie.
Consistently Stay Atop of Your Industry News
A study from the the Pew Research Center, stated that 62% of the adults are accustomed to getting news updates on the social media.
As discussed before huge amount of content flows across the social media.
This makes it a perfect platform to find out what is happening and stay updated about the latest updates in your industry.
So, thousands of brands quickly turn to social media as a great way to distribute their content and efficiently serve their audience.
It can also be used to help your brand to stay updated with all the latest developments and to trending topics in your industry.
You can then use these findings to create fresh content and re-share it with your target audience.
Competitive Analysis Benefits of Social Media Marketing
Do you regularly keep a track of what your competitors are up to?
If not, you better start doing it right away.
While your competitors should not dictate all the moves your brand makes, it will give you an idea of what is working for them.
Here are some major benefits of leveraging social media platforms for competitor analysis
Track Your Competitors Closely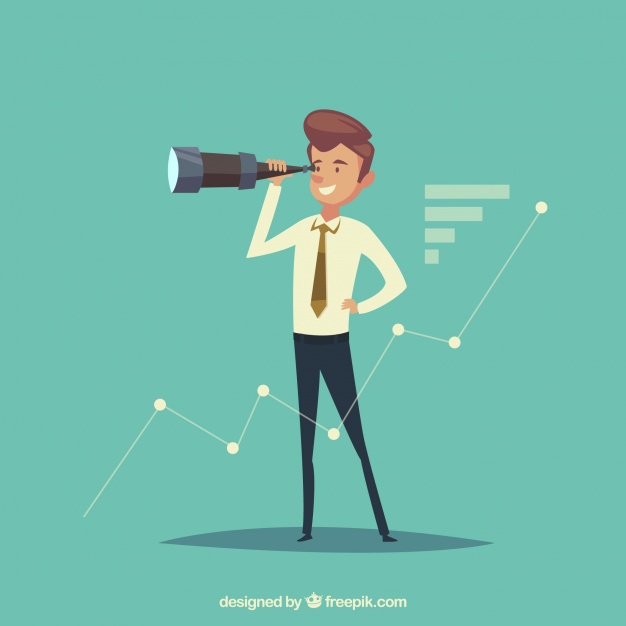 Getting to know what your competitors are up to on social media platforms can be extremely helpful.
If you see your competitors succeeding on social media, then probably there is a reason for it.
So, regularly keep a track on what your competitors are up to on social media and learn from your findings.
Having said that, there is certainly one thing that is more important to keep in your mind. . . .
Do not just copy what your competitors are doing. This might only make things worse for you.
Social media competitors analysis is all about understanding and learning what your competitors are good at and then trying your own spin to make it work for you.
For instance, if your competitor's tweet works well in the morning rather than in the evening, then you can use this information to schedule your posts.
Scheduling your posts at the best possible time can be a great move to leverage what social media offers.
You can get the data you require by using a suite of competitor analysis tools.
Use Others Audiences
Social media is open to all. That is its beauty.
So, you can not only see what your competitors are up to on social media, but you can also know who are following and engaging with them.
You can then begin interacting with those accounts.
Now that you already know they are interested in your industry it will be easy for you to win them over.
It will also be easy for you to introduce your brand to them.
SEO Benefits of Social Media Marketing
The link between SEO and social media has been debated for many years now.
There is no known data that support a direct impact of your social media activity on your Google rankings.
However, there are certainly many indirect ways in which social media can positively benefit your SEO efforts.
Network Better With Influencers
Apart from engaging with customers and potential leads, social media also enables you to influencers and people who can actually link to your website.
Use this platform to link to people with their own industry-specific blogs or those with their own websites.
Doing this will give a strong network. But remember, networking with influencers is definitely not an overnight strategy.
Just like the real life, building strong relationships certainly takes time.
So, begin by focusing on ways to provide value to your influencers and then build from there.
Outreach New Opportunities
As you reach out to people with similar blogs and websites to reach your website, you will be building great opportunities.
You can then outreach the ones that are well established and the ones that can add value to your business.
One mistake that brands often make is to spam the influencers rather than making a genuine outreach.
While spamming means blindly spreading your articles to as many people as possible, genuine outreach could be to make a Tweet and then wait for them to respond.
In a genuine social media outreach, you can create a piece of content and mention about specific influencers within your content.
You can then send it out through social media or tag them with your post so they will know that they were mentioned.
Ranking Your Social Profile for Your Brand
Have you tried Googling your company's name?
So, when you Googled it did you see links that linked back to your social media profile?
Hopefully, the answer is yes.
This is the true and direct benefit of social media platforms can do for your SEO.
Getting FaceBook, Twitter, Instagram etc. ranking high on search engines for your brand name will leave less scope for negative feedback and information.
The higher the space you can occupy on the social media that is owned or earned, the better it is for you.
So, if your social media profiles do not show up on the search engines or do not rank higher, then optimize your bio.
Spread Your Content Organically on Social Media
People can like and link to your content only when they know about it.
So, apart from direct outreach making your content spread organically is also essential.
This could be of great advantage on social media.
Bloggers, journalists and several other people with the potential to link back to your site are constantly on social media.
They constantly look out for new ideas, latest industry trends and other valuable topics to write about.
So, if you have an article that gets popular across the social media, then the chances are that it could find its way in to a quality blogger's website who is willing to link back to it.
Boost Search Engine Rankings
Posting on social media can get you some traffic for your website. But more efforts are needed to see significant success.
SEO is crucial for getting better page ranking on Google and getting traffic to your website.
Although search engine rankings are not directly impacted by social media, marketers who have been leveraging social media for a longer time are known to experience better search engine rankings.
Ranking higher for your target keywords can revolutionize the traffic to your website and will have positive impact on your business.
As everybody uses Google to search for information, nobody would navigate to page 2 as they are likely to find answers on page 1.
So, if you do not rank on the very first page, the chances are that you will never be noticed by your audience.
Getting your content organically popular across social media platforms can make your business rank higher on search engines.
The best way to achieve this is to create extremely high quality content that is flawlessly integrated with the target keywords.
Get Useful Marketplace Insights
Getting useful marketplace insights is one of the major advantages of using social media platforms.
What better way to understand and analyze what your customers want than to interact with them directly.
Yes, you can do this by constantly monitoring the activities of your consumers on your company's social media profiles.
Monitoring your profiles will give you an idea of what your customers are talking about, what opinion do they have about a specific product or service etc.
This information on customers interests and opinions can be extremely helpful to you.
So, you can use social media as an extra set of reliable research tool that helps you to gain insights that help you to better understand your industry.
Summing Up
The points discussed above clearly indicate that social media marketing offers a unique set of advantages that are worth considering.
So, if you do not yet have appropriate social media profiles for your business, then it is high time you create one and update it.
Quick and the easiest way would be to fill up all the necessary details of your business and regularly post some engaging content.
Next, tag and get people relevant to your industry to "like" and consequently "share" your page across social media.
This will help you to build a strong social media profile.
Consistent updating and the right social media marketing strategies can increase traffic, boost conversion rates and also improve brand loyalty.
After all, who would not want to associate themselves with a popular brand.
There are virtually no reasons to not make social media a part of your marketing strategy.
Besides, it is extremely cost effective and there is nothing that you will lose.
So, go ahead and try it out. But do not forget to share your experience with us.
In case of any queries or concerns, please feel free to reach out to us by commenting below.
We look forward to assist you.