25 Awesome Digital Marketing Case Studies
Obviously, there is something not quite right when a mere 38% of the 86% of B2B companies say that their content marketing strategy is actually effective. Even more unnerving is the fact that only 21% of those very companies have been able to track a proper ROI. Clearly, in the realm of digital marketing, things are not quite going the way they are supposed to.
It should really come as no surprise that the aspects of achieving better results and marketing benefits are a lot easier for B2C companies to achieve in comparison with B2B companies. After all, in the case of the latter, a lot more people happen to be involved in purchase decision on the whole, there is an extended buying cycle, plus sales are not made for emotional, but rather rational reasons.
For those companies that desperately need a boost of self-confidence, here are 25 case studies across the board that proves that you can achieve the ROI you desire. These case studies happen to cover a wide range of the different aspects of digital marketing, such as social media, content marketing, LinkedIn marketing and webinars:-
1. Demandbase:
Being primarily an education campaign, its main purpose was to assist certain B2B marketers on creating the right content technology investment. This was done by the use of an infographic, webinar, slideshare, white paper as well as a live presentation in order to spotlight the specific tools that end up maximising the power of content. The campaign results were truly staggering with 125 webinar participants, 5,000 views on Slideshare, 1,700 leads as well as a million dollars being generated.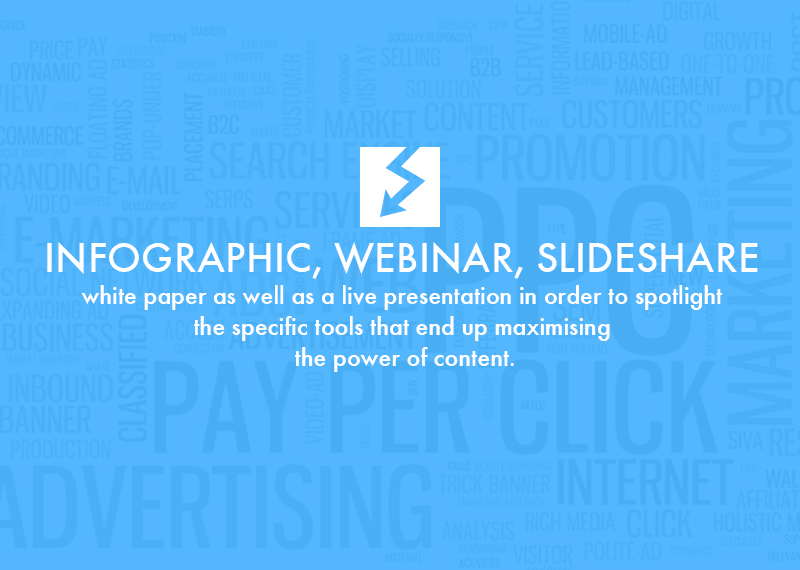 2. Crowe Horwath:
By using 48 different segments of content in 4 topic areas, this particular public accounting firm made sure that this campaign specifically ended up targeting C-level prospects in financial institutions. Crowe Horwath was with at least $1 billion or more with regard to assets across the buying cycle as a whole. Here are some of the content tactics:
Case Studies
Executive Briefs
Checklists
Infographics
Specific Q & A Sessions
All in all, with a good 70% open rate engagement, around 778 contacts were engaged as well. The entire enterprise was worth $250k in revenue.
3. Logicall:
Not only does this company employ the use of certain content assets like ebook and microsite, but they also managed to focus on the aspect of both inbound and outbound customer management solutions. With the development of a thought leadership effort supporting the sales team by basically enabling the aspect of custom messaging based on campaign interaction, the company managed to reach a target audience of about 2,000 people.
4. Fisher Tank:
Being a company that specializes in giant steel tanks, Fisher Tank has clients in the fuel as well as the pulp & paper industry. In comparison to other companies, their online content marketing strategy was relatively more straightforward. The main aspects of the strategy included integrating a blog, social sharing, sprucing up the website as well as the free download of valuable content. This lead to the increase of web traffic by 119%, lead conversions by 3900%, social media traffic by 4800%, quote requests by 500% as well as brand new sales opportunities by a good $3.4 million.
5. Opentext:
This company basically created a new customer on boarding site. This site also happened to offer a variety of assets such as checklists, white papers, ebooks, product pages and case studies as well as content. This was primarily done to welcome new clients as well as the provision of both cross-sell and upsell opportunities, plus this campaign also has a two phase nurturing program as well. At the end, a good 31 new opportunities worth $1.8 million were identified, along with 1,700 new contacts as well.
6. SAP:
This refers to an extremely large social media strategy employed by the company in Latin America. The main aim of this strategy was to focus on the enabling of various cross cultural information to be shared, breaking the language barriers between Portuguese, Spanish and English. Hence, today, due to the success of the strategy, SAP has witnessed a 900% increase in their fan following as well as a 17% interaction rate across the region as a whole.
7. Optum:
With regard to this particular case study, being a health services business, Optum created an extremely integrated content marketing campaign in support of the launch of a new solution. Some aspects of the campaign included display ads, campaign websites as well as advertorials. The results of this campaign were a successful 475% increase in website traffic, over 2,500 resource downloads plus $52 million in contract value with regard to new businesses.
8. RS Components:
Here, this particular electronic product distribution company managed to create a specific social hub that happened to have the dual purpose of collaboration and engagement. With the theme being Electronic Design Engineering, the hub spanned over four different languages. With one of the main aspects of the site being a free tool store, the tool store also included a free design tool that happens to have been downloaded more than 60,000 times.
9. Xerox:
Their "Get optimistic" Campaign was specifically targeted to connect with the top 30 accounts. They had even entered into a partnership with Forbes in the creation of a magazine that happened to offer relevant business trips. With a good 70% of the targeted companies interacting with the microsite, the aspect of readership itself increased 300% leading to the addition of 20,000 new contacts. The ultimate success was that they yielded a mind-boggling 1.3 Billion in pipeline revenue.
10. Cisco:
Being an established social media listening center, it happens to listen to more than 5,000 socials mentions on Twitter, Facebook and other social media platforms on a daily basis. And if that wasn't enough, Cisco has also managed to avoid partner and customer interaction costs as well as identify new sales opportunities and increase overall team productivity. In a period of 5 months, it has managed to generate a 281% increase in ROI.
11. DELL:
The launch of @DellCares, a program that directly addresses customers on various social media platforms and online communities, has been a turning point for the company. This way, DELL has omitted the need to work with an agent since most of the work is done online. Additionally, following the support experience, a good 85% of customers who were initially dissatisfied with the company have been reported to have changed their minds and formed a positive opinion.
12. Maersk:
With regard to this case study, the plan of the company was to gain a valuable insight into the workings of the market, raising brand awareness as well as finding ways to increase customer satisfaction. It did this by focusing on specific stories from the business itself and specific campaigns, one of which made them acquire about 150 leads. Today, thanks to the campaign, the company has a good 1.5 million Facebook fans as well as 12,000 Twitter followers.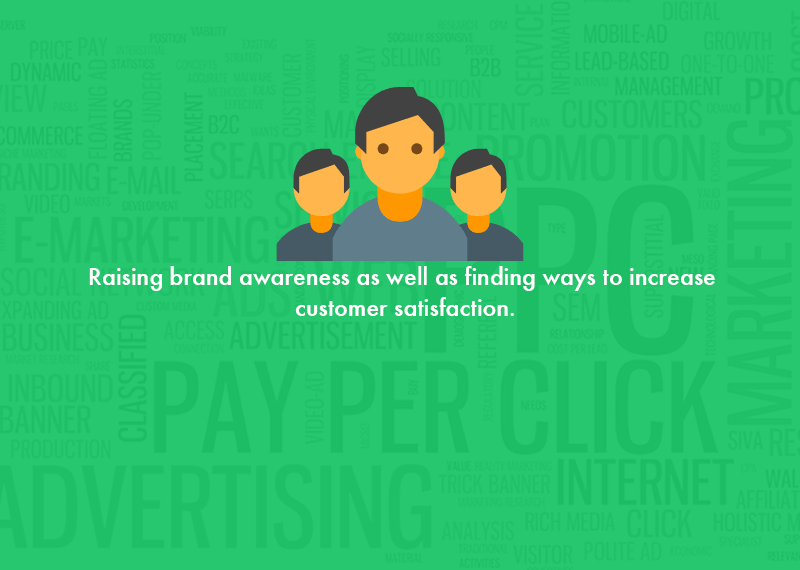 13. Allina Health:
Some of the immediate benefits of the company's digital marketing strategy were a reduced number of admissions as well as improved health in the aspects of strokes and depression. After two years, the company had managed to generate a 152% increase in ROI.
14. Shipserv:
Regarding this particular case study, this is one of the rare examples in which a big name in the maritime industry managed to employ the power of social media in a very effective manner. Being a predominantly customer engagement strategy, the results were a much higher level of brand awareness, lead opportunities as well as much more site traffic.
15. Tyroit:
Being the largest manufacturer of sawing and drilling tools in Europe as a whole, the company has managed to produce more than 70,000 unique products in 60 different countries. In the case of their digital marketing strategy, they focused on the integration of solutions and products in order to reduce the transaction costs. This led to an increase in bottom line costs by 25% as well as a 183% increase in ROI over the span of two years.
16. Get Satisfaction:
Being a leading online customer community platform focused on customers support as well as sales and marketing questions, their digital marketing strategy managed to lead to a 248% increase in ROI in the third month itself.
Being a leading online customer community platform focused on customers support as well as sales and marketing questions, their digital marketing strategy managed to lead to a 248% increase in ROI in the third month itself.
17. IBM:
With the launch of a program called "intelligent listening", the prime aim of the company was to figure out the current trends being discussed and the hot-button topics for various users. One of the most immediate results were 10 orders on the very first day.
18. AT&T:
Bent upon rebuilding business relationships, the company put together a new sales team that stressed upon taking a completely new approach that favoured the use of social media. This current strategy specifically focused on "persons of interest" in particular. Within 18 months, the company managed to generate a good $47 million.
19. Hubspot:
One of the first companies to figure out that the way to earn leads is to focus on solving the problems of customers using social media. In this regard, Hubspot was the first to release guidebooks that focused on providing the best possible advice. After hitting the scene in 2006, about four years later, this software managed to generate $52 million in sales.
One of the first companies to figure out that the way to earn leads is to focus on solving the problems of customers using social media. In this regard, Hubspot was the first to release guidebooks that focused on providing the best possible advice. After hitting the scene in 2006, about four years later, this software managed to generate $52 million in sales.
20. Indium:
In the realm of manufacturing, one cannot say that social media is a commonly used aspect. Here, the engineers of the company have written blog articles sharing their level of expertise with the customers. With the use of videos as well, not only did this lead to the development of high-value conversations, but the increase of leads and the decrease of trade-show costs by 75%.
21. LinkedIn:
In this regard, once the company had introduced vital tools such as TeamLink and Sales Navigator, they began to get the results they wanted. The first sure-shot sign was a 50% increase in leads to meeting conversion rates.
22. Axway:
In this particular case study, the company ended up using LinkedIn ads for the specific targeting of industries job functions and job titles. After testing over 30 ads with custom landing pages, not only did they achieve a 25% increase in conversion rate, but with the lowest cost per conversion.
23. Hewlett Packard:
Being one of the first companies that hit a 1,000,000 on its page, this case study was focused on the engagement of commercial clients and business professionals. This is with regard to the recommendation of HP products. The results were 2,000 recommendations in the span of 2 weeks as well as 20,000 new followers on the HP Company Page.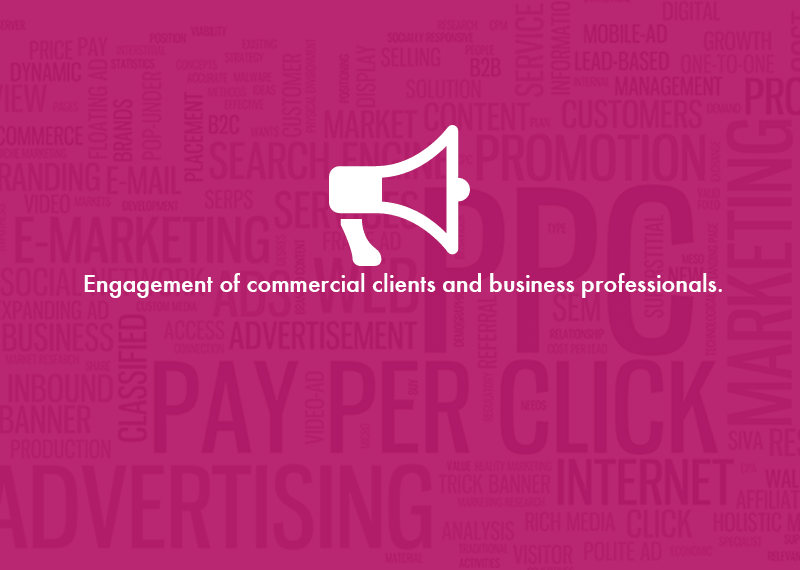 24. Marketo:
Looking at this case study in particular, one can instantly tell that the company managed to recognise the importance of webinars in the realm of marketing, to promote thought leadership and generate leads. The end result was an increase in the rate of conversion of the people who attended from 26% to 48%.
25. Seagate:
Wishing to market their new products directly to users, Seagate employed the use of webinars in order to facilitate a B2C Product Launch. Additionally, they also made sure that they covered places that were out of reach. Soon enough, the company managed to exceed the initial sales unit goal by 300%.
Taking a good look at these particular examples should make you cast off the spell of gloom and hopelessness. Sure, the overall figures may not give a very good impression of digital marketing working out for most companies out there, but that does not mean that all hope is lost on that front. With a certain level of determination, perseverance as well as having a clear plan, thing are bound to work out for you sooner than you think.
While there is little doubt of the fact that most of these examples do end up being rather convincing on the whole, there is still one aspect to keep in mind. And that is finding that one case study that is the most relevant to your particular business as a whole. Once you find that out, it's plain sailing from that point onwards.