How to Make Google Disavow Tool to Work for You?
With Google disavow tool around, marketers like you are certainly relieved to forgo external links, as it is no more considered as a part of the Google's way to count the links while ranking websites.
Well, having said that, are we really making the most out of this tool?
Unfortunately, not everyone is using this tool correctly or rather to its maximum potential.
Besides, most of the marketers even have all sorts of irrelevant backlinks on their websites and still think that "link penalties" are outdated.
Let me put it this way. . .
Pay phones. . .link penalties . . Handwritten checks. . .
Are you able to see the pattern?
Now these are the things that most of the marketers think that just do not exist.
Well, the bad news is they do exist.
Okay, you might not find the existence of phones and checks. But for some unforeseen reason, most of the people think link penalties are outdated.
However, there are reasons why people think this way and we will be looking into that in a while.
For now, just remember that link penalties do exist.
Now that link penalties are a reality, one way to avoid it is to regularly audit your website to ensure that it is clean.
So, what does this mean?
It simply means that you should also become a pro in leveraging Google disavow tool.
Disavow links make a crucial part of any kind of backlinking strategy.
But to our dismay, we see a lot of people putting minimal possible efforts into this important aspect.
In this blog, we will explain how to leverage the disavow tool. We will also help you to decide when to use this tool, thereby preventing you from wasting anytime on the links that do not require disavowing.
So all geared up to rediscover this tool? Then let's begin without any further delay.
Are you already thinking how to disavow links using the Google disavow tool to disavow backlinks?
Then here is the answer.
You can do it using Google disavow link tool, which is a link removal tool.
This Google link removal tool will help you to achieve this.
When and Why Should You Use the Google Disavow Tool?
We will first address this question before we look into how to disavow backlinks.
If you do not know what exactly disavowing a specific link is, then we will explain it for you.
Disavowing basically guides search engines about certain links, which need not be considered while the search engines crawl your website.
Now, you would definitely be wondering, why would you have to eliminate some links from your website at all?
After all, the higher the number of links that link back to your website, the better it is, right?
Well, this is not always true.
Some links tend to hurt the SEO of your website when you do not get rid of them.
The most important reason for you to disavow a particular link would be because it is of low quality or simply spammy.
Although you are capable of making sound decisions in such cases, often several websites fall pray to these types of links.
We have listed out a comprehensive variety of such spammy links for you. These include, but are not limited, to the following:
Links from the sites in a non-target country
Links present in spam comments
Obvious spam links
Websites that are set up just to grab some links
By now, you must thinking, why is this such a big deal anyway?
This is because as per Google, a backlink from a website is considered as a vote for your website's quality.
Good credible backlinks raise your Page Authority (PA) and Domain Authority (DA) scores, thereby increasing your visibility in SERPs and make you rank higher
While deceptive and implausible backlinks will just do the opposite.
Such links negatively impact your SEO and make you to lose your ranking too.
Having said that, we are certainly not asking you to go ahead and begin disavowing links left and right.
Well, take a look at the image below:

Here Google has warned about this tool on the support page.
Now this looks pretty intense, isn't it?
It makes you to give a second thought to using this tool.
Well, there is nothing to worry about.
This is just Google's way to ensure that you do not end up disavowing all the wrong links.
Disavowing requires you to request a removal. We will talk about it in a while.
Coming back to the million dollar question. . . .
"What does not get counted as a link that maps back to a typical or a normal site?"
In simple words, when should you disavow a link?
To make it more complicated, there is a lot of buzz going on around the new algorithm of Google making link penalties useless.
This concept lurked from the Facebook conversation between Barry Schwartz, the new editor of the Search Engine Land and Gary Illyes, webmaster trends analyst at Google.
Take a look at the image below: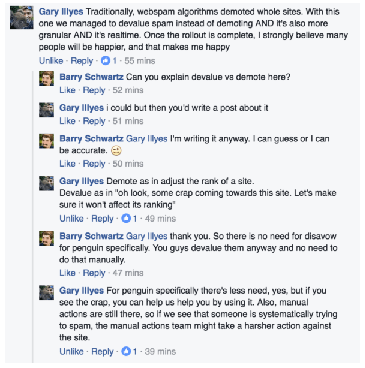 The article was concluded by Barry stating that "Looks like the Google's Penguin no loner penalizes particular pages or websites. Instead, it devalues or ignores spammy links, thereby adjusting the rankings.
Now what does that sound like?
Sounds like the webmasters need not use disavow tools anymore.
But, that is certainly not the complete picture.
Michael Cottam at Moz found that this was not exactly correct.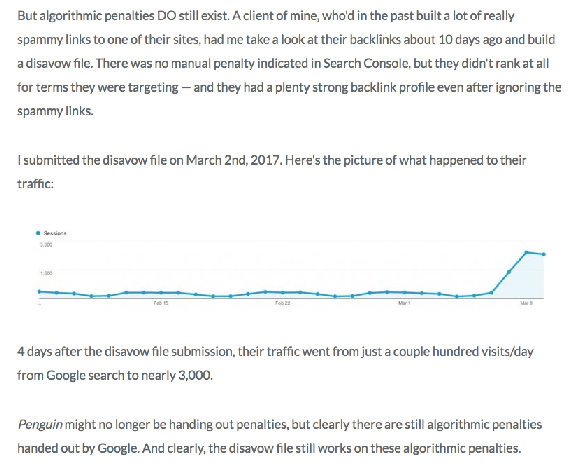 He talks about differentiating between algorithmic and manual penalties.
While algorithmic penalty is the one that is handed out by the Penguin algorithm of Google, manual penalties are the link penalties that are personally handed over by the Google staff members.
So, what Michael found out was that Google still gives out algorithmic penalties.
Now, what is the bottom line?
While Google already has an excellent system, a few bad links still manage to slip thorough the cracks that exist within the system.
Although Penguin algorithm does not hand out penalties anymore, Google still continues to assign penalties.
Now these are the two important reasons why you should still disavow unwanted or bad links.
Once you master Google disavow tool, you will be able to avoid bad quality backlinks and ensure that your SEO is optimized to the maximum.
What Should You Know Before You Disavow?
There are certain things that you should know before you go ahead disavowing.
An important thing is that disavowing a link should always be the last retort and you should not consider it before implementing other more accepted tricks.
Basically, when you disavow a link, you tell Google that this particular link is some sort of threat to your website.
Now that is a serious action you might take.
So, disavowing links indiscriminately can be a bad idea.
According to Google, by doing this you might end up hurting your own SEO efforts.
Now that is certainly not something that you want. Isn't it?
So, before you disavow a link, you can manually request for the removal of that link.
How can you go about it?
The best way would be to begin an email conversation with the owner of the website.
You can write an email to the website owner from which you have the backlink of a particular page.
You can get the email id from the contact email or the support email address generally provided at the bottom of the contact page or the website.
If you cannot find the contact address in these places, then you can look out in the side bar or the "About Us" section.
Refer the image below: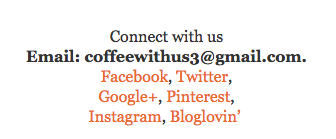 Whatever be the case, there should always be contact information provided somewhere either on the social media network or the web page.
If you are unable to find any information on the website, then you can turn to Whois.com.
Refer the image below: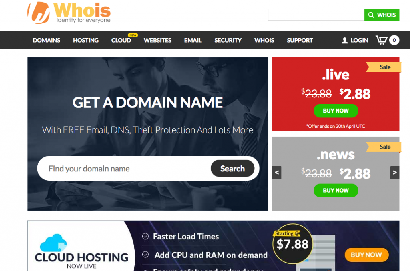 WHOIS is the service, which helps you to find information about the ownership of any given website.
It is provided by ICANN – Internet Corporation for Assigned Names and Numbers.
When you visit whois.com, you will be able to find the information on the contact email address of the website owner just by entering the target URL in the search box provided at the right hand side top.
Then click on "WHOIS".
Simple isn't it?
Refer the image below:

You can mostly get the details of the contact email in this way.
As soon as you find the information that you are looking for, all that you have to do is to send them an email requesting them to allow you to get rid of that particular backlink.
However, during this, it is necessary for you to be specific yet remain polite during this.
Following image is a good example of one such request email: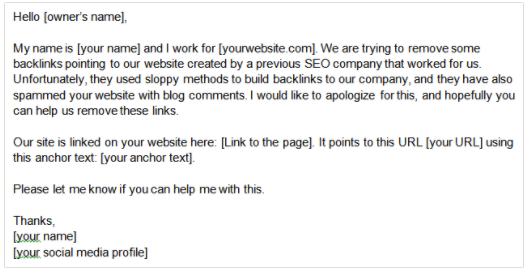 In the worst case, where you are just unable to find the contact information, just try out different ways to reach out to the website owner.
Some of the aspects that you can try include:
"Googling" the website owner's name
Trying to reach out to the owner on social media
Leaving a comment on a blog post
If you are still unable to establish any type of connection with the website owner, then all that you can do is to just go ahead and get rid of that link (i.e., disavow that link).
But it is important to request for the removal before going ahead and disavowing a link.
This is because when the owner approves your disavow request nobody gets hurt.
However, it is definitely not the end of the world if you cannot disavow a link, although it is better to get it removed without disavowing a link.
What Kind of Links Should Be Disavowed?
This is a very very tricky question.
Often, you will have numerous backlinks and we are sure that you will be under the impression that all these backlinks are adding value to your website.
This happens very rarely, unless you are extremely lucky.
Every website will generally have multiple unwanted links that are not only useless but also can become a threat to your website's SEO.
It is essential for you to carry out a site audit to sniff out all the bad and unwanted links from your website.
If you have not performed a site audit recently, then we can take you through it.
Google tells you how to carry out the first step, Check out the image below:

Google Webmaster interface looks like this: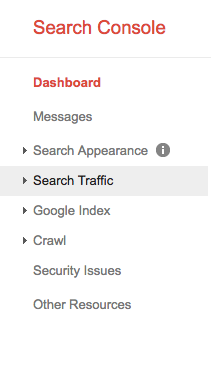 Begin by going to the sidebar on the your left hand size. Then click on "Search Traffic".
After this, choose the option "Links to Your Site"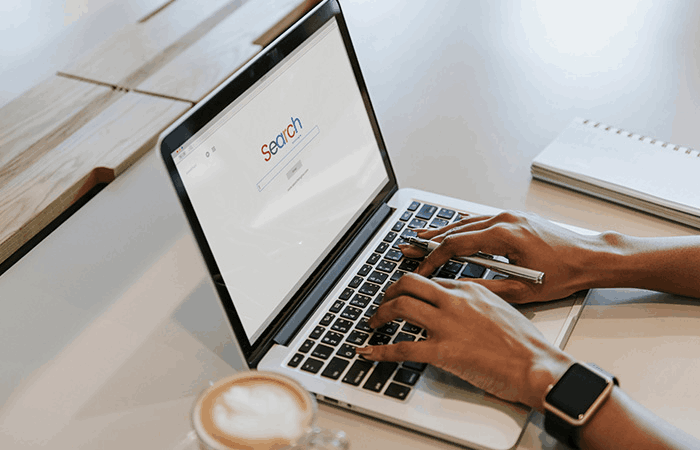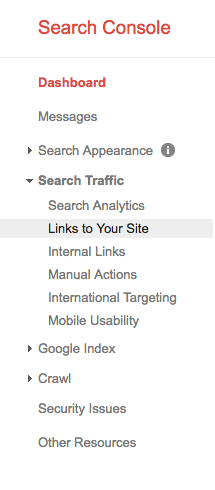 Under the section "Who Links the Most", choose "More"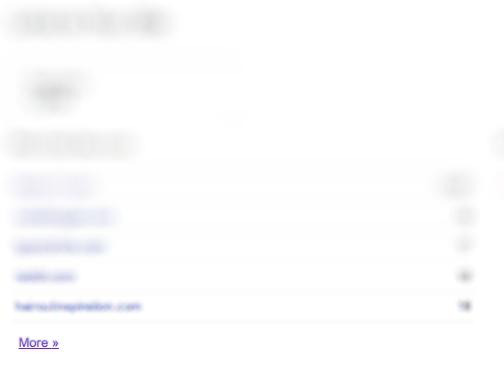 Then finally choose the option "Download More Sample Links".

You will then be left with an exhaustive list of all the pages that link back to your website.
Great, isn't it?
So, what should you do next?
The list you are just presented contains both – the bad as well as the good links.
So, it is necessary for you to sift through all these links to identify the unwanted links.
Thankfully, there is no need for you to do this manually.
Link analysis tools will do all the hard work for you.
Backlink Audit Tool by SEMrush is one of the best backlink finding tools you can leverage.
SEMrush considers 30 different "toxic factor" to analyze every single link.
This means that links that pass the SEMrush test will undoubtedly of extremely high quality.
You can simply create your SEMrush account, which is free to leverage this tool.
For this, you will have to visit SEMrush.com and choose the option "log in", provided on the right hand side top.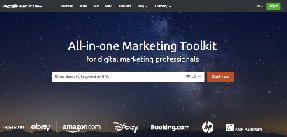 Here, switch to the tab "Register" to create your account.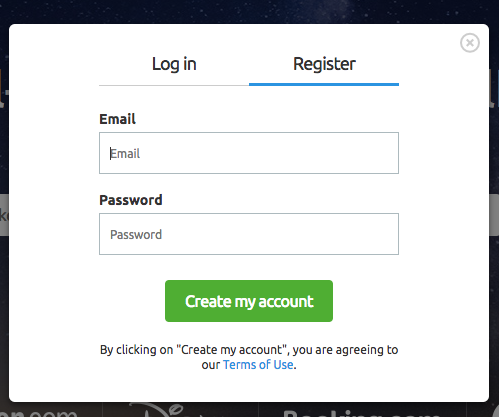 Once you are done with this, visit the dashboard and in the sidebar, choose the "Projects" tab.
When the menu comes up, click on "Create My First Project".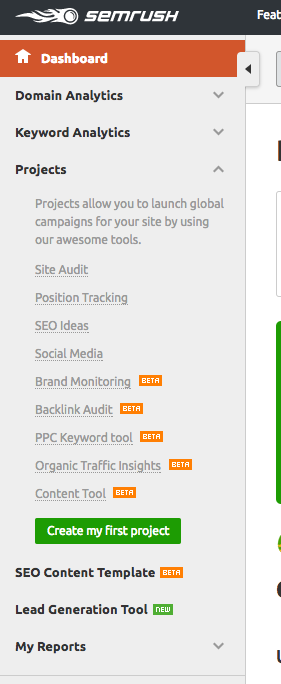 You will then see a button which is called "Create My First Project".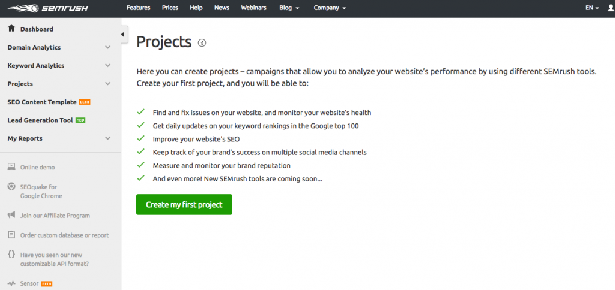 Now place the URL of your website in the box and then give a name to your project. Finally click save.
Here, let us call our sample project "Removing Bad Link".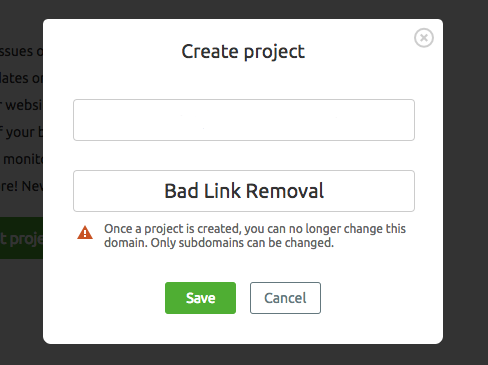 Next, under the option "Backlink Audit", choose "Set Up".

Decide the overall scope of the campaign you have just begun and then choose the option "Start Backlink Audit". Then click on the option "Root Domain".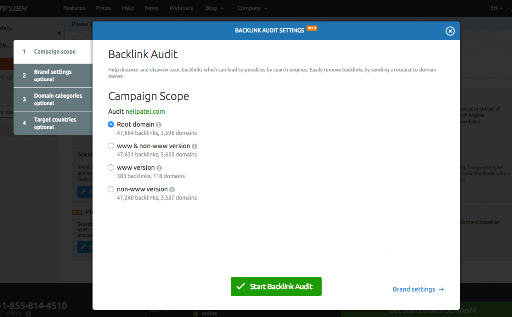 Once you do this, SEMrush will do the audit for you, while you just sit back and relax.
This process takes below 10 minutes for most of the websites.
Along with this tool, you can also leverage various other tools, such as Ahrefs, Majestic or Open Site Explorer by Moz.
It will too long to explain each of these, so for more information you can check this article out.
Once you do all these, you will have a consolidated list of all the low quality or spam backlinks.
"Audit Results Page" in "SEMrush Backlink Audit" will present you with this list. You just have to hit on the tab "Audit" to get there.
If you are new to disavowing links, then we strongly recommend you to do it manually.
Doing this manually for the first time will give you a clear picture of how the entire process looks like.
So, you can refine all the toxic links by simply hitting on the tab "Toxic".
Now, there are the spam links which you will be disavowing.

You can then download the .csv file containing all the bad links by clicking on the "Export" button.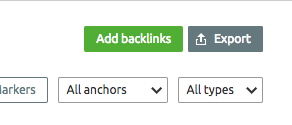 This is an extremely important list, as it contains all the spammy and bad links, which you should be disavowing.
Next, you can keep all these links handy by copy pasting all the extracted bad links into a new document.
Check Out Each of These Links Carefully
Before you go ahead and disavow links, we would recommend you to visit each and every URL.
Particularly, when you have less number of links to disavow.
It is a good option to visit each of these URLs before you go about disavowing each of them.
This is because although all these tools are certainly wonderful, end of the day they are just tools.
Checking the links yourself will double sure that you do not end up disavowing any valuable links.
Well, we understand that this step is not practical when you have several links to be disavowed.
So what can you do in such case?
Well, just briefly look into each of these and check if you can find any genuine URLS that look legitimate or the links that might add some value to your website.
Then visit only those few links.
Also, it is important for you to get good anti-virus software installed and just do not click on anything that looks fishy.
Now, let us take a look at the kind of sites that you would want to disavow.
Assume that you own a blog on finance. When you use the tool you will end up finding links like the following:

Now, what has coffee and chess got to do with finance?
This is the example how irrelevance to your industry sector can be the first and the major warning sign indicating spammy links.
Next warning signs can be found as soon as you visit a site.
Well, the problem is certainly not that they are linking back to your website.
However, the problem is that these are totally irrelevant sites that are completely different from your niche.
This makes one of the greatest reasons to disavow certain links.
Besides, also keep any eye out for the backlinks like the following one:

Odd Top-Level domains (TLDs) are one of the major tip-offs for a spammy back link.
TLDs such as .xyz or .click are the sites that are extremely likely to be of lower quality.
So, hope you got the pattern. If a particular backlink does not belong to your niche, then please consider disavowing it.
Unless you have a strong reason to retain such links, these links just do not add any value.
Also, keep an eye out for TDLs that are based on countries such as .cn, .ru etc.
Although these are not the bad links always, they do not have best reputation either.
How about taking a look at some of the spam websites? That would give you a better idea too.
Bad backlinks come in every possible types, the types that you least expect.
While some backlinks are easy to spot, the others are difficult to identify. For instance, .xyz domains have always had the reputation of being spammy.
Sites like these are generally malicious. Also there are some warez sites that are malware download websites that look legitimate.
Refer the image below: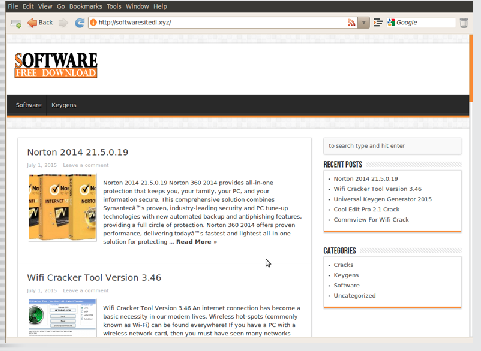 One of great ways from spammy sites like these from negatively impacting your website would be to create and maintain a spam filter, which is often done in Google Analytics.
However, if you already have bad irrelevant backlinks, it is better to get rid of them as soon as possible.
Once you are sure enough that you have gathered all the spammy links on your website captured in your list, just copy paste it into a word document, saved as text file (i.e., .txt extension).
Once you do this, you will be all set to put the disavow tool to work.
Leveraging the Disavow Tool
Disavowing bad or spammy links is now pretty simple – thanks to Google.
Well, you might find it hard to believe, but the fact is that it is the easiest thing to do.
The process before this particular step is quite difficult because you will have the responsibility to ensure that you are segregating the correct links for disavowing.
Keep the list of the unwanted backlinks ready before you head to the disavow tool.
You can then select the link and choose the option "Disavow Links", like below:
You might see a warning, as the one in the image below:

Just hit on "Disavow links".
You will be able to see another warning message, just ignore that too.
Later, the following window appears: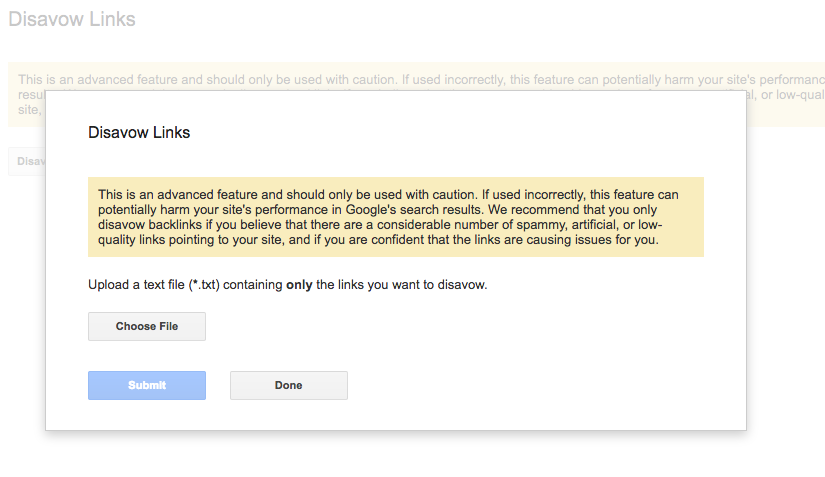 Here, choose the file containing all the unwanted links, which have to be disavowed.
Finally, just click on the option "Submit".
So, that completes it. Next, Google will begin processing your requests and your links will be gradually disavowed within the following few days.
Wrapping Up
When you do not know what exactly has to be done, then disavowing links can be extremely intimidating.
The worst part is, you may also end up damaging your SEO when you fool around with disavowing.
So it is essential to get it just right, without messing it up.
We feel that every marketer should be aware of disavowing because it simply means the difference between a spammy link profile and a clean one.
Besides, disavowing links correctly comes with numerous other benefits.
Your website is likely to get a major boost in the Google's ranking, making it easy for people to quickly find your site on the SERPs.
Overall SEO of your website will also be increased.
This only means that you can get more traffic visiting your website followed by higher quality backlinks, which will actually add value to your site.
Like we discussed before, go ahead and disavow links only when there is no other option.
Try to check all the backlinks carefully and go ahead with the manual removal when possible.
Although disavowing links sounds scary at the beginning, it gets simpler when you get used to it.
Your Turn to Speak
Was this helpful in improving your understanding of the disavow tool. Please do not forget to share your opinion in the comment box provided below.