SEO and Digital Trends in 2018
As we leave the fourth quarter of 2017, it's time to look forward to the year ahead and think of what's in store for digital trends and SEO next year. With so many "best practices" and numerous ranking factors to consider, it's sometimes difficult to figure out what's really important and what isn't.
We implemented the latest trends in SEO this year, now we must take stock and decide if our activities will still be relevant in SEO 2018. Which digital trends will come into greater prominence next year?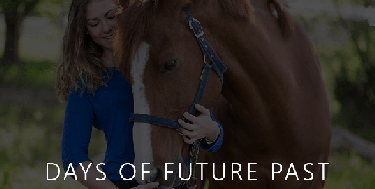 To answer this question, I've put together a list of the most notable trends this year that appear to be gaining momentum for 2018.
Below is a snapshot of the critical SEO trends this year:
1. Mobile-first Shift
Google's unwavering move toward a mobile-only internet was evident this year and will be even more significant in 2018. Nothing new here, if you think about it, this is something Google has been experimenting on for years now.
Google drives 96% of mobile search traffic, and you may have noticed that most of the latest trends in SEO are tied around mobile users, while desktops are becoming a secondary touch point for a lot of users.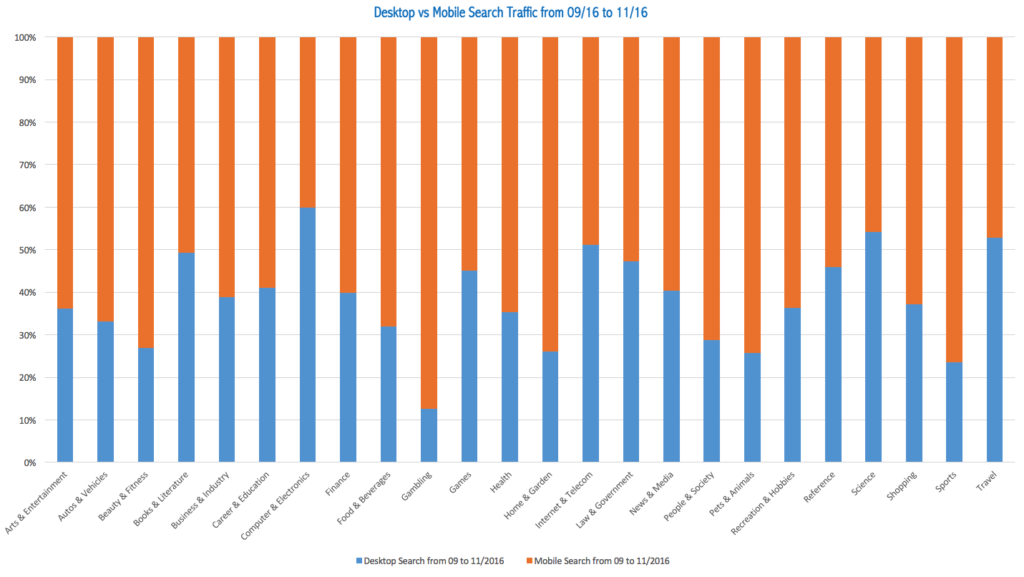 Mobile devices help users easily find the content they are looking for, conveniently and as quickly as possible, so it makes more sense to put mobiles first. You must ensure that your website is mobile friendly to stand any chance at ranking.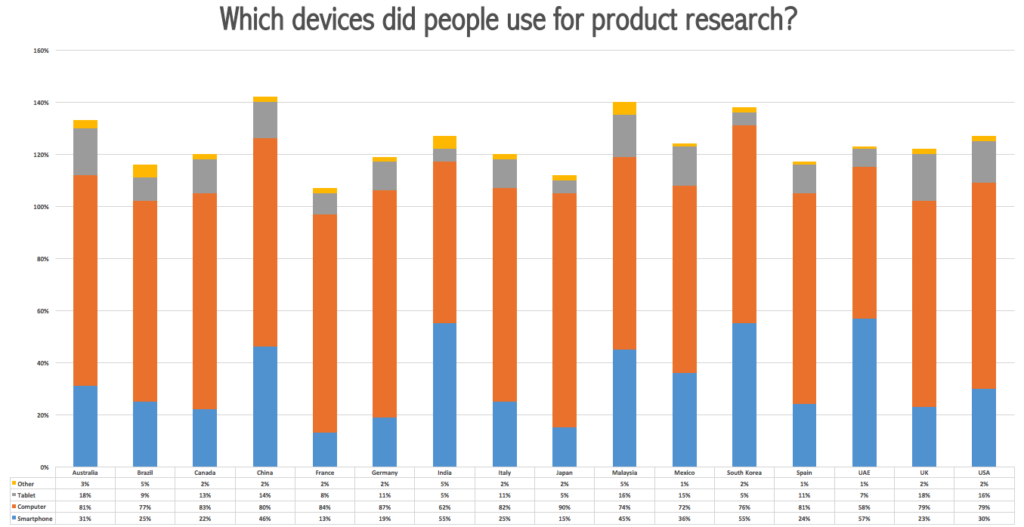 2. Predictive and Personalized Search
Another key trend on a trajectory rise is predictive and personalized search. As predictive search becomes more dominant, tools like Google Now are getting more intelligent and are capable of delivering relevant, personalized results to users.
3. Local Search
The importance of local search is also a critical factor when you talk about personalized and relevant search results. As the internet gets more and more crowded, businesses face serious competition unless they make that big shift to local search.
4. Voice Search
It became apparent this year that voice search is the next logical step in search. As more people start using the voice search feature of their smart devices and desktop computers, a new type of SEO and website optimization was born.
5. Visual Content
Video and visual content was another important key to ranking in 2017. Google recently released huge visual databases for machine learning, and it makes me ask, "what is Google getting ready for?"
Millions of YouTube videos and images were linked and tagged to teach computers to recognize objects, and the only logical explanation is that visuals will become more necessary for content ranking in the next few years.
6. AI and Machine Learning
AI, machine, and deep learning have been the main focus for Google in the last few years and we see this trend rapidly developing. Time is one of the greatest obstacles to the adoption of deep learning but Google seems on a fast track with RankBrain — one of it's machine learning technology.
Currently, AI systems help process all of Google's search results and RankBrain, which is part of Google's overall search "algorithm," sorts through billions of pages to find the ones it deems most relevant for particular search queries.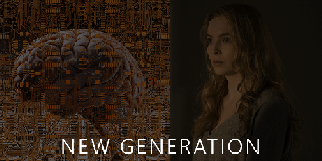 Things to take care of in 2018:
Prepare for a Mobile-first Shift
In November 2016, Google announced their mobile-first index initiative. This meant that the mobile version of your site will be considered first before the desktop version.
Even though Google's Mobile-first index isn't live yet, it's will be upon us any day now. That's why I recommend getting ready for it now!
Google has given us plenty of time to create a mobile-friendly version of our websites. But for those who don't have a mobile version, I expect that you will be ranked based on the usability of your desktop version.
– Ensure that your content is consistent across desktops and mobile devices.
– Create a responsive design. Resize images and get all your page elements to be mobile friendly and get rid of the ones that aren't.
– Use structured data in your mobile version. This will enhance your search listings and increase your CTR (click-through rate).
– Consider the user experience and optimize for usability. With mobile-first ranking, usability will be a key metric.
– Rethink your link building strategy, especially if you have a separate m. mobile website. It is safer and less work to simply make your website responsive. Amp-lify your pages for mobile speed.
– Page loading times are a critical factor that Googles' algorithm uses in ranking the pages of a website.
AMP works by cutting out irrelevant JavaScript, resizes page elements and handles loading asynchronously. With faster loading pages, you'll rank better. Check out this open source project by Google that will help you load pages faster on mobile devices.
AMP isn't for content management systems (CMS) such as Joomla or WordPress. For these kinds of applications, you will need to use modules and plugins.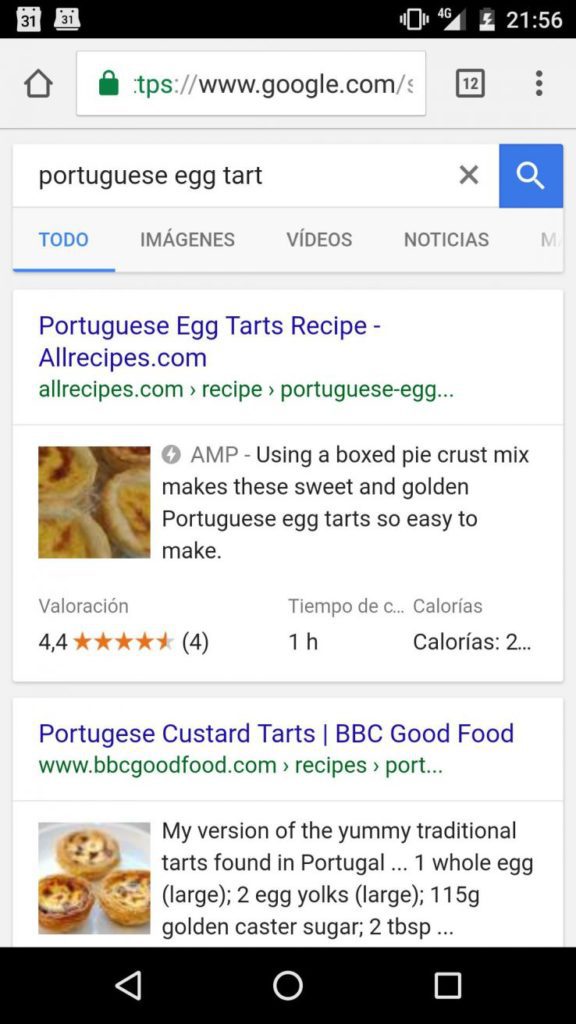 For e-commerce websites, a better and more strategic choice will be the use of Progressive Web Apps (PWA).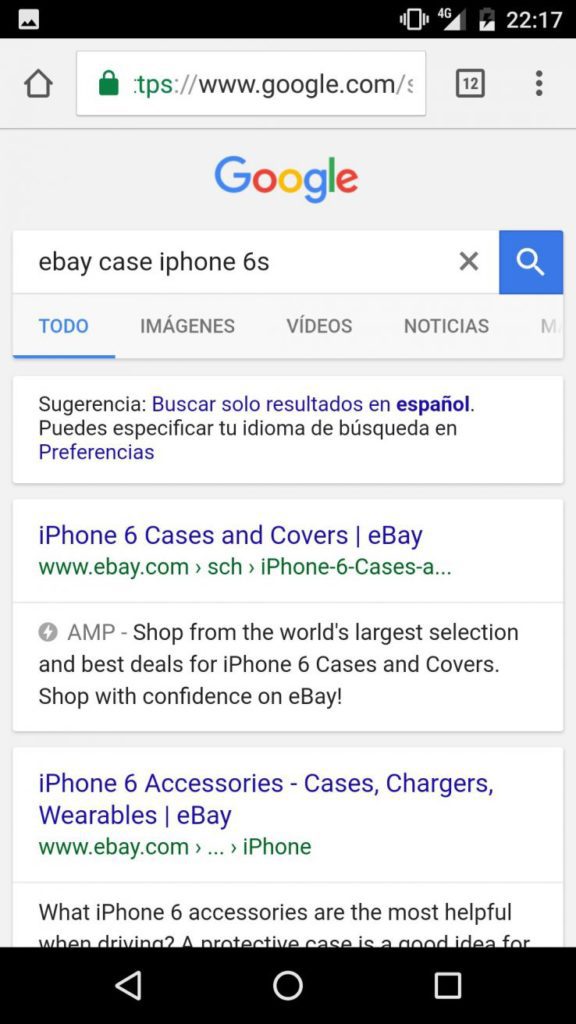 Progressive Web Apps are used to create an app-like experience by making use of modern web features. PWA ensures compatibility across platforms, is responsive and should be secured by HTTPS, making it ideal for e-commerce websites.
With mobile-first indexing in full swing, Progressive Web Apps (PWA) and Accelerated Mobile Pages (AMP) will work hand in hand.
Prepare for Predictive and Personalized Search
It is increasingly becoming more difficult to convince Google that you have great content when you really don't! Googles' algorithm is shifting towards prediction and personalization, making search results more about relevance and less about keywords.
The algorithm learns which terms are related and uses predictive analysis to deliver what is likely to appear in a given context. Predictive and personalized results may be based on:
Geography
Search history
Social sharing and connections
Previous queries
Retargeting Ads
From the above, you can see that intent and relevance are the most important factors used in delivering search results.
Since users generally search for the same keywords but with different intents, you must prepare your website to incorporate highly personalized content.
To succeed, you'll need to move away from static content to a more dynamic, intelligent, automated content delivery methods. This is pretty reasonable if we consider all personal devices like mobile and home assistants.
You can achieve this by using Google's re-targeting features in your campaigns and creating various pages for different geo-locations. Basically, you'll need to make your content more interactive and intelligent.
With personalization built into your web design, you can create valuable micro-moments and provide your website visitors with an array of information that is relevant to what they are looking for.
Prepare for Local Search
As Google and other search engines roll out updates, local SEO is becoming even more important. Online users want personalized results that satisfy their interests and one of the factors used in delivering these results is their geographic location.
You've probably already seen Google's Local 3-Pack when you searched a query. This is a highly coveted position that satisfies the local intent of users.
Google Local 3-pack shows the business address, phone number, hours of operation, and proximity to the searcher's location on a map. It appears on 93% of searches where the location is an important factor.
A Google research recently reported that 4 out of 5 users trust search engines for local searches. Local SEO is a high stakes affair in 2017 and will be even more important in 2018.
How to Prepare your Website for Local Search?
The easiest way to get your local business visibility is to create content rich pages that are relevant to local users. But there are other factors that will help you rank better and prepare for local search next year:
Local Metadata and Structured Data
Include metadata like title and meta description to show up in search listings. With these website elements, you can summarize your content and determine how it appears in the SERPs.
Many business owners don't realize this, but structured data or schema markup is vital in displaying information about your business in local search listings.
Directories
Claim your local business listing online and make sure you show up correctly and consistently in business directories like Yelp, Google Business, or any relevant website that has a page for your city.
Don't forget to ensure that your business name, address, and phone number (NAP) on the primary citation is correct (not even a comma's difference is acceptable!). Any errors might cause Google to omit your business information on result pages.
Claim Your "Google My Business."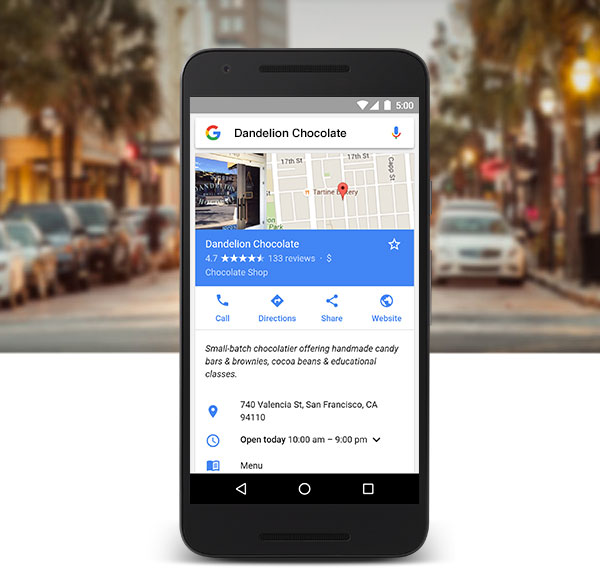 It's very important that you claim your Google My Business page. Don't worry, it is free and will provide you with maximum exposure if you are optimized correctly.
Get Reviews From Your Customers
Reviews can help boost your local search listing. A survey done by Search Engine Journal revealed that 88% of online users trust reviews more than copy.
Getting reviews is now easier with social networking. Social communities is the most common place where people can freely rate their experience with your business, service or product
The number, accuracy, and quality of your local citations will improve your chances of featuring high in search results. Check out this Moz guide to understand more about local citations.
Prepare for Voice Search
These are early days for voice search, but those who leverage this rising feature will rip the benefits first. Voice search is another one of the latest trends in SEO that will be affecting search engine optimization in 2018.
Most mobile device users speak into their devices instead of typing their queries. It's faster, more convenient, and catching on really fast! In fact, studies show that at the current growth of voice search, 50% of these searches will be via speech by 2020.
Check out these Three Eyebrow-raising Facts:
The voice recognition market will grow into a $601 million industry by 2019, according to a report from Technavio.
Cortana search box has 133 million monthly users.
A total of 25 million voice-first devices will be shipped by the end of 2017. Based on a new study by VoiceLabs.
Still skeptical about voice search? Consider this, Google reported that 40% of adults and 55% of teenagers use voice search every day.
According to Google's Behshad Behzadi at SMX West in March, the percentage of voice search is growing faster than any other type search. This means that as 2018 comes and goes, search routine will change to incorporate voice searchers, hence the need for machine learning.
How can I Optimize my Website for Voice Search?
– First, think like a human being. No need to appease some lifeless algorithmic bot. Use longtail keywords and don't focus on disjointed keywords.
– Place your content on the first page where it is visible and can easily appear in a Featured Snippet.
– Use question and answer phrases. Most voice searches are questions ("What is the cost of airfare to the Bahamas?" or "Who are the Game of Thrones stars"?).
A study from Search Engine Land found that there's been a 61% spike in question phrases. Basically, who, what, where, and how phrases will help increase the relevance of your content.
Even though it's too early to discard keyboard search altogether, it's obvious that voice search is a growing trend that will continue to grow in 2018. The good news is that optimizing for voice search is simple and intuitive.
Prepare your Video Content
Visual content like videos are trending right now. What will happen in 2018?
According to Cisco, online video will make up 80% of all global internet consumption by 2019.
Wow, 80%!
If you're not creating video content in 2017, then you're already missing out on a great opportunity to rank. Here's how to take advantage of video SEO benefits in 2018:
– Get your business on YouTube
– Embed video content on your text-based website posts
– Create engaging videos that will increase engagement and encourage user-generated content (UGC).
Millennials are not the only ones enthralled by video content, everyone is consuming videos online.
Google has found new ways of monetizing videos, and its no longer restricted to YouTube. Google acquired Anvato (a video platform that offers video playback and monetization) and Famebit (an influencer Marketing Platform), both to further its video marketing agenda.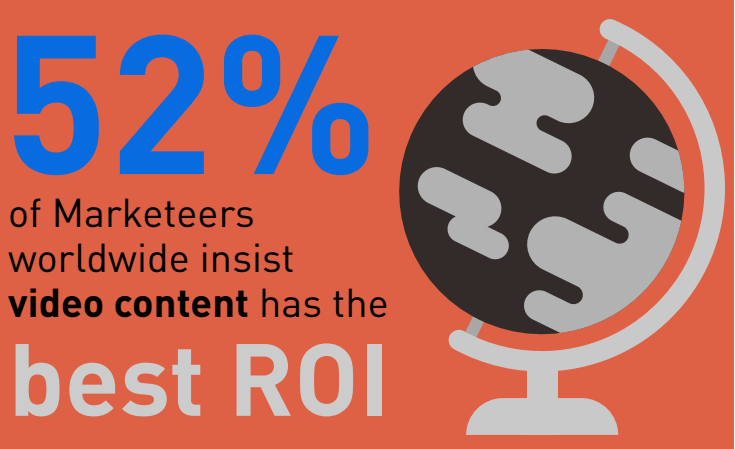 We expect that video SEO will play a major part in general website optimization next year.
Prepare for AI and Machine Learning
Natural language and machine learning are sub-fields of artificial intelligence (AI) and are the future of the internet. This is not only restricted to Google but a major concern for others like Facebook, Microsoft and so on.
It seems like we hear about new breakthroughs in machine learning every day, but to build algorithms that detect and predict patterns in speech and text, a lot of data must be processed.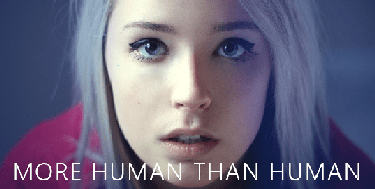 We already see Google doing this in a lot of its machine learning activities like the investment in Moodstock for image recognition, Rankbrain etc.
Google wants to connect valuable content to users and developing content with intent in mind is the best way to go. When machines understand intent and relevance, end users will find your content useful, and if they don't, your site may not rank in the top of the SERPs for related queries.
Simpy put, to prepare for AI in SEO 2018, ensure that you develop content that is valuable, indepth, relevant and engaging.
Final Thoughts
A successful SEO strategy in 2018 will gravitate towards mobile-friendly websites, content relevance, brand and relationship development.
With the rise of voice search more than half of Google's searches will come from mobile devices, so you clearly cannot afford to ignore mobile SEO anymore.
After all of the above pointers, SEO is still all about your content and links. The difference now is that your content must be valuable and relevant and your links must show that you are authoritative.
If you're not on the first page of search listings, mobile-first, voice search, and local listings will not matter. These factors only come into play when you are already ranking.
In fact, during a Google Q&A session, Googles Audrey Lipattsev in 2016, revealed that content, links, and Rankbrain are the top ranking signals for Google's algorithm.
Links, content, and RankBrain are made up of many other elements, but these are the main factors officially confirmed by Google.
Once you can get a handle on these areas, it's time to optimize your website for digital trends in 2018.
So how will you prepare for SEO in 2018? Will you be optimizing your content for engagement? Or work on making your site more mobile-friendly?
Let me know by leaving a quick comment below.