Local SEO – What are Local Citations & Why Do they Matter?
Planning for some major digital marketing for your website? Then there is no way you can miss out on local citations.
If you are into digital marketing then you would have definitely come across the term "citations". At least would have heard about the significance of claiming citations – also known as online business directories.
But, what exactly are local citations?
How can getting your local business listed on these directories help you to rank higher on search engines.
Without any further delay, let us now quickly look into it.
What is Citations and What are Citations in SEO?
Local citation is the online mention of all the details of your local business – name, address and contact details.
In simple SEO, local citations SEO is where your business is mentioned anywhere across the Internet, including other websites.
Local search citations or citation online can be on apps and citation sites, citation from website, social media platforms, as well as local business directories.
Citations assist search users to quickly discover your local business and also has an impact on your local search engine rankings.
Local businesses like you can actively manage multiple citations and ensure data security.
They help you to rank better on local search results.
This answers the question – "what are citations", "define citation" or "what is citation building" and provides citation definition.
Google local citations will not have a link to your website. It will just say where your business is referenced, mentioned, cited or even spoken about across other local websites.
Now, what is local citation building? Well, citation building is the process of getting your business cited across various relevant online platforms with all the accurate details about your business.
By having a specific "citation define" strategy in place you will be able to see the SEO benefits soon.
What Do Local Citations Do?
Website citations help you to rank better on GooglePlus local map listings. It provides Google with credible information of your business, helping Google to understand that your business exists, it is legitimate and whatever you claim about your business is true.
This is achieved by letting Google corroborate what multiple sources say about your business, making citations Google a credible source.
How Do Local Citations Work?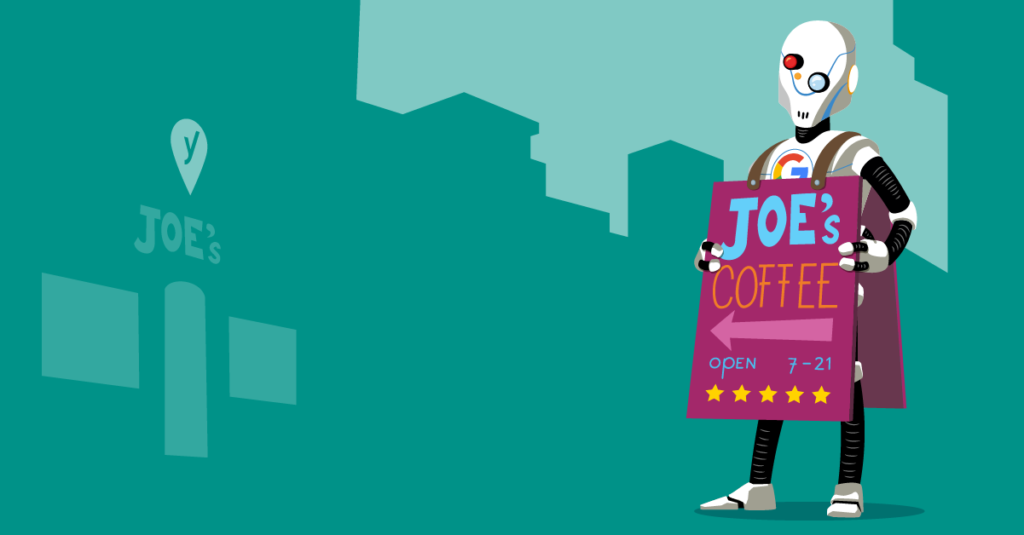 When Google finds information about your website on different citation directories, citation websites and local sites it understands that your business operates in all these locations.
This increases the chances of your business listing displayed when search users carry out search for services or products that are similar to what you offer.
Which are the Different Types of Local Citations?
There are different types of local citations. However, we have listed out three major types.
Major Platforms for Local Business Data
Marketers and local business owners create citations across different types of significant platforms for local business data, which are primarily there to publish these types of data.
Some of these core platforms include Infogroup, Localeze/Neustar, Acxiom, and Google My Business.
Also, important local business listings can be built on review oriented sites such as Yelp and FaceBook as well as popular social media platforms.
Industry/Geo-Specific Platforms
Apart from creating local business listings across the major platforms for local business data serving all the industry sectors, it is important for your business to build listings across sites that are highly specific to your geography or unique industry sector.
Examples of such platforms include guilds, professional association websites and chamber of commerce websites.
Across the Web
You can also earn or build supplementary citations across a wide array of publications.
These might include government databases, maps, apps, news sites, blogs and more.
Here, you can either purposely create citations for your business or just get them depending on the sharing of information/public interest and merit.
All the above three different types of citations can be created using automated software such as Moz Local.
This can be done by directly and manually filling out forms across the local business platforms or through marketing/PR methods to various platforms.
Last but not the least, local business listings and citations appear frequently even if the business does not take any actions.
Citations can either be a result of data flow from various local business data platforms as well as automated aggregation.
For instance, data present on a website like Infogroup might flow to yet another website like Superpages.
This mechanism of how exactly the web works makes it particularly important for the local businesses like you to ensure that the data you update is highly accurate.
Consequently, inaccurate data can be discovered and corrected on time.
This prevents instances such as loss of customers, loss of revenue and also any other form of negative impacts on the local search rankings.
What Components do Local Citations Have?
The primary components of local citations include name of the company, address of the company and the phone number, also known as NAP.
However, it can also include details like a link or reference to the designated page on the website of your company.
Apart from these, local citations can also incorporate a few or all of the following details:
Alternate phone numbers
Email addresses
Business categories
Driving directions
Links to social and other forms of media
Fax numbers
Business description
Images
Hours of operation
Attributes
Geo-coordinates
Reviews
Owner responses
Taglines
Videos
What Makes Local Citations So Important?
Although local citations are extremely important for various reasons, there are two significant ones that make these citations so important:
Have a Huge Impact on Consumers
Accurate local citations help potential customers find your local business.
This can generate phone, web as well as foot traffic, which finally culminates into transactions.
However, on the other hand, inaccurate citations can mislead potential customers, resulting in the loss of both revenue and reputation.
Impact Your Local Search Engine Rankings
The number of citations your business gets, accuracy of your business data as well as the standard of the platforms on which they appear actively influences your rankings.
Google and every other search engines gather data about every business.
If they feel that the information is accurate and the business is genuine with the validity of the data available, then it enhances the chances of your local business to rank better.
However, if the data encountered by the search engines is inconsistent, the trust gets eroded resulting in lessened opportunities for ranking.
Whether you are a single-person start up or a major brand, businesses from every sphere of commerce, rankings, reputation and revenue are the three important factors that you cannot overlook.
Now local citations are essential factors that help you to achieve your goals in these three areas.
How Are Local Citations and Active Location Data Management Related?
Any local business working on its marketing strategy should be aware of the benefits/risks scenario of active versus passive approach to citation management.
So, let us now see the risks associated with the passive approach followed by the benefits of active approach.
Risks Associated Passive Approach
Neglecting the development and management of your local citations can be risky and might damage your brand's ranking, revenue and reputation.
Following are some of the mistakes that should be avoided:
A set of weak/small local citations
Citations that are not accurate
Local business listings with duplicates
Lack of awareness about the edits made by the competitors or users to your local business listings
Not having a strategy to identify inaccurate data
Not having a plan in place to manage your citations in case of business moves, rebranding, acquisitions or mergers, change in contact details etc.
Lack of strategy to discover and manage reviews
Neglecting the way business is being presented across the web
Benefits of Active Approach
Actively managing your local citations will positively impact your revenue, reputation and ranking.
This is because when you actively manage citations you will have:
Strong and accurate local citation set up across major platforms
Awareness – constantly discover and rectify incorrect data
Permanently get rid of local business listings that are duplicates
Good strategy to edit your citation data in case of business moves, rebranding, acquisitions or mergers, change in contact details etc.
Constantly identify and manage reviews
Total control on how your brand is represented online
Once you weigh the risks and benefits you will quickly understand that neglecting active citation management is certainly not a good business.
Citations in a Nutshell
Citations are nothing but the publications of all your business data across the web.
They hugely influence local search engine rankings as well as consumer discovery. Accurate local citations will positively impact the rankings, revenue and reputation.
These assets have high stakes, this makes active location data management a necessity for your local business.
However, you can pick from the options such as automated, semi-automated and manual solutions for your business.
Ultimately, it is important for you to do a thorough research every potential option before investing and check whether it adds meaningful value.