8 Simple Steps to Kickstart Your SEO Campaign
If you have been constantly thinking about starting your Search Engine Optimization – SEO campaign lately, then it is likely that you have numerous concerns. Your major concern would be "where to start".
Or, you might know where to begin, but are not sure about the steps that follow. While setting up landing pages, creatives and other elements make the creation of "SEO campaigns' sound simple, SEO campaign strategy and management is not as straightforward as it looks.
Relax, the good news is, effective SEO campaign is not too complicated either. So, even online marketing newbies and novices can also try their luck with SEO campaigns. SEO campaign process hugely depends on the SEO campaign goals.
So, in order to create the best SEO campaign, it is necessary to understand Google SEO campaign criteria and analyze other successful SEO campaigns examples. This provides you with the necessary SEO campaign management insights.
If you are constantly bothered by queries like "how much does an SEO campaign cost", "what is an SEO campaign", "how to run an SEO campaign" or "how do SEO campaigns work", just sit back and relax. We have covered them all below.
Let us now take a look at the 8-step SEO campaign creation process that works.
Step 1: Analyzing Current Website Setup
If you do not know where you stand, how can you get the results that you want? So, it is important that you start by analyzing your present website setup. You can look for the following two major elements while analyzing your website:
• Your Website Platform – Check whether your website has an outdated or a modern platform. Modern platforms like HubSpot will be secure, fast and easy to optimize. Moreover, it is flexible for designing or making minute changes to the website. However, in case of outdated platforms, just migrate to updated ones like HubSpot, Marketo or WordPress. It is cheaper to migrate than to pay for optimizing an outdated platform.
• Analyze Current Website Design – It can be very difficult to decide whether you should modify your website design or not. While you could be attached to your present website design, it might not be correctly designed for SEO or may not be user friendly. When you switch to a different platform, designing can be easier because you can change the theme and customize it as per your needs.
If you have either of these problems, then it is necessary for you to fix it before you head towards optimization. This is because if your website is not user friendly, poorly designed or the platform is out dated, then your SEO campaign will not work. After all, you require much more than mere good keywords to succeed in your SEO campaigns.
Step 2: Topic Generation Followed by Keyword Research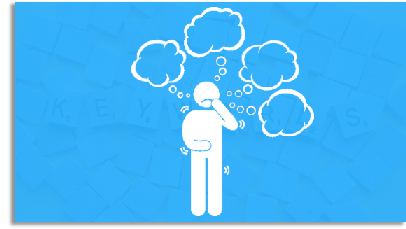 It is critical that you optimize around specific topics rather than mere keywords. However, you will still require some keyword research to check the type of keywords that can be optimized for that particular topic.
Putting first things first, you should first do some research and choose the topic that you want to focus your SEO campaign on. This can be done in a brainstorming session. When you do research to come up with a topic, you have to consider the following things :
• What your customers want?
• List out the kind of services or products you offer.
• The message that you want to send across.
• What kind of topics should you be targeting?
• The kind of topics you are currently writing.
Once you complete brainstorming, you can then try to narrow down the list by filtering it. Combine the duplicates, get rid of irrelevant ones and choose only that which is most important. You can revisit it any time later.
Once you choose the topic, you should then identify what do you want to optimize your website for. While SEMRush is the chosen tool for this, you can also try other tools like Rank Tracker or Moz.
Begin the process by tracking all your work and then separate all the researched keywords by the topics. Next, see which keywords you are already ranking for. Then check the ones that your competitors are ranking for.
Once you have all these you can check out some additional tools to get some additional ideas for that topic. Finally, once done, you can associate every topic with 7 to 10 keywords. However, make sure that you pick keywords having higher search volumes.
Step 3: Create a Strong Content Strategy
Content is the king and is the core of your website. So, if you fail to establish a good content strategy, you will lose out on good organic search rankings. Once you choose the topics and the keywords, you should look out for long-tail keywords to decide the content strategy.
These are necessary for both pillar content as well as blog posts. Both these types of content work hand in hand to get higher keyword rankings and better traffic.
Pillar content is a lengthy piece of content for every specific topic. These can be ungated guides and eBooks – it can be created using the existing content as well as new content just to help you rank better.
The concept here is, when you create lengthier content the users are likely to be engaged for a longer time, remain on your web pages longer and get more of what they look for. To support this, you should create content clusters using long-tail keywords that relate back to the pillar content.
By doing this you will telling Google that your pillar posts are surrounded by vital pieces of content that support it.
Step 4: Do an SEO Audit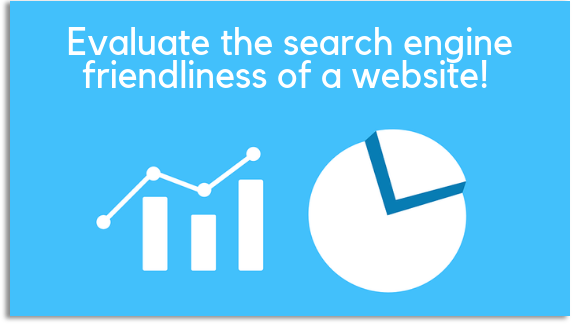 Your SEO campaign begins with an SEO audit because it helps you to identify the areas that need improvement when it comes to on-page SEO. Besides, it also helps to know the strengths and weaknesses of all your off page SEO efforts.
While SEMRush has everything that you require to do a site audit, you can also try leveraging other tools such as ahrefs and Moz. Site audit can be done in different ways, however, combining your technical evaluation and on site optimization can be the best way to go about it.
Site Audit Step 1: Fetch Page Inventory
Taking a page inventory will give you all the necessary information like existing meta descriptions, meta titles, page URLs, etc. This helps you to take a look at what you are working with from an initial standpoint.
You can check whether your URLs make sense when it crawls over it and also make sure that it is as per the best practices. You can also check the extent to which you have to optimize your meta descriptions and titles.
Site Audit Step 2: Check Accessibility Issues
Look out for accessibility problems that exist across your website and see if they need your immediate attention. You can turn to Google Search Console for this. Now, this free tool presents you with a list of all the ongoing technical issues on your website.
The first thing that you should see is the robot.txt files. It is essential to have this file, particularly when you want prevent search engines from reading something on your website that you wish to retain. This helps to avoid any sort of duplicate content issues.
Next, you can see the Sitemap – a file attached to your website's root and a road map for the search engines to crawl across your website. You should find your sitemap and then submit it to the Google. Once done, you will be updated about any issues along with the ways to fix it.
You can then check for 404 errors on your website and try to do something about it. This happens when search engines cannot access your site content – due to wrong URLs or bookmarked pages that are not live any more. These will be stored in Google Search Console and will be presented to your for corrections.
However, if you have just set up the Google Search Console, then it takes sometime to collect the 404 errors.
Site Audit Step 3: Evaluating On Site Optimization
Evaluating your on site optimization is necessary and for this you should run your website across the website tools discusses previously. These tools help you to identify optimization errors on your website such as missing alt-text, meta description issues, incorrect URL structure, improper meta titles, etc.
Step 5: Define Your Goals & Track It
Before you start implementing any strategy, it is essential to define your business goals and design ways to track it too. If you don't know what success would look like for your business, then how will you determine whether your SEO campaign was successful or not.
The best way is to start by knowing what users do once they land on your website. This is called tracking user behavior, which shows whether or not the users are enjoying your web content. You can interpret this using bounce rate, engagement level and number of site visits.
Step 6: Begin On Site Optimization
Clear with the process of creating a strategy and tracking it? We will now move on to the implementation part.
• See the initial audit report of your website. Create new meta titles and descriptions, which are fully optimized for the search engines as well as the users. However, it should also look natural and should be easy to understand.
• Fix any kind of accessibility issues that you come across. Fixing your Sitemap files, Robots.txt files and redirecting 404 redirects found by the Google Search Console.
• You can then check for other major technical SEO issues and quickly fix them all to make your website completely ready to conquer the search results. This helps you to find undetectable technical errors and immediately fix them.
Now that your website is totally error free and also optimized, you can now optimize your web content for the topic clusters. Once you choose and create your pillar pages, you can go back to older blogs and optimize them for this strategy. Here is how you can do it:
• Link back older posts to closely related pillar pages
• Have only single internal linking to the pillar page
• Optimize the blog with the target keyword in the corresponding topic
Step 7: Local SEO
Local SEO is important because it lets you to promote your business among the local customers when they are actually in search of it. You can also boost your local presence with local SEO.
The first step here is to make sure your business account is properly set up on Google My Business Listing and Bing. You can then optimize these listings with profile picture, images and descriptions. These listings address only the exact matches to the searches.
You should also verify your listings, which means that only you can edit it not giving that chance to anybody else. Once you optimize these perfectly, you can then create extra business citations like Yellow Pages and Yelp.
Step 8: Work On Link Building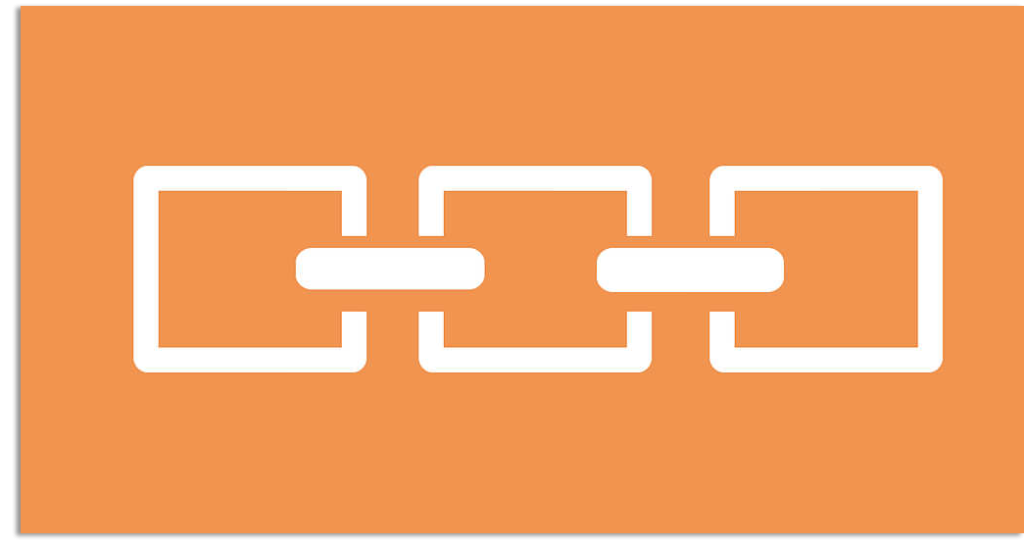 Link building is when somebody links back to your site. This is major ranking factor in Google. However, it is important to focus on the quality of the links rather than the quantity of the links. If you secure low quality and irrelevant backlinks your rankings will plummet.
So, even before you build good backlink profile, just check whether you have any toxic links already in your link profile. These toxic links will hurt you in the longer run, so it is better to get rid of it as early as possible.
Here are some quick wins for you to follow:
• Industry Related Directory Backlinking – Find industry specific directories with higher authority and trust and secure a backlink from them. This makes a great addition to your link profile.
• Competitive Backlinking – you can check the backlink profile of your competitors using some tools discussed above. You can then try and get backlinks from the same websites as them.
Concluding Thoughts
The main goal of this blog is that you should have a good understanding of your goals and the foundation of your SEO campaign strategies. Only when you define your goals and strategies, you will be able to implement it properly and get the desired results.