UI Designer – What Do UI Designers Actually Do?
Still unclear about the role of a UI designer? Well, don't worry, you are not alone.
For most of the people, the role of a UI designer still remains totally confusing or unclear. When you Google the phrase "UI designer", you might find yourself more confused than ever before.
In general, UI and UX are so mixed up and lumped together that it makes it difficult to understand that one begins where the other ends. Although both of these are linked inextricably, it is essential to understand that the field User Interface design has its own rights.
Well, there is certainly some overlap, but finally, User Interface design will have its own set of duties, thereby demanding a new set of skills.
Now, are you considering a career in the UI designing and would want to know what is awaiting you? Then we would say that you are already there, but would require some more clarity on the actual matter.
In this blog we will provide you a clear picture of what a UI designer does and what skill sets are required to get into this role.
What is User Interface Designing?
Let us first understand, what is UI design? UI design or the User Interface design is an essential subset of UX. Both of them share the exact end goal.
That goal is to provide an overall good user experience to the search users.
However, UI designing entails a different set of tasks. In simple words, UI is nothing but what you leverage to interact with a particular product, while UX focuses on making this overall interaction successful. From this point we will solely be focusing on the UI.
Visual UI Design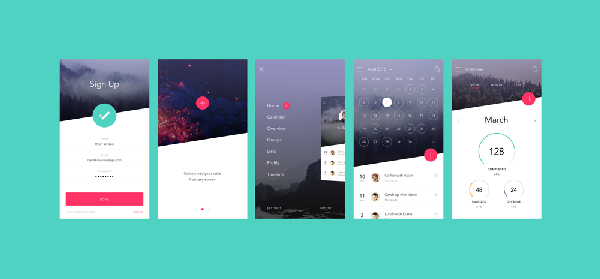 User Interface design focuses on the visual experience of the user. It decides the way in which users tend to interact with a given interface – which could be a video game, a website or an app.
UI designing revolves around how a user navigates from the point A to the point B across various visual touch points. Just think of swiping through the pictures as well as tapping a button.
The actual job of a UI designer is to properly design all the interfaces through which the users will navigate. They are also the ones responsible for creating the visual elements as well as their interactive properties, which support their movement.
UI Designing – Working with Human Behavior
A user interface designer/UI designer is also required to work keeping the human behavior in mind. Wondering how? Just look at it this way.
A great interface is the one that hardly requires any sort of thinking by the user. Look at your favorite app. It is simple to use and easy on your eye, isn't it? And when you installed it for the first time, you didn't end up spending ages figuring out hot to use it.
UI designers play a pivotal role in this part. They analyze the behavior of the human users and understand how their mind functions. UI designers make use of elements such as color, patterns and spacing to guide the users.
Being "intuitive" is the key to successful UI designing. So, not only will UI designers be very creative, they also view everything from the perspective of the users and anticipate what they look forward at every step.
They will then use this to come up with visual and interactive elements that respond with a natural flow to the user. For instance, say you are looking at an app to find a new home.
One particular listing catches your attention and hence you click on it to view it. Next, a full-sized picture pops up on your screen with the caption 1/5. This means there are more images and hence you just swipe through the gallery.
Were there any instructions provided to you to do this? Well, there weren't any, you somehow just knew it. This is exactly how a UI designer thinks and works. They think what u expect and accordingly implement it.
What Kind of Tasks Can a UI Designer Expect?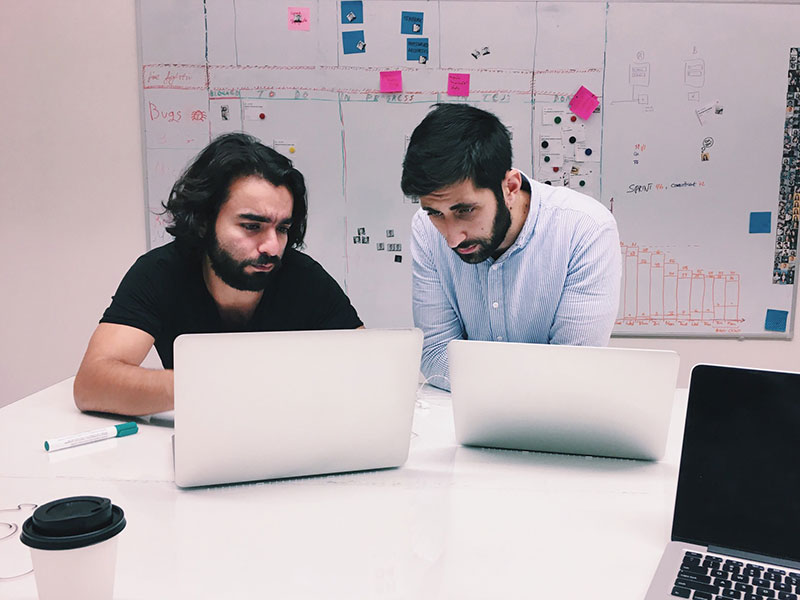 It is the responsibility of the UI designer to bring the vision of the UX designer to life. But how can they go about this? Well, the role will hugely vary depending on whether you are a free lancer or an in-house staff.
It also depends on the type of the projects you undertake. However, on the whole UI designers can expect the following types of tasks.
Collaboration
UI designers should always be on their toes to collaborate and interact with the others. Communication will be they with everyone from the UX designers to the developers to the clients – at every stage of designing.
Particularly at the beginning of the designing process, UI designers will be closely working with both UX designers as well as the clients. After all, it is all about the humans, so it is critical to spend time on understanding the brand as well as its target audience.
Also, it is essential to identify the goals that drive the users when they move around the interface and what would their expectations be? While user research and persona falls under the UX, UI designers should definitely use this information.
UI designers will be provided with a wireframe by the UX designers, upon which they can begin their work. Finally, the completed designs will be handed over to the designers.
Therefore, it is important to build a rapport across different teams and clearly deliver the work.
Design
UI designers should definitely have a hands on when it comes to design. This might include developing visual touch points, designing the screens and making these two interactive.
They are also responsible to ensure consistency. So, UI designers develop a visual language or create a style guide, which can be leveraged across the board.
Following are some of the specifics that UI designers are expected to see:
Designing the screens with which users will be interacting
Fore thinking how the app might get displayed across different screen sizes
Responsive designs
Designing UI elements like scrollbars, icons, buttons and sliders
Choosing the correct typeface and colors
Defining every UI element's interactivity – like what happens when a user clicks on a button
Developing animations
Creating style guides for consistency throughout the app, to ensure familiarity and consistency with the user
The design stage always entails putting mood brands together, sketching different ideas as well as creating wireframes.
Prototyping
UI designers test their designs repeatedly. This is exactly where prototyping comes into picture. Prototypes are the ones that help to showcase the visual designs in action.
This helps the UI designers to quickly spot any flaws and fix it right away. Any other rough edges can also be smoothed. Testing and prototyping is an essential part of the UI work flow.
This ultimately helps the UI designers to confidently tick all the boxes before presenting the final product.
Closing Comments
UI designing holds several opportunities and requires the UI designers to wear a lot of hats for successful designs. While UI designers should have an eye for detail, the psychological aspect cannot be overlooked.
Hope this left you with a clearer picture of what UI designers actually do. Now how about sharing your thoughts in the section below.