What are Keyword and Why is it Important?
Even before you understand what are keywords, do you know your website is already ranking for a specific keyword?
Yes, such is the beauty of SEO keywords. Whether you know keywords definition, keywords meaning or even before you make an attempt to define keyword, you are already using it.
What Are Keywords?
Keywords are nothing but the topics and ideas that explain what your web content is all about. When it comes to SEO, search keywords are the terms and phrases, which search users type out into the search engines.

They are also referred to as "search queries", "SEO words" or "keywords for SEO".
If you filter down everything that is present on your web page, including the copy, images and videos, to simple basic phrases and words, these will become your "primary keywords".

Keywords SEO is extremely important because it defines what users are looking for and helps you to address the same.
As a marketer, content creator and a website owner, it is important for you to ensure that the keywords on your web page are highly relevant to what the users are searching for.
This assures a better chance of them finding your web page among others in the Search Engine Result Pages.
What Makes Keywords So Important?
Now that we have already answered the question "what are keywords", let us now move to another important question "why are keywords important".

Keywords serve a specific purpose. So it is certainly no good if you scatter keywords here and there in your web content.
This requires the creation of compelling content wherein you will be providing real valuable information to the real users.

It is not wholly about sending hints to your robot friends in Google.
To get started, you will have to begin following a basic set of rules on keyword usage. Unique keywords have to be used on every single page of your website.

These keywords have to be placed in the areas where humans and robots generally look for.

This assures them that your website has what they are actually looking for.
These areas include the body of your content and title tags along with other leads to significant points like loopholes of clickbait.

When you use tantalizing vague titles, you may feel that you might get more number of clicks.
But, this works in a totally opposite way.
By not having the actual search terms or by disguising your title, you will not be able to leverage the power of keywords.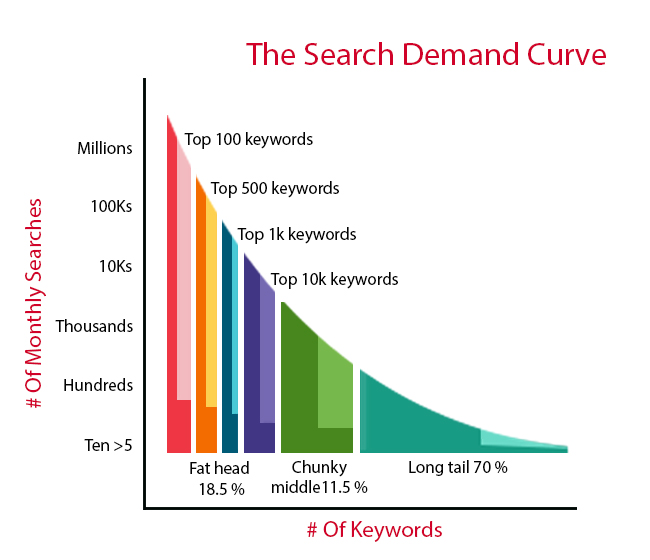 Another great option would be to work your primary or the focus keyword into the URL, meta description, image alt text as well as H1 of your page.

All these are the areas which provide clue to the search engines and explain them what your web content is all about.
Adding keywords in these areas is an important way to precisely target your content search engines and search users.

Although this techniques do not help you to instantly shoot up to the top of the SERPS, it is a critical SEO practice.
Failing to carry out these basic steps might stop you from ranking even by any other means.
Formulating Content Strategy Using Keywords
Most often, you tend to begin with the keywords, use it and then create a piece of content around it.
However, at times, you might already have the content that was previously developed, but needs to be updated. In this case you just have to figure out ways to match that content with your target keywords.
To do this, you will first have to create something called as the content and keyword map.

By creating this particular map you will be able to clearly understand the kind of impact your content is making on your business and quickly identify all the gaps and weak links that have to be rectified.
As keywords are the elements that define every page of your website, you can leverage them to formulate a content strategy and organize your content accordingly.

The most basic way to get started with this is to begin with a spreadsheet.

Next, you can begin identifying all the primary keywords for every article.

Later, just build the sheets to your requirements by adding organic traffic, keyword search volume, page authority or any other metric that seems essential for your business type.
Ideally, every page on your website should target a unique keywords.

In general, your homepage is the page that usually targets broader industry terms.

Then, as you continue to create more pages with new categories, product pages and blogs/articles, the keywords can be filtered down to target individual niche confined to specific industry sectors.
Your Turn to Speak Now
This leaves you with the basic information on what are keywords and why are they important.

Do not forget to let us know how helpful this was by leaving your reply in the comments section below.