Comprehensive Guide on LSI Keywords – Top 7 Things You Should Know
Planning to make an online living? Well, then you better focus on good website ranking. This is exactly where LSI keywords can come to your rescue.
Using LSI keywords can help you to bring out your old content back into the limelight and also improve its ranking.
Having said all that what is Latent semantic indexing keywords?
Well, these are the highlighted phrases and words that appear in the descriptions in the SERPs.
They will be extremely relevant to the original search phrase.
LSI keywords are known to yield better and relevant search results, thereby boosting your search rankings while reviving your old content.
Latent semantic indexing SEO is the method followed by search engines like Google to compare and study the relationship between different concepts and terms.
You can leverage LSI keywords to improve your SEO traffic, get higher visibility and rank better in search results.
This LSI SEO tool will let you use LSI keywords in different ways to boost your SEO and an LSIgraph will aid this process.
There are multiple ways to find most searched keywords on Google, make it resuscitate your old content enhance new content and then repeatedly use the old images.
Now, everybody seems to be discussing a lot about these LSI keywords, for a good reason though.
LSI keywords help the search engine to decide which are the pages that are relevant to a given search query.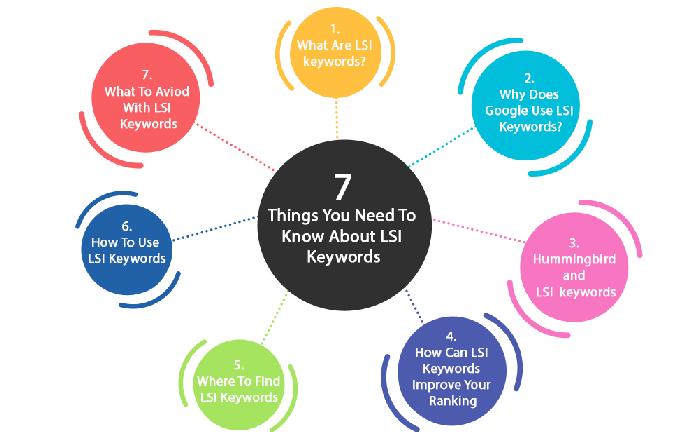 1. What Are LSI Keywords?
LSI stands for Latent Semantic Indexing and these LSI keywords are the ones that are related to the main keywords.
While most of the people feel that LSI keywords are just synonyms, they are actually wrong in their assumption.
These are just a set of words that are often found together mainly because they have the same context.
For instance, "itunes" and "Apple" are LSI keywords. Any guesses why? Yes, you are right.
This is because these two share the exact context and are also usually found together.
However, they are definitely not synonyms.
Here we have provided a few examples on how exactly these LSI keywords work. Let us say you blog post or web page is about cars.
Then you can be considering any of the below 5 different meanings of the "Cars":
The Disney's animated movie – Cars
The Canadian Aviation regulations – CARs
Cars as "vehicles"
Canadian Association for Rally Sports – CARS
1970's American music band – The Cars
How will Google be able to understand which version of 'Cars' will be relevant to your page.
This is exactly where LSI keywords help.
Google will then look for the LSI keywords present on your web page to analyze what would be the correct meaning.
1. If it comes across terms such as championship, Canadian, rally, sport, association etc., then it identifies that your page is about Canadian Association for Rally Sports
2. If the Google finds terms like sell, new, dealers, repair, vehicle, used etc., then it will understand that it is all about vehicles
3. If words like aviation, aerial, regulations, aerodromes, airports and administration then your page will be considered to be about Canadian Aviation Regulations
4. If words like directed and co-written, movie, produced by, Walt Disney, film and motion picture, Google understands that page is about the animated movie – Cars
Now, let consider another example where a blog post is regarding Apple.
So, how does Google understand what is it you are referring to – the company or the fruit?
Again, it relies on LSI keywords:
If your web page contains terms like apple stores, apple hulu, apple iphone 5, discount computers, itunes, apple stock price, apple news or apple new ipad then your page will most likely refer to apple computers
If your web page contain terms like eating apple, green apple, baked apple, fuji apple, honeycrisp apple and red apple, then your page will be about apple – the fruit
Having said that why do your think Google started leveraging LSI keywords?
Good question, let us now look into it.
2. Why Google Uses LSI Keywords?
At one point of time, the only way in which Google measured the relevancy of a page for the search query was the density of the keyword in that web page.
This made keyword density is extremely spammed and abused.
For this reason Google began to shift the focus from the keyword density and started looking towards the LSI keywords.
This is because a legitimate web page will contain numerous other words that relate to the product or service under question in one way or the other.
On the contrary, keyword-stuffed web pages will just have one or two keywords without the actual intent of conveying the meaning or information to the end users.
In this way LSI keywords helped Google to filter out the good and reliable pages from the rest.
However, there is yet another reason that Google began leveraging LSI keywords.
The reason is these keywords help Google to correctly understand the exact meaning of the given search query as well as what the web page intents to convey.
This entire setup enables Google to enhance the match between what people find in their search results and the query that they are keying in search engines.
3. LSI Keywords and Hummingbird
August 2013 saw the advent of the Hummingbird algorithm introduced by the Google, which is also referred to as the semantic algorithm.
This algorithm hugely focuses on the synonyms, thereby drastically improving the ability of Google to better understand a web page's context.
While Hummingbird is mainly interested in the intent of the search users, the previous algorithm updates just focused on the individual words of the given search query.
But, Hummingbird takes a look at every word within the entire search query's context.
In simple words, this algorithm – Hummingbird – tries to understand the meaning and helps the Google to match the search results with the user intent.
Well, how does all these help you to rank better on SERPs. Let us now look into it.
4. How Do LSI Keywords Help to Improve Your Ranking?
LSI keywords will help you to boost your SEO efforts. Following are some of the major ways in which these keywords can add value to your SEO:
As Google now looks at the overall context rather than just the keyword density, it only means that your page rank will definitely be higher when it comes to all your main keywords. This is mainly because Google now understands the complete context of your web page better like never before
Let us assume that you have just reached the keyword density limit on your web page – if you repeat your keywords anymore even by chance you will be risking a huge penalty by the Google. However, with LSI keywords, you will be able to safely add closely related keywords
LSI keywords will be the ones that are closely related to your primary keywords. In other words they are just your keyword variations. So, what does this mean – your page will come up on SERPs for your primary keywords and its variations
5. Where Can You Find LSI Keywords?
There are multiple ways to find LSI keywords following are some of them:
1. Simple Google Search
Just key in your primary keyword and the Google will just highlight all the LSI keywords that are related to your primary keyword.
Here, along with the primary keyword Google also highlights the LSI keywords which are the synonyms of those keywords.
You should now add even these keywords to your web page.
Adding these to your web page will help you to rank higher for your primary keyword and will also make you to be found for all the keywords that are closely related.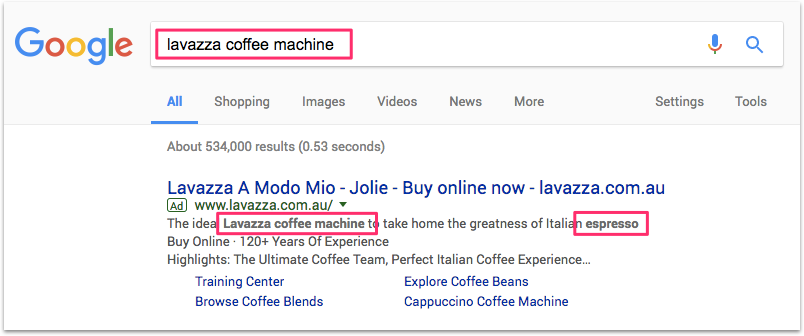 2. LSIGraph
This is a free tool that is designed to generate LSI keywords.

All that you have to do is to just enter your primary search term and then scan through the available results to pick your LSI keywords and add it to your page.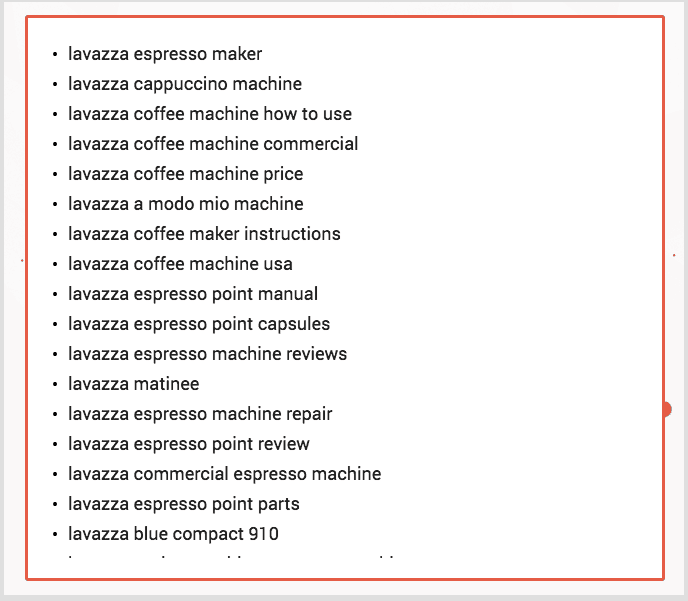 3. NicheLaboratory
Yet another free tool that is available online. Just type the primary keyword in to this tool and get a list of all the related keywords.

However, you can take the call on which one of these will be related to your niche.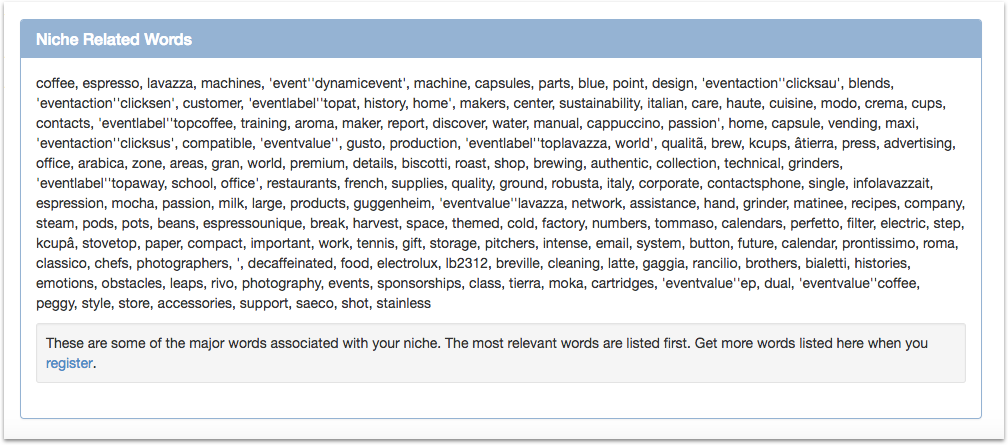 4. SEOPressor Plugin
Also known as the Google Emulating Revolutionary on page SEO analysis, this plugin provides advanced analysis of LSI and has two major features that help you to yield your LSI keywords:
SemantiQ Density analyzer
Progressive LSI Keywords Engine

5. Ultimate Keyword Hunter
This is a downloadable software that is specialized to identify LSI keywords.
Although it is free, currently it is available only for Windows.

6. How Can You Make Use of These LSI Keywords?
The best way to leverage them is to evenly sprinkle these keywords throughout your web content – blogs, articles or web pages – as long as it looks appropriate and natural.
Also, some of the LSI keywords will just be synonyms of the primary keywords.
Under such circumstances, you can easily substitute them for your primary keywords for a couple of instances.
However, it is necessary to keep 2 to 3 instances of the main keywords as well.
There is no need for you to worry about the density of your primary keyword because the keyword density is long replaced by the semantic indexing.
Following are the areas where you can use LSI keywords:
First paragraph of text
Last paragraph of text
Links anchor texts
H1 and H2 tags
URL address
Page title
7. What Should You Avoid While Leveraging LSI Keywords?
When it comes to your primary keyword it is a good idea to stop over optimizing your web page using a specific LSI keyword.
Over usage of an LSI keyword can get you in trouble by grouping you in the territory of keyword stuffing, ultimately attracting a penalty by the Google.
So, the best way would be to keep the usage of the LSI keywords to the minimal on your web page.
Summing Up
The best way to leverage LSI keywords is to make it look natural and appropriate in your web content.
However, if you are planning to improve your SEO, then you avoid repeating your primary keyword.
So, the bottomline about the LSI keywords is to make them look natural without making it sound contrived.
All set to go ahead and watch your pages rising high through the SERPs?
Please do not forget to tell us how helpful this post was by leaving a reply in the comment's section below.