Danny Sullivan – Founder, The Search Engine Land
Danny Sullivan is the man behind two of the most popular SEO related websites – Search Engine Land and Search Engine Watch.
Search Engine Land is an industry related publication that reports and covers major events and findings in the field of search engines, search engine optimization, and search engine marketing.
Search Engine Watch is a sister website published by Third Door Media where Danny was a partner and Chief Content Officer.
It covers the broader topics related to digital marketing such as social media, email marketing, display advertising, mobile and marketing technology, and analytics.
Third Door Media also publishes Marketing Land and Danny retired from the position of Chief Content Officer in June 2017.
Danny Sullivan joined Google in October 2017 in the capacity of an adviser within the search division.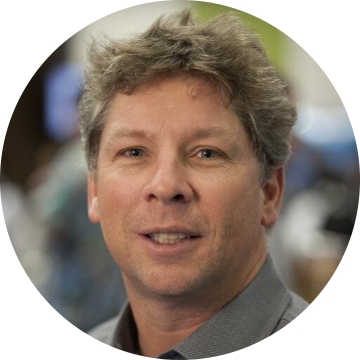 His primary role is that of a search liaison where he will help the public better understand Google search engine while helping Google better interpret public feedback.
In 2015, Danny was adjudged to be one of the top 50 marketing influencers by the magazine Entrepreneur.
Born in 1965, Danny Sullivan was raised in California and graduated from University of California at Irvine.
He started off his journalistic career with the Los Angeles Times and later with the Orange County Register.
He later went on to found Maximized Online where programmer Ken Spreitzer was the co-founder.
He is married to Lorna Harris and moved to a small village in England – Chitterne.
The couple have two sons and since moved back to Newport Beach, California.
While writing an article for Search Engine Watch, he inadvertently coined the term 'search engine marketing'. His modesty, however, prevents him from accepting the credit for coining the term.
Search Engine Watch

In April 1996, Danny posted his research about search engines and titled A Webmaster's Guide to Search Engines.
This led to his founding of Search Engine Watch in June 1997.
This was essentially all about getting good results in a search engine and considered to be one of the earliest works on search engine optimization.
However, in November that year, he sold it to MecklerMedia (currently Jupitermedia) for an undisclosed amount.
He continued there as the editor-in-chief and over saw the maintenance of the site. The site was then sold to Incisive Media for $43 million.
Matt Cutts of Google described Search Engine Watch as a "must read" while Tim Mayer of Yahoo! termed it "the most authoritative on search".
While at Search Engine Watch, he conducted and staged the popular Search Engine Strategies conference as many as six times each year.
This was a massive hit and routinely attracted anywhere between 1500 to 6000 participants.
Danny announced that he will leave Search Engine Watch on November 30th, 1996, although he agreed with Jupitermedia to continue staging the Search Engine Strategies conference throughout 2007.
Search Engine Land

Founded in 2006 by Danny Sullivan, Search Engine Land is a journalistic website that carries news, events and other articles of interest about search engine marketing and search engine optimization.
It is also popular among SEO specialists for its blog posts about keyword research, paid search advertising (PPC), trends in search marketing (SEM), and search engine optimization (SEO) as well as advice, analysis, tips, how-to guides and tactics for search marketing.
Major media houses, both traditional and digital, routinely carry news and articles citing Search Engine Land as their source.