Importance of Keyword Research – Keyword Research for Digital Marketing
In this digital era, users just do not stumble upon your website. Instead, they look out for information, products or services they need. This makes Internet a great channel to reach out to users today, with a whopping 50% penetration from the global audience.
To make your business visible to the right audience you should target the right keyword(s). Ideally, the same keywords that the users would key in into the search engines. So, it is important to do keyword research before embarking on your digital marketing campaigns.
Today, there are several qualitative keyword research tools and keyword research methods to help you choose the right keywords based on their search volume and competitiveness.
Wondering how to do keyword research like a pro? It is quite simple. Once you importance of keyword research in SEO, you can become a keyword research expert and leverage suitable keyword research free tools to choose the top keywords that work for you.
How Do You Do Keyword Research?
The process of keyword research involves understanding the value of the keywords and measuring it against the competitiveness. The goal, however, is to boost your website traffic.
With so many tools around, it is obvious for you to think how to use Google trends for keyword research. Well. Once you get a hang of it, everything becomes easy.
One of the prominent tools is the Google Keyword Planner. Several marketers and businesses often ask "How to use Google keyword planner for keyword research". Well, it is a simple self explanatory tool that works wonders.
Evaluating the Importance of Keyword Research
While it is possible to reach out to 50% of the world's population online, it is important to understand the need to make sure you are visible to them. This is exactly where there is a need to understand the importance of keyword research. You cannot reach out without the help of highly targeted and specific keywords.
As internet marketing has exploded, almost every business has a hand in different types of advanced digital marketing techniques. Some of the popular online marketing techniques include content marketing, social media marketing, mobile marketing as well as conversion rate optimization.
Keyword research sets the foundation for all these digital marketing practices. Online tools like SEMRush, Google Analytics and others provide keywords, which explain where the organic traffic is coming from.
Keyword Research is a Blueprint of Your Online Marketing Efforts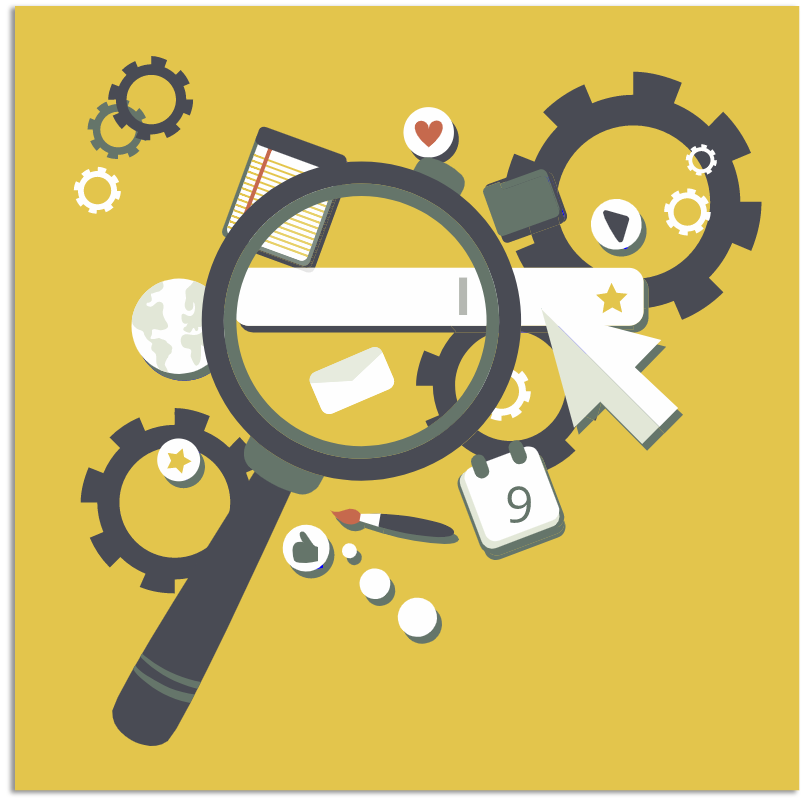 Keywords show what your business does, what products or services you offer, whom you target, etc. When you use the relevant and right keywords, your content marketers will know what kind of content they should market. This ultimately helps you to build your CRO funnel with a eider mouth.
Therefore, keyword research can be regarded as the blueprint of your online marketing efforts. It makes everything more efficient down the line. Moreover, as discussed before, if you do not know which are the relevant search terms that lead to your website, how will you drive traffic, generate sales and boost ROI?
Now, one thing we would like to say at this point is, keyword research is an ongoing process, not a "one time thing". Still, several marketers do not do keyword research regularly for different reasons.
Maximizing your keyword research will help you to get the most qualified leads. That is the importance of keyword research. It ultimately helps you boost your conversion rate and generate higher revenue.
Here are a few major reasons that explain the importance of keyword research for successful digital marketing. Let us look into it one by one in detail.
1. Keyword Targeting for Website Pages
When we talk about keyword targeting in SEO, it is about using specific keywords for a particular web page(s). Here, typically, every page on the website should be assigned with a focus keyword, which focuses on the topic of that page.
Say, you have a pet grooming business and you happen to sell kitty collars. So, you should have a page dedicated to that product. Assume you write great content for that and the page also ranked #1, when the keyword "kitty collars" is searched on Google.
Still, you might not be able to get the traffic that you were expecting. So, what could be the reason? Part of the issue is that your focus keyword is not a phrase that is highly searched.
While this keyword would rank #1 in Google, it might not be frequently used keyword. This will make you lose out on majority of the organic traffic. This is exactly where keyword research can come to your rescue.
Thorough Keyword Research
A good keyword research will dig deep into your industry and helps you understand how potential customers actually search for the products and services you offer. While you prefer calling your product "kitty collars", potential customers will be searching for more generic terms like cat collars.
Therefore, keyword research will help you know what customers are looking for and quickly appear in that spot. Ideally, your focus keyword should target all the possible search phrases to some extent.
2. Competitiveness of the Keyword
While knowing what the customers are looking for is a great way to start, it is also important to have a list of keywords is important to create your strategy. For this you should know how competitive your keywords are.
Although your primary keyword will have high search volume, it is essential for you to check the competition for that keyword. High volume keywords are often accompanied by steep competition. By competition, we mean that you will have to compete with the industry leaders, which will unfortunately will be an uphill battle you are bound to lose.
So, instead choosing high competition and high volume terms, you can turn to long-tail keywords – more specific or detailed queries. These terms will often have less competition, which gives you a chance to compete for organic traffic.
Long-tail keywords are the extended versions of the primary keywords. Say, your primary keyword is "chocolate cakes", then the long-tail-keyword will be "delicious chocolate cakes".
Unfortunately, these keywords come with a trade off – that is they will typically have very low search volumes. However, these keywords are good at converting your visitors into customers.
Therefore, a solid SEO strategy should be a healthy mix of both, short-tail and long-tail keywords. Also, as a rule of thumb, be equipped to put in more efforts when you decide to target broader search phrases.
3. You Will Know What Keywords You Are ranking For
If you want to succeed in online marketing, then it is important for you to know where you stand. This is possible when you do keyword research, as you will be able to know what keywords you are ranking for and who are your competitors.
You can use SEO tools like SEMRush to get all the data that you are looking for. Tools like this will show you who your competitors are. Next, you can leverage Google Analytics. This helps you to find out which keywords you are currently ranking for.
Once you find this, you can immediately find the related keywords. You can turn to Google AdWords Keyword Planner to get the related terms. In SEMRush also this can be done by choosing the option "Related Keywords" present on the "Keyword Analytics" drop-down on the left hand side of the screen.
4. You Can Find Your Competitors' Target Keywords
It is important for you to know what keywords your keywords are targeting and then set your goals accordingly. This can be done by taking a look at their source code.
Once you find your competitors' target keywords, you will also be able to target these low-competition keywords and then successfully outperform the rest. When you get insights on the strategies that work for your competitors, you can quickly adopt it to boost your business and gain a competitive edge.
This becomes all the more significant when it comes to competing for the online space.
5. Keyword Research Helps you Think Like Your Customers
One of the biggest importance of keyword research is that it helps you to think like your customers. This can be your great strength because you look forward to serve your customers better.
When you know the "what" and "how" of their thinking, it will be easier for you to come up with a better online marketing plan. Keyword research helps you to identify the best possible keywords that are frequently searched by the users to find the products or services that you sell.
Once you find this, you can then check its competition and search volume and then identify the best possible long-tail keywords.
6. Increased Conversion Rates
Keyword research helps to increase the relevancy and the quality of your web content. This in turn attracts and retains the search users and potential customers. Meaningful content will ultimately help you boost your conversion rates.
When you place the target keywords in the right spot, it will positively impact your organic search rankings. Over 77% of the search users prefer organic links over paid ads and click on these organic links. So, you will targeting this huge segment with the help of keyword research.
7. Insights on Marketing Trends
Now, this is one thing that any marketer would never want to miss out on. Keyword research will help you to gain deep insights necessary to create a great marketing campaign that works.
Apart from the current marketing trends, keyword analysis will also present you with the user behavior, which is critical for any digital marketing campaign. You will be able to know what is important to your target audience or what is popular among them.
8. Enhance Your Audience Engagement
Last but not the least, keyword research helps businesses and marketers like you to get a chance to enhance the engagement among your target audience. Once you do keyword research you will know which are the keywords that bring traffic to your website.
You can then use those keywords to create content that fascinates and interests your users across various social media platforms. Therefore, you will be making an impact over audience across different channels, including organic search.
What Are the Major Takeaways From Keyword Research?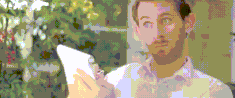 Search Engine optimization is critical to succeed in any business. Keyword make a huge part of this. If you want to have a strong online presence, then it is important to understand keywords and know how to look out for them.
When chosen and used properly, detailed keyword research will help you to boost your business to a great extent. Next, if you master long-tail keyword strategy, then you will not only see spike in your website traffic, but will also get higher number of visitors who will progress along your purchasing cycle.
Summing Up
One major importance of keyword research is that you do not have to waste time wondering what works for your target audience. As soon as you complete your keyword research you will be quickly able to get all the answers that you are looking for.
Apart from the right keywords, it also helps you to find all the necessary data and the findings needed to draft a good marketing strategy. Once you carry out a thorough keyword research, do not forget to completely optimize your website for those keywords.