The Complete Technical and On Page SEO Checklist : For a Fully Optimized Website
Let's not pretend that optimizing your site according to On Page SEO Checklist is easy.
It's easy to get lost in the myriad of steps and processes to ensure that your site ranks well and attracts traffic.
However, any problem can be broken down into smaller pieces and addressing each smaller problem in isolation becomes easier.
SEO is no different!
Once you break down the processes involved into smaller parts, you can then take up each one individually.
So let's look at the three aspects of SEO each with its own unique characteristics.
They are:
On Page SEO (Also known as On-Site SEO)
Technical SEO
Off-Page SEO (Also known as Off-Site SEO)
In this article, let's look at the first two aspects, and you can find the next part about Off-Page SEO here.
The aim of the article is to provide you with an SEO implementation checklist for each of the parameters so you can audit your site against each of the point.
On Page SEO: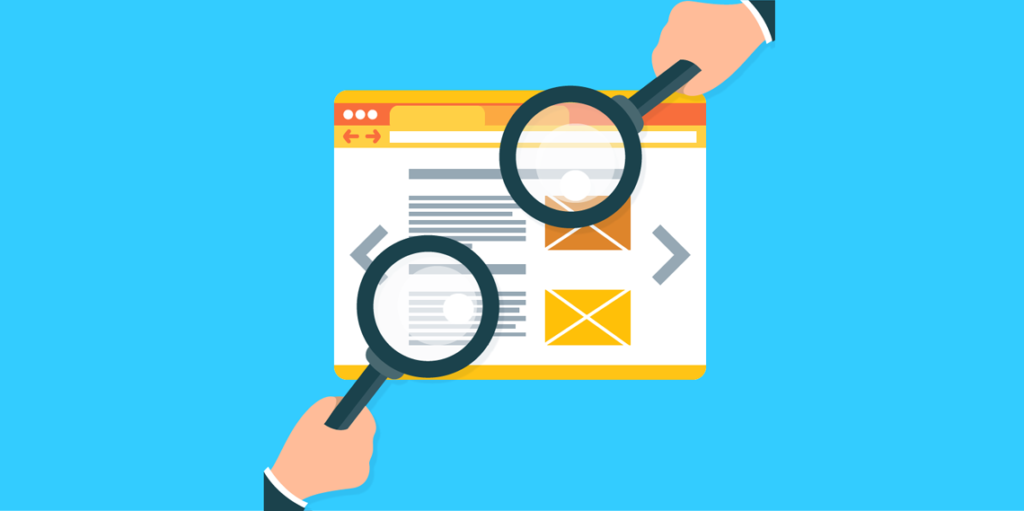 Simply put, all the aspects of your website that goes in at the time of building or coding along with content forms on page SEO.
Just keep in mind that these parameters are directly under your control and therefore it's the perfect place to start.
As the name suggests, this aspect of SEO is applied at the page level.
So the points discussed here should be applied to all the pages that you like the search engines to index.
Within on-page optimization, the process begins with targeting the right keyword.
Although you can target several keywords within a page, the best practice is to limit each page to one or two keywords.
If you end up targeting more than two keywords, you should review your site structure and consider breaking up that page into two.
Before you audit your site using the website audit checklist template provided, it's a good idea to know where you stand.
To do this simply visit this keyword position checker and enter the page URL along with targeted keywords.
Make sure to enter each keyword in a separate line in the tool.
The tool assigns a position to your page with respect to the keyword entered. This position is the overall rank.
For example, if the rank is 6, then you URL will be 6th on the first page of SERP. If the rank is 11, it means your URL will be 1st on the 2nd page of SERP and so on.
This will give you an idea about where each of the pages stand vis-a-vis the targeted keywords within the page.
And once you know where each page stands, you can then determine the effort and direction required to push up the ranking order.
Armed with the page rank for each of the page on your site, you are now ready to consider each of the point mentioned in the checklist.
Note that search engines consider as many as 200 factors while determining the page rank.
However, the factors mentioned in this article (and the next), together account for approximately 80% of the weightage.
As you develop your SEO strategy and move from basic SEO checklist to advanced SEO checklist, you will add more factors and that will eventually give you the edge.
On Page SEO Checklist for Content:
Here's the On Page SEO checklist for content:
High-quality content that is fresh and relevant to the user's search query
Content is at least 500 words long
Headline contains the target keyword (or keyword phrase)
At least one sub-headline contains the target keyword (or keyword phrase)
The target keyword (or keyword phrase) is appears frequently throughout the copy
The target keyword (or keyword phrase) fits in to the copy naturally and doesn't affect the readability – don't write for the engines, write for the reader
Use terms and ideas related to your target keyword
Use images, graphics, and other visual elements that illustrates the target keyword
Each image should carry an apt caption or a heading and include target keyword
Create copy that's users find useful, and rich in information. The idea is to create great content that users will want to share
If you are offering your services within a city or specific geographical region, mention the city name or region throughout your copy, including the footer
This may sound obvious but be sure that your copy is free from grammatical and spelling errors
Add social media widgets so your users can directly interact with your social media account from your site
On Page SEO Checklist for Coding
On Page SEO checklist for coding:
Use target keyword in the URL (permalink)
Title tag, also known as meta title, should be unique for each page and include the target keyword. It should be 0f 70 characters or less.
Meta description is the ad copy for your page and appears along with the search results. Although search engines do not assign any value towards page ranking for this factor, it affects the click-through rate. It should not be longer than 300 characters and must include your target keyword.
Every image must include Alt Text element that contains the target keyword
Internal linking: Using hyperlinks to link a page with other links from your site. Keep in mind that the pages thus linked must be similar topically. Search engines find it easier to crawl your site and users can navigate easily.
Mobile friendly version: Search engines increasingly placing high emphasis on mobile friendly sites as more users switch to mobile devices. Using a responsive design is the best way to address this challenge.
Technical SEO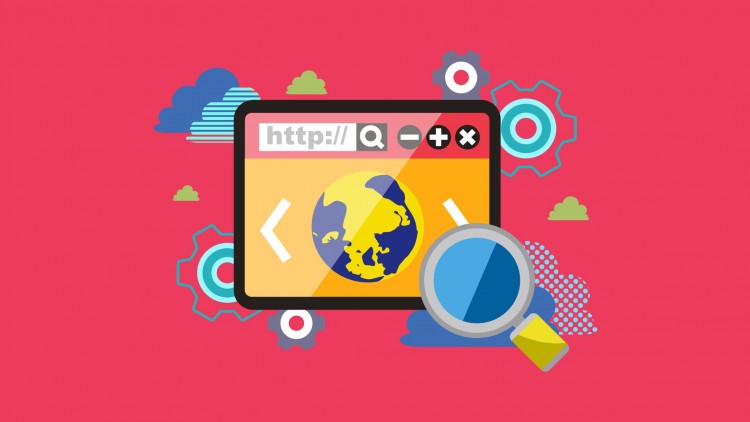 As the name suggests, technical SEO deals with aspects of website optimization that are related to the technicalities of website functioning.
From the server end functionalities such as page load speed to the search engine side functionalities such as indexing, these parameters form the crucial factors that determine the overall performance of your site.
Although most SEO specialists merge this with On-Page SEO, it's important to differentiate technical SEO checklist from on page SEO checklist because the factors that are covered under this topic applies to the whole site.
That is, you don't have to apply these techniques to each page of your site but only on your site as a whole.
So let's look at the factors that determine your website's performance from a technical SEO standpoint.
Technical SEO Checklist
Search Engine Indexing:
Indexing is the process of search engines finding out the existence of your website among the millions of sites in the world wide web.
It seems obvious that once your site is out there live, search engines will find it.
While it's true that search engines will eventually find your site, it might take a longtime for it to happen on its own.
To find out if your site is indexed, simply type "Site:yoursite.com", without the quotes into Google.
If your site is indexed, you are good to go.
If not, there are few proactive steps that you can take to force Google to index your site.
Sharing links to your site on Google+ and ensuring that your followers like and share your content is one sure fire way.
Site Load Speed: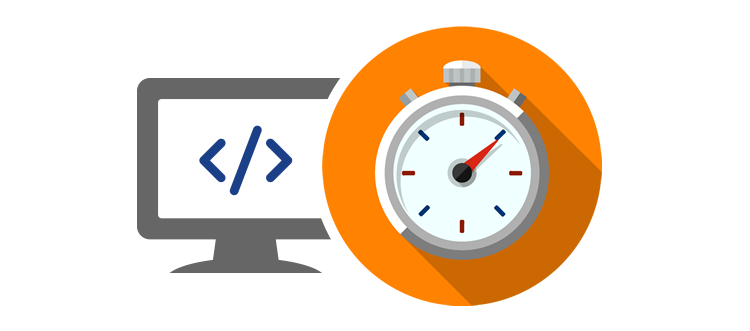 Most visitors to a website will abandon the site and move on if they wait for more than few seconds while it loads.
With high site load time, you not only lose potential visitors, but also lose vital search engine points towards a better page rank.
One way to check if your website loads fast is to use Google's very own PageSpeed site and click on "Analyze with PageSpeed Insights".
Put in your root domain and and click 'Analyze'.
After conducting a thorough check of your site, Google will arbitrarily assign a number between 0 and 100.
Higher the number, higher the page load speed.
What's more, it also gives you a list of corrective measures specific to your site.
Once you have addressed all the issues laid out by the tool, you are good to go.
As a rule of thumb, any score that's above 60 is considered decent.
Server Response Problems:
This is one of the most common technical issues due to which a website might lose its SEO value.
The best way to detect whether your site has these issues is through Google's Webmaster Tools.
Creating an account within this tool requires that you verify the ownership of your website. This step includes accessing your site's codes.
If you are not familiar, contact your IT guy.
To view the server response codes that your site returns to your users, check "Health" and "Crawl Errors".
These two sections are a goldmine of information about access-denied issues, page-not-found 404 errors, and the likes.
No site can be technically perfect and it's alright to have few errors.
However, if your site has too many of these errors, check with your site's webmaster and try to resolve as many as possible.
Put Webmaster Tools to Full Use:
The Webmaster Tool we discussed in the previous section is lot more than just finding server errors.
There's a whole host of features and tools waiting to help you fix a range of technical issues in your site.
There are various articles on the world wide web that you could use to better understand the features that this tool offers.
Here's an article that will help you get started.
Detect and Fix Broken Links:

Like I mentioned earlier in this article, Google uses more than 200 factors to rank a page.
Some are positive (presence boosts ranking) and some are negative (presence diminishes page rank).
Broken links emanating from your site clearly belongs to the latter.
To find and fix these broken links, you could use any of the free online tools.
I find Broken Link Checker to be one of the best.
You simply enter your root domain in the tool and let it do all the spade work.
Once it gives you a list of broken links, you could either fix them if they are important or remove them if they are no longer relevant or useful.
The Bottom Line
The process of optimizing your website no longer has to be a confusing one.
With a proper approach that's based on careful categorization and meticulous implementation, you can systematically determine and fix the issues that affect and take advantage of the factors that boost your page rank.
With both on page SEO checklist and technical SEO audit checklist, you are now equipped to optimize your site and take it to the next level.
Keep in mind that the checklists provided here only takes care of the most important factors and you will need to polish it up if you want your site to compete with the best ones out there.
Do you have any SEO factor in mind that you would like to know more about?
Is there an innovative way to implement any of the parameters discussed here?