Top 16 Reasons Why Social Media Marketing for Your Business Should Have a Strategy
Wondering why social media marketing strategy is so critical? Well social media strategy is the one that helps you to yield the desired marketing results.
Today, 90% of the marketers say that social media marketing helps them to get higher business exposure. Also, 66% of the marketers who spend a minimum of 6 hours of their time on social media marketing have witnessed more leads.
So, what do these stats imply? Well, no matter what you sell as well as who you sell it to, creating your own social media marketing strategy will certainly help you to grow your brand without making a hole in your pocket.
That is the power of social media strategy or the importance of social media. Today, some people still dig into their heels and ask – what can social media marketing strategy do to me? Do I really require it?
Hell Yes! You certainly do and social media marketing strategy is one of the important means of marketing. So, what is social media marketing? Or what are the benefits of social media marketing? Or why social media marketing is important?
Well, it is simple. This involves a social media marketing plan where relevant social media content is posted across various platforms. So, how to how to make a marketing plan? How to do social media marketing? Or how to create a social media strategy?
Relax, we have put together some of the most compelling reasons for "why social media marketing" is important.
Without any delay let us now dive into social media for business:
Impact of Social Media on Web Traffic
1. Drive Targeted Traffic Through Social Media Posts
No matter which industry sector you belong to or what audience you target, a huge amount of your leads and customers will be there on social media. A recent study by the Pew Research Center states that 68% of the Americans adults are active Facebook users.
Next, in the 18 to 24 year-old bracket over 78% are active on Instagram and over 45% on the Twitter. Among those who are 65 and above – 37% are active on social media.
Getting access to all these customers will boost your traffic. Normally, when you update a web page or post something new, it will take some time to gain traction across Google.
This is not the case with the social media posts. Social media offers public an opportunity to easily find your web pages and click through to visit your website. Also, as these posts show up for those who are interested in your offerings, you can be assured of quality leads.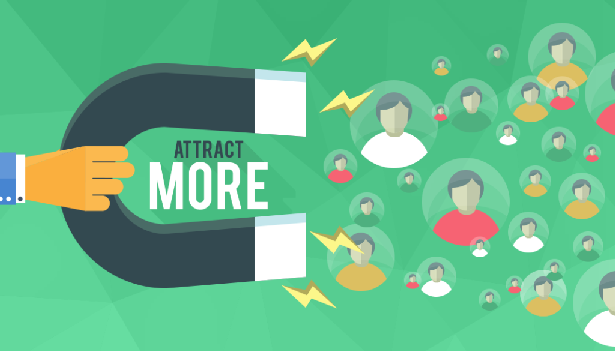 You can expect dramatic results. For instance, one Reddit click can drive 20000 visitors over a weekend. Now, this is phenomenal and you could capitalize on this.
Still thinking why social media marketing is critical?
2. Social Media Marketing Boosts Your Site SEO
If you are thinking of importance of social media marketing, then boosting website SEO is a major benefit offered by social media marketing. In fact, social media and marketing complement each other.
Search engine bots are equipped to quickly identify the web pages that consistently drive traffic. As social media drives more traffic to your web pages, it helps you to get considered by the search engines and rank higher on SERPs.
3. Great Tool to Connect with Industry Leaders and Consumers
The major element that makes social media marketing so effective is the great interaction that it facilitates with a huge customer base. Daily tweets and status updates will help you to get answers to the following:
1. What sort of products they buy and why?
2. What are their hobbies?
3. What sort of posts do they share a lot?
4. What kind of websites do they visit often?
Answers to these questions will help you to create a good social media marketing strategy and will leave you with obvious marketing benefits. At times you can also identify the pain points of your customers, thereby refine your product strategy and improve sales conversion.
However, the question that you should answer would be "why social media marketing is needed"? The answer for this drives your success.
 4. Active Social Presence Helps to Build Relationship with Target Audience
Users on Facebook, Instagram Twitter etc. are generally in social networking rather than marketing. So, there is no point in pitching across your best sales pitch to your audience. This is an important social media strategy.
The best social media marketing strategy would be to get them engaged. So, once you see social media as a way to connect with your audience, you will be able to transform your brand.
You can also make connections with the leaders and influencing people in your industry. Enormous exposure brings in new leads, over time these become followers. Ultimately these followers will become your customers who will then become your brand promoters.
So, this social media strategy assures you with major ROI. By now, you should be clear why social media marketing is essential.
5. Social Media Allows Better Targeting and Retargeting
Social media platforms support ads that are highly targeted. These can be modified based on the customer needs. For instance, through Facebook ads you can segregate users by factors like location, industry, education, age etc.
So why social media marketing tactic like this is critical? This social media marketing strategy will help you to get highly targeted leads.
6. Get Noticed & Earn Media Coverage at Events
No matter how you measure the success of your event, every kind of event requires effective promotion. Active social presence always enhances such promotions.
This is the answer to the question why social media marketing strategy is important.
LinkedIn and Facebook will assist you to spread the word about your new advanced webinar series. Want to increase donations at your fund raiser event? Smart social targeting will help you achieve this.
Ultimately, this social media strategy helps you to get noticed better.
Effective Social Media Marketing is Key to Build Your Brand Image
7. Social Media is Critical for Customer Service
Quicker customer response time is no more optional. It is a necessary today. If there is any kind of problem with your offerings, customers expect you to resolve it right away.
Very few companies stand up to that expectation. A recent study by Sprout Social showed that customers across social media seek responses within 24 hours, still the average time to respond is just 10 hours.
Such small minor irritation can directly impact your profits. Customers reward businesses that quickly respond and resolve customer complaints and requests.
Therefore, maintaining an engaged and strong presence across social media will help you to keep your consumers happy and also maintain a positive brand image.
This requires an effective social media marketing strategy that works.
 8. Strong Social Media Presence Enhances and Builds Brand Loyalty
Texas Tech University published a report stating that brands having an active presence across social media tend to have more loyal customers. Now, it is not difficult understand this correlation.
When you engage the public across the social media, you will be providing your followers with critical information that they are looking for. You will also be providing them with some entertainment, help etc. without seeking anything in return.
This is a great social media strategy as it makes your customers feel that you value them as people rather than just revenue generating sources. So they will look at you like an entity that cares for them, which is critical to survive in this competitive market.
By now you should be clear about "why use social media for marketing", "why is social media important for business" or "why use social media".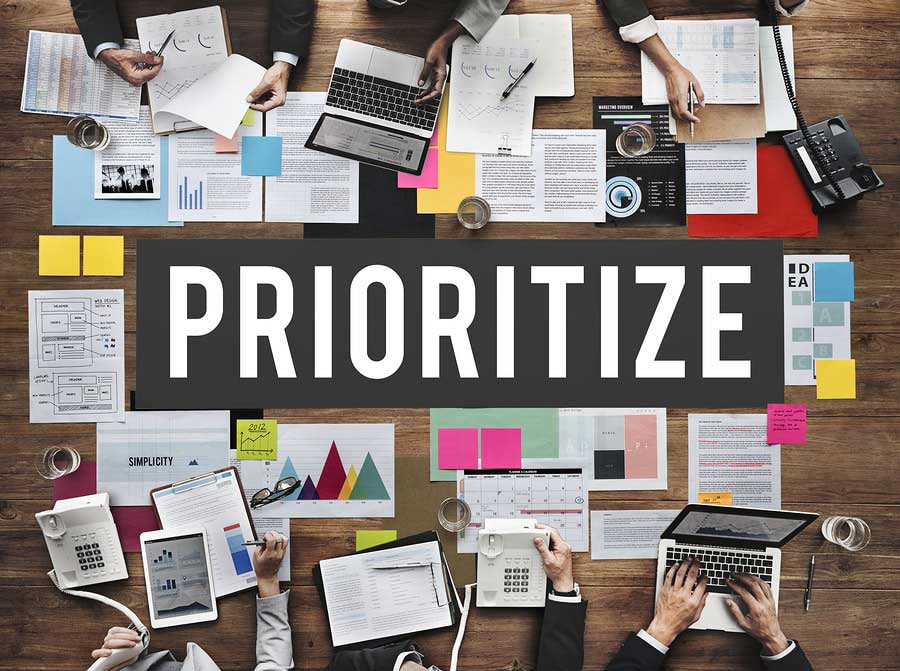 Slay the Competition with the Right Social Media Strategy
9. Your Competitors are Already Leveraging Social Media
Social media marketing strategy for branding can be extremely intimidating. While most of the brands have at least basic social media presence, the others active across various social media platforms.
So, what is your chance to stand out on the social media channels. Well, don't panic. It is much easier than you think. You can start by developing your voice and suitable social media strategy.
Later, you can regularly post and promptly respond to comments and messages. These simple steps will help you to build a strong following, which even the bigger brands find it difficult to match.
10. Offers a Level-Playing Field to Every Marketer
You do not have to pay anything to create your social media account. However, for maintaining your profile, you can either dedicate your valuable time or just outsource it to reliable social media marketing specialist who can devise a good social media marketing strategy.
Well, big brands will definitely have obvious advantages, – bigger budget, better brand recognition etc. However, if you are a new brand offering something exciting to the early adopters, an have an inspiring entrepreneur or a local brand with ties to community – then you stand a chance.
The social media strategy here is to resonate with your target audience.
11. Social Media is the King of Newsjacking
In today's media-saturated culture, it is difficult to analyze when you might get a great opportunity for your brand. Your brand might get tweeted by an influencing entity or at times there could be a meme or a news story on you.
If your brand manages to knock in of engage into the story, to which everyone is listening carefully, then you can higher visibility, better traffic, higher coverage and expect viral posts.
This is known as "newsjacking". It is always great to make your brand get notice when it is just breaking new. If you join the rush a little late, you will look like just another business that wants to ride the trend.
An active social media presence is a mandate to become one of the first voices to be heard out there.
Role of Social Media in Better Sales and ROI
12. Social Media Can Fetch You More Sales
Did you know, over 70% of the B2C social media marketers have successfully acquired customers across Facebook? Or for that matter 84% of the VPs and CEOs claim that they leverage social media to aid their purchasing decisions.
Simply put, the more you stay in front of your target audience putting across what they want, the more likely they will buy it. You can also influence the buying decisions of your customers at various points by being active on social media.
13. Directly Find New Customers Who Are Aware of Your Brand
Through social media marketing you will be able to directly look out for customers who are seeking information on your offerings – even when they are not particularly familiar with your products.
For instance, by using Hootsuite on Twitter, you can set up streams for specific keywords that are related to your products. As soon as you spot them tweeting about the kind of products you offer, you can either explain how your products serve their purpose or quickly direct them to your website.
By providing them with the new information, you will be able to influence their buying decision at various points. At the same time you can also portray yourself as a brand that is continuously evolving to address their needs.
14. Emerge as an Authority through Social Media
Right from answering Quora questions to joining various Facebook groups, social media platforms present you with ample number of chances to showcase your expertise.
By sharing relevant information, answering questions as well as giving advice, you can establish your thought leadership. When used carefully, this strategy will hugely enhance your brand's reach.
Your answers to the frequently asked questions will get showcased in Google search and other specific social channels. So, readers will start turning to your posts and refer their acquaintances to your social team, whenever they have queries.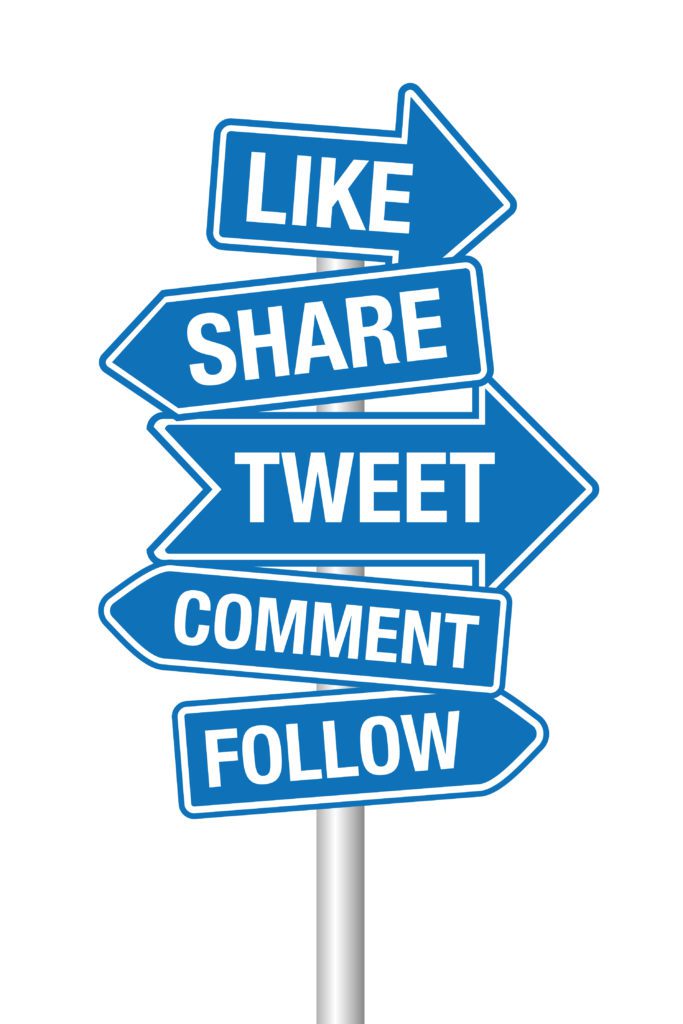 The Price to ROI Ration is Unbeatable When it Comes to Social Media
15. Get Unbeatable ROI on Your Social Media Ads
Once you boost the right posts across the social media, you will be able to get enormous traffic for just basic investment. A fraction of what targeted Google ads would cost you.
As of 2018, average CPC for Google AdWords fluctuates somewhere from $5.27 for employment and education to $1.20 for tours and travel. Based on the target keywords, you might have to pay $50 or slightly higher for a click.
When it comes to boosted posts you will have the chance to strategically spend on those that really matter to your audience. So, with minimal spending you will be able to get much higher traffic from a dollar when compared to AdWords.
16. Marketing Across the Social Media is Fun
When you host a Twitter chat to share pop-culture polls or launch a new product, you will not just be building your audience. You will be having a chance to interact with them, showcase your business and say what your brand is all about.
With so much efforts going into brand marketing and growing the business, getting an opportunity to build good connections with your consumers can be incredibly rewarding.
Summing Up – Turn to Social Media to Drive Revenue
No sales and marketing strategy or a tool can provide you with ample opportunities to influence your consumers when compared to social media platforms.
These platforms help you to constantly interact with your followers, thought leaders, taste makes, journalists etc. This in turn enhances your profile and improves your public image, thereby giving your business the sales it needs.
So, are you geared up for marketing on social media and take a big leap over your competitors? Then you should turn to social media marketing. Leverage social media and find your search rankings grow and your web traffic soar.
Liked what you just read? Well, then please don't forget to leave your comments in the section below.