Optimizing SEO Content – A Comprehensive Guide with Checklist
Planning to get to the top of the search engine results pages? Well, then you should be knowing the major ranking elements to focus on. One such element is SEO content.
"SEO Content" is one of the top three search engine ranking factors that help marketers like you to get to the top – as declared by the Google. So, what makes content great from the SEO point of view.
In this article, we have made an attempt to outline the elements that make top-quality SEO content, that is, the search engine optimization content.
There is no alternative to effective content marketing when it comes to modern day SEO. Like how wheels without engine will leave to peddling, similarly web content without a proper SEO content strategy cannot survive in the digital marketplace.
Similarly, SEO without any content is also like a new vehicle, which just does not go anywhere. Content requires SEO to cut through the competition among several thousand SEO articles out there.
Google has declared that "SEO content writing" is one of the top three factors that are critical to rank higher organically. So, what does that imply? Definitely not any piece of content.
Unfortunately, search engines do not just hand out checklists to top-quality content. They never will. It means that it is up to you to geek out and study results, dig Google Analytics and create huge spreadsheets. This is where content optimization comes into picture.
Wondering how to write SEO content? We have done the hard work for you and have presented you with the following checklist.
Step #1: Merge SEO with Your Content Strategy
Most of the marketers still have the habit of waiting till the content creation to implement SEO strategies. While SEO is a promotional tool, this is not the way it has to be brought in.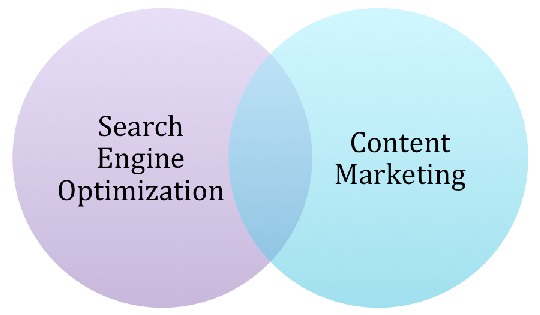 Figuring out what you have just created and then trying to fit in the SEO links and keywords is a bad strategy that just does not work. But this is not the case with a good SEO content strategy.
n effective content strategy begins with a thorough user intent and keyword research. When you are aware what kind of queries your audience is searching and know the kind of content they seek, you can design your content to address their needs.
Creating content that answers their queries will make them effortlessly move down the funnel. Basically, top-quality content:
Will always be a combination of understanding of the audience along with the user intent and keywords research. It should use the audience language to provide them with what they are looking for
Enables the reader to complete their specific task; generally, lengthier content rank higher as they tend to be more thorough. However, it is also necessary to retain the focus while writing lengthy content
Will guide the users with the next step and will also have a captivating call to action. When you know the journey of you buyers and readers, your content can provide with what they want
Step #2: Designing Great Content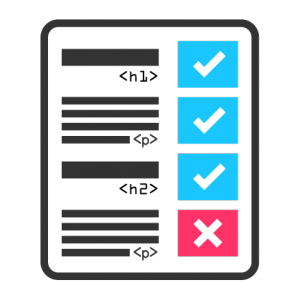 Good SEO always focuses on good user experience. When users are kept engaged, they tend to consume more and more content, interact with the content and also share it.
So, right from the details of the page layout to the overarching structure, pay attention to everything and ensure that your are creating great content.
There are numerous factors that make a piece of content "great", "thought leadership" or "sticky". They are worth considering and every piece of content should have at least a few of them, these include:
Clear coherent and simple
Sound credible experienced and valid
Totally unexpected
Concrete
Inspiring
Emotional
Entertaining
Trustworthy
Educative
Unique in value – not just in the content
Relevant and practical
Deep and thorough
Next, as you go ahead with content designing, do not forget to keep the audience in mind. After all, you should be writing for the users, while making it comprehensible to the search engines and definitely not vice versa.
High quality content:
Will be written for the audience rather than the peers – with language which is neither too flat and simple nor filled with industry jargon
Easy to share – with multiple social media buttons at the right spots
Easy to scan with shorter paras, bold texts, numbered and bullet lists, quotes, callouts etc. making it easy on the readers eyes and quickly digestible
Will have strong H1s and titles – actionable and enticing keywords with target keywords in them
Will anticipate the concerns, hopes and fears of the audience
It will be much better than the present SERP winners – spying out the competition to make sure your content is better than the best
Step #3: Creating the Right Content
There is nothing as unsettling as a typographic error in a piece of content that is otherwise just great. Although there is not strong evidence at this point, grammar is a critical ranking factor, it is more of a user experience or credibility concern.
In addition, providing links to other authoritative sites and citing the resources is a good practice and is also good SEO. Good outbound links tell search engines that you know what you do and also you associate your brand with the right crowd.
So, correct content will have the following characteristics:
Free of grammatical errors and spelling mistakes that is completely proofread – may be double proofread too
Link back to good, reliable and reputed sources – Wikipedia is one such source which is trusted by the Google
Will be checked for the fact – just because some particular statistics was quoted elsewhere by many people, you cannot post the same unless you find the source credible
Step #4: Checking the Keyword Usage
Of course you would have begun with the user intent research as well as keyword research. But, this is not all about understanding which words will apply to which content.
Instead, it is all about understanding how to make use of the researched keyword in a particular piece of content (the content under question).
While keyword stuffing is totally out, it is also extremely ineffective and could even prove to be dangerous. This means that Google is extremely savvy when it comes to keywords.
All these doesn't mean that SEO is over, it simply means that SEO should be used appropriately.
Also, it is important to note that users often look for keywords; Google recognizes common synonyms, also when users type a particular search phrase they seek the bold keyword in the SERPs.
While checking for the keyword usage in your content, you should ensure that:
Content is not overstuffed with the primary keyword. If you feel there are more primary keywords, you can replace some with synonyms
Keep organized thematic subsections, as Google can understand the synonyms you can go ahead use them
Make the keyword usage look natural and also try adding variants of the keywords in the content – synonyms, plurals etc. like humans
Make the keywords look natural even in the image alt tags
Keyword should also go into the URL as well as the page title
Add natural variants of the keywords within the very first 100 words of your blog
Technical SEO Content Considerations
Technical SEO is certainly a different thing altogether. Mostly technical SEO factors will be sitewide issues, which have to be audited. Before you begin SEO content optimization, all these should be fixed.
Here are some technical considerations that are specific to content:
Make sure that your content gets loaded in less than 3 seconds – check for the media files and other elements that could slow the loading
Should get displayed well on mobile – in case of responsive designs CTAs and forms should be tappable
Page included on the XML sitemap that helps the Google to locate and understand your content
Content should have keyword based anchor text
Keep the URL short
Go Ahead and Create Great Content
The best way to work it out is to do thorough user intent and keyword research and develop your own SEO content strategy. You can then go ahead and do some A/B testing to check what works.
All the best!