Off Page SEO Checklist – Measuring & Improving Off Site Factors to Drive Organic Traffic
Did you know that off page SEO checklist is not always about links?
Yes, it is much deeper than that. While smart marketers like you generally start off with on page SEO, you just cannot stop there.
This is because most of the aspects that matter to search engines generally takes place away from your website.
However, based on your marketing goals and the time you invest on off page, your off page SEO checklist will vary.
Simply put, off-site SEO/offsite SEO tells Google how your website is perceived by others, making off page SEO factors important.
Let us say, there are several valuable links that link back to your page, then search engines will value you assuming that you have great web content.
The type of content that offers value to the users.
So, add this to your off page optimization checklist.
Off page SEO checklist can be scary if you are not sure how to go about it or what would the first step be.
However, the best to begin is to get a good understanding of on page as well as off site SEO techniques/off page SEO activities.
You can also consider leveraging off site SEO services provider.
Are you ready to step up and cut through the competition?
Then we will take you through everything that you should know about off page optimization.
After whipping all your web content into good shape, the next thing that you should focus on would be to build website credibility, good inbound links and social media influence on off-page optimization.
If you have still not created perfectly optimized web pages, then here is your guide to do the same.
What is Offsite SEO? Your Off Page SEO Checklist
Offsite marketing refers to everything website owners and marketers like you carry out away from the website to increase your ranking on search engine results pages and will include an off page SEO checklist.
Today, there are numerous off page SEO services providers that help.
While off page SEO is majorly associated with link building, the tactics here go far beyond that.
There are many activities which do not end in standard links from other websites and is still an important part of off page optimization.
Off page optimization is something that happens outside your website.
For instance, let us say that your are leaving a comment on a blog or guest positing, all these fall under off page website promotions.
So, this answers – what is off-page SEO/offpage optimization/what is off page SEO and when it comes to on-page SEO vs off page SEO – both are equally important and have their own specific roles in getting your website ranked on SERPs.
SEO On Page Off Page SEO Activities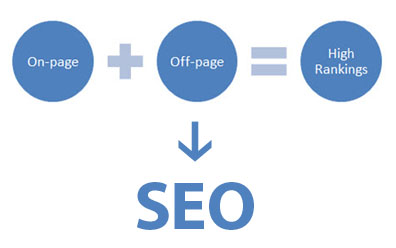 When it comes to website search engine optimization, while the exact search marketing algorithms are kept secret by the Google, they have also gone ahead and released plenty of information on tips to generate relevant content that offers a good user experience.
As a result, you will have many of those "secret ingredients", which help your website to rank better.
If your are professionally optimizing your search, then it takes tremendous information sharing, research as well as testing that goes on and on.
Google has finally declared that they consider over 200 different factors to rank any given web page.
But which are the ones that are most important?
Well, all experts virtually settle upon – "quality" and "number" of the backlinks to your website – placing it at the top of the off page SEO checklist.
We practically see and experience this on a day to day basis.
The best way to stay updated is to subscribe to some SEO tools which quickly reveal and measure a complete range of SEO elements along with websites with multiple top quality inbound links.
Doing this will help you to rank better.
Turning to link spammers to buy inbound links does not serve the purpose any more.
Google has decisively acted against worked against such activities with its updates – Penguin and Panda.
So, the game has changed and is bound to negatively impact spammy fakers.
However, it will benefit the ones who develop and offer useful tools and content to search users that add real good value.
So, geared up to get on the right track of off page SEO?
Here are a few tips that are worth considering.
SEO Off Page Optimization & Off Page SEO Checklists
Evaluate the number and value of your inbound links. There are several ways to implement this. However, the best way would be to plug in the URL of your website into the Open Site Explorer
Get plenty of utility for absolutely no charge or even opt for some sort of paid subscriptions that provide more depth
By leveraging open site explorer, you will be able to view all your inbound links, see the top linked web pages, filter by linking domains and view the anchor text used by other sites that link back to you
You can also extract your metrics and compare it with that of your competitors to gain a better understanding of what works for them
What Should You Do With All the Available Data?
Scan through the highest possible authority links on your website to identify opportunities to secure more links like this
Scan through the highest possible authority links of your competitors and check if you too can secure such links or even try to get ideas to gain links like them
Based on the type of business you are, check if you can secure any backlinks from non-profit and educational websites, as these are extremely powerful
Gradually build your inbound links to refrain from being penalized by the Google algorithms for quick link building
Invest in resources who understand the value of getting quality inbound links – the ones who will always try to identify and request quality backlinks from time to time
Check out various ways in which link research can be out to work
Where Should You Look to Get Quality Inbound Links?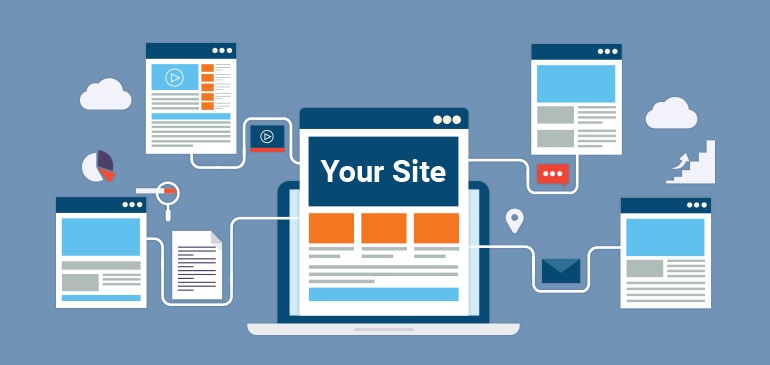 Vendors, business partners and clients
Paid press release services that offer time to time online press releases
Regional/local web listings as well as legitimate directories
Relevant web pages or blog posts from your own website
Whitepapers and thought leadership blogs
Developing and providing helpful interactive tools online, which others would want to link back to
Social Media and off Site SEO
Social media offers another great opportunity for all the marketers to increase the awareness about their brands, boost their SEO and drive more traffic towards their websites.
Today, experts agree with the fact that "social Signals" like the "shares" and "Facebook likes", Google+ revoews and circles, counts of the twitter followers as well as tweets that link back to your web pages will all be recognized by the algorithms and search engine bots.
This ultimately contributes towards better SEO.
Besides, if you are B2B marketer then Linkedin promotions can make a huge difference and help you to drive more traffic to your site.
You can consider the following tips when it comes to off page SEO through social media marketing:
Having an active profile across Twitter, Facebook, Linkedin as well as Google+ and have a share buttons on your website to link back to them
Promote your views and latest news across the social media and also participate in discussion forums and invite them to like and share your stuff
Review Across sites like Google+ and Yelp
You will definitely be aware of the significance of online reviews by now.
Well, there is one more reason for you to value them and fear them.
By creating their own valuable inbound links, they bring in their SEO juice into your website.
Review website are extremely important if you are business that works on the regional or local SEO strategies:
Check out what people talk about your business across leading and popular review websites
Set a staff member aside to promptly yet diplomatically respond to negative reviews and also link back to relevant web content on your website if possible
For customers who have had a great experience with you, ask them to go ahead and add a review about your business
Ultimately, each one of these tactics can be followed up and implemented to a great depth and when you grill this down you will be able to see a huge difference.
This off page SEO checklist can be a great way to kick start your offsite optimization.